I am a stain in your memories, many times you question me. What am I?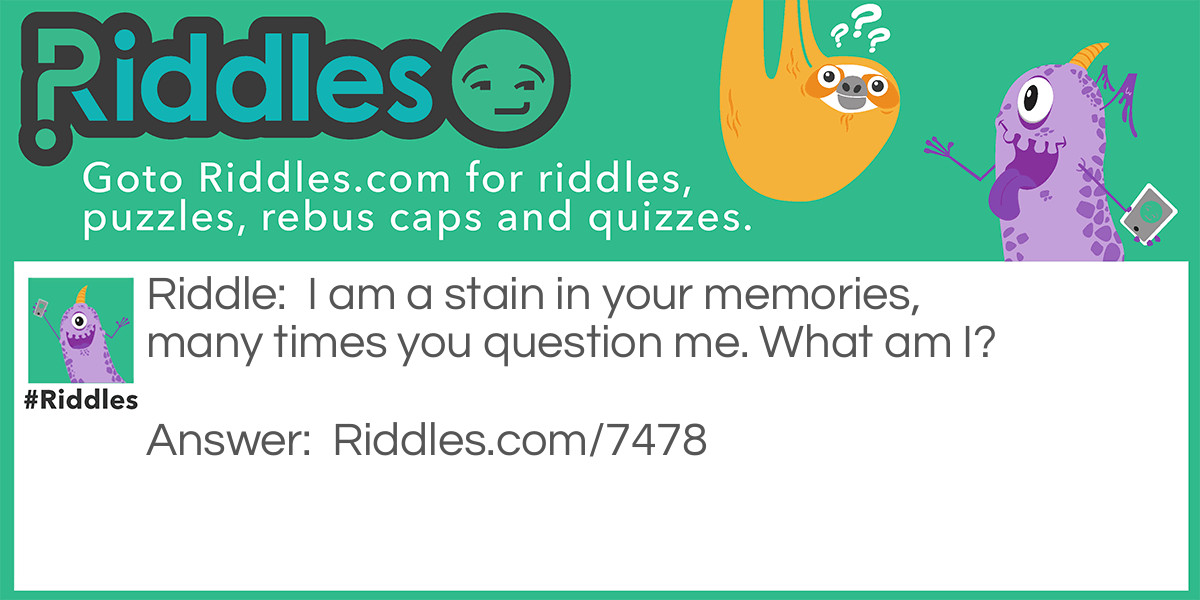 I am essential to life, yet I can take your breath away. I am both in you and around you. What am I?
I can fill a room or just one heart. Others can have me, but I can't be shared. What am I?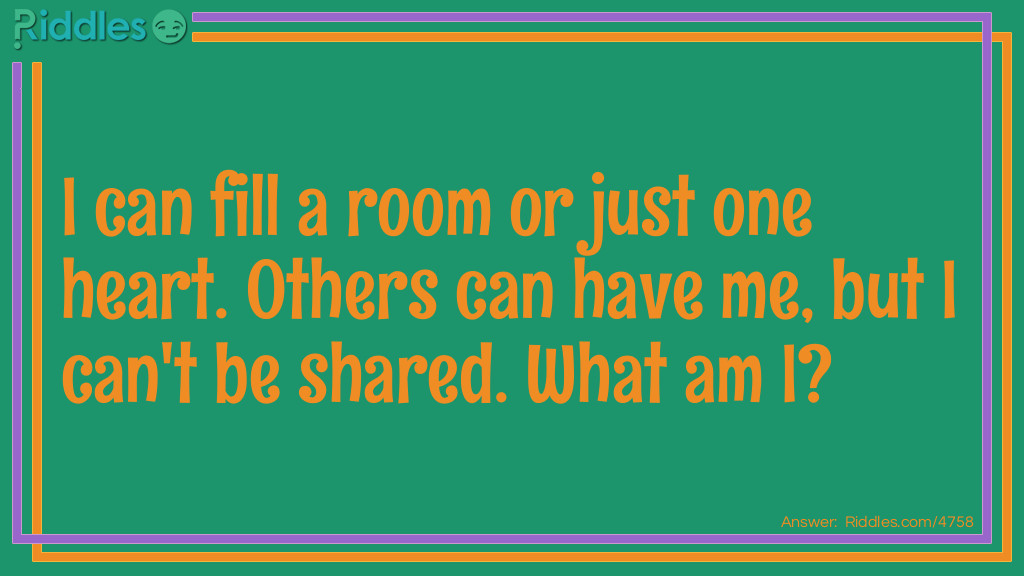 Until I am measured, I am not known. Yet how you miss me, when I have flown. What am I?
Answer: A canvas. A blank canvas is worthless until it becomes a painting!
When I'm new, I'm worthless. After I'm old and used, I'm worth hundreds, thousands, and millions. What am I?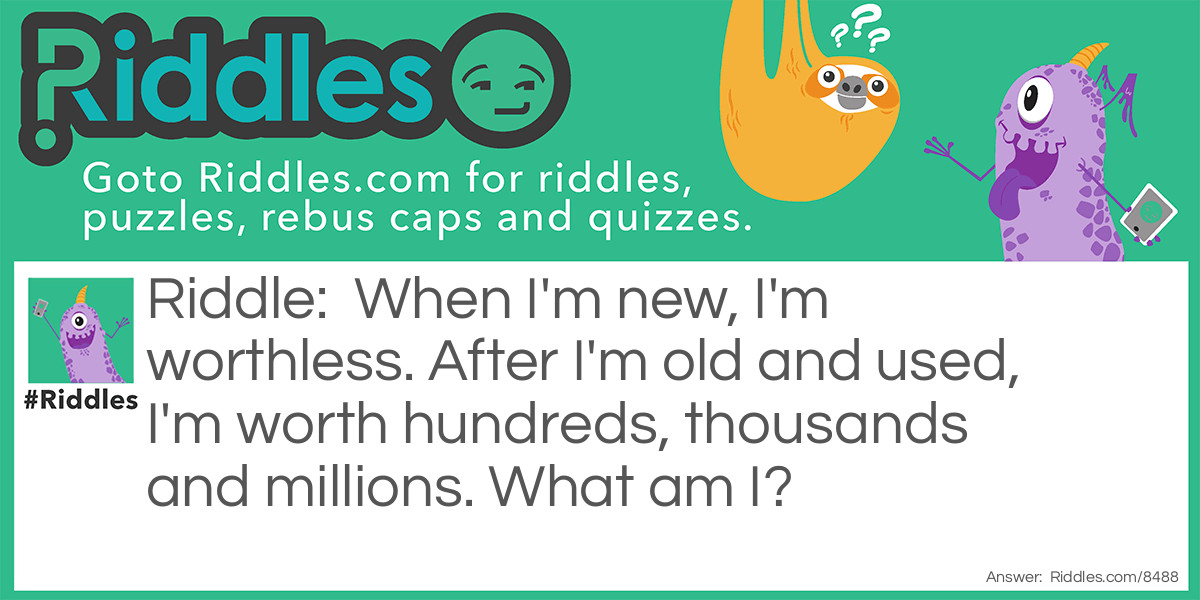 I look flat, but I am deep, Hidden realms I shelter. Lives I take, but food I offer. At times I am beautiful. I can be calm, angry and turbulent. I have no heart, but offer pleasure as well as death. No man can own me, yet I encompass what all men must have. What am I?
I fly when I am born, lie when I'm alive, and run when I am dead. What am I?
I'm found in the sea and on land but I can't walk or swim. I travel by foot but I'm toe less. No matter where I go I'm never far from home. What am I?
You buy me taken apart, To redo what has been undone; Four of my pieces have one sharp corner, The rest of them have none. What am I?
Spelled forwards I'm what you do everyday, Spelled backwards I'm something you hate. What am I?