From the beginning of eternity To the end of time and space From the beginning of every end And the end of every place. What am I?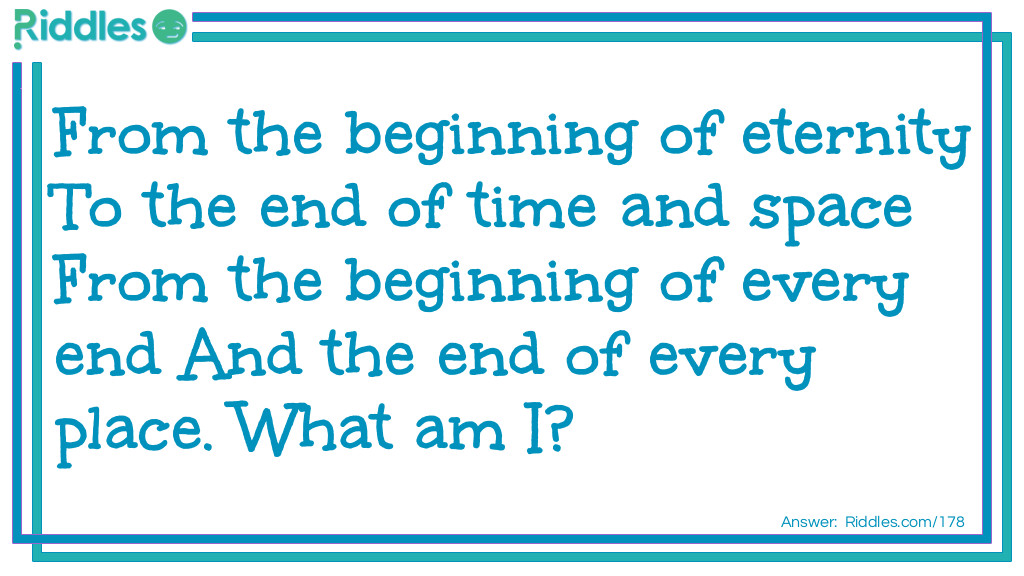 I have no voice and yet I speak to you, I tell of all things in the world that people do. I have leaves, but I am not a tree, I have pages, but I am not a bride or royalty. I have a spine and hinges, but I am not a man or a door, I have told you all, I cannot tell you more. What am I?
I don't have eyes, but once I did see. Once I had thoughts, but now I'm white and empty. What am I?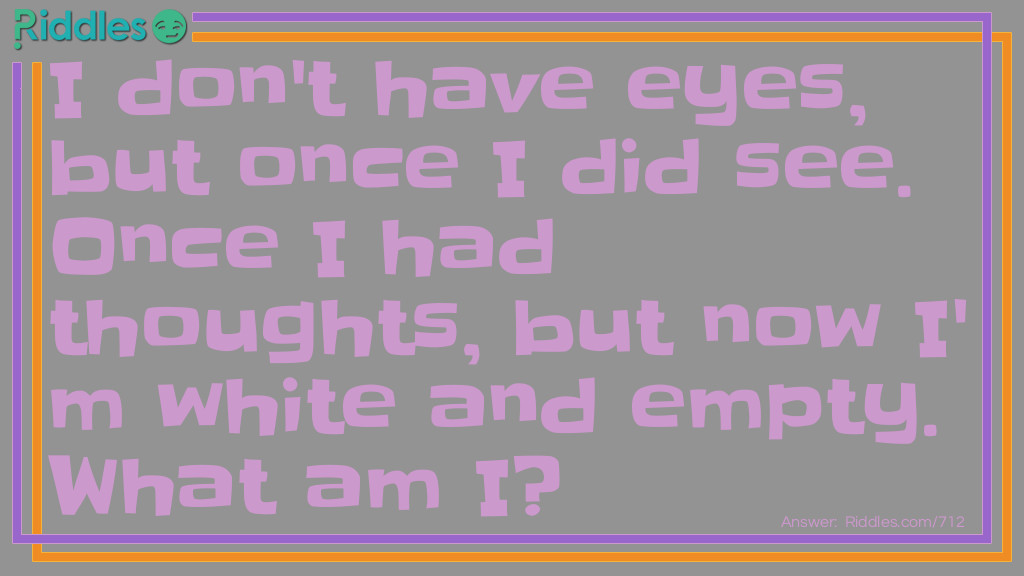 First I am dried, then I am wet; The longer I swim, the more taste you get. What am I?
I have four legs but never walk I may be covered in flowers but have no soil I hold food three times a day but never eat a meal. What am I?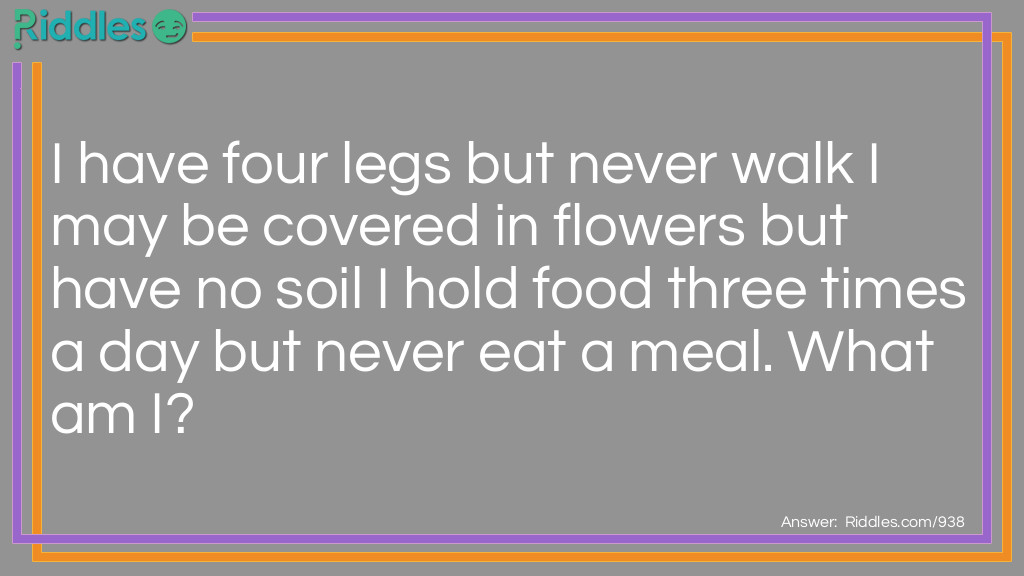 You can drop me from the tallest building and I will be well, but if u drop me in water I die. What am I?
Answer: A Vacuum Cleaner.
I have a big mouth and I am also quite loud! I am NOT a gossip but I do get involved with everyone's dirty business. What am I?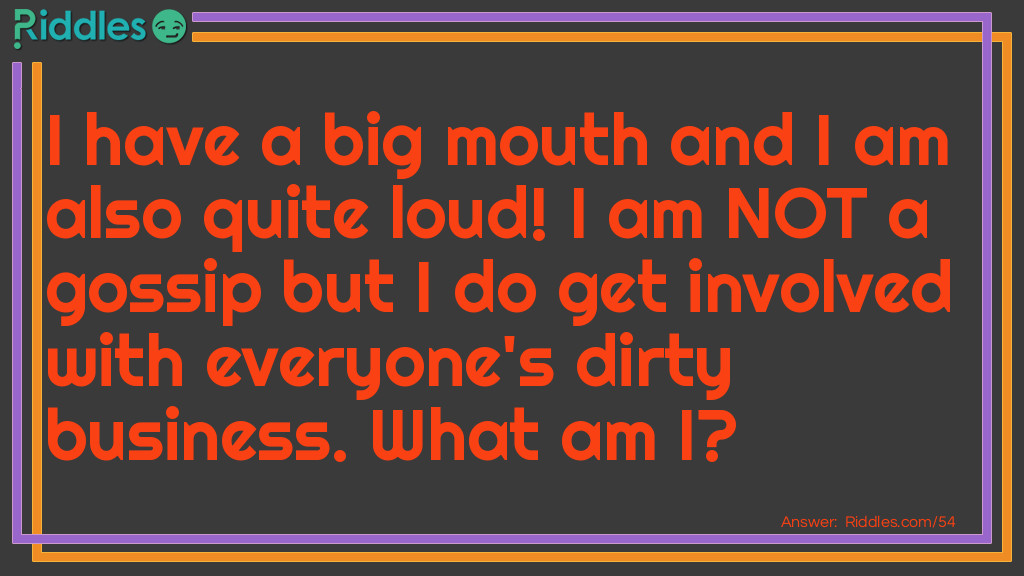 Pronounced as one letter, And written with three, Two letters there are, And two only in me. I'm double, I'm single, I'm black, blue, and gray, I'm read from both ends, And the same either way. What am I?
laugh
and never cry; On the same spot, I'm always found, toiling away with little sound. What am I?
Answer: A Windmill.
I have four wings, but cannot fly, I never
The more of these you take, the more appear behind you. What am I?