I am useless when together but useful when I am broken apart. What am I?
Answer: The King of Spades (from a deck of cards).
I am the ruler of shovels, I have a double. I am as thin as a knife, I have a wife. What am I?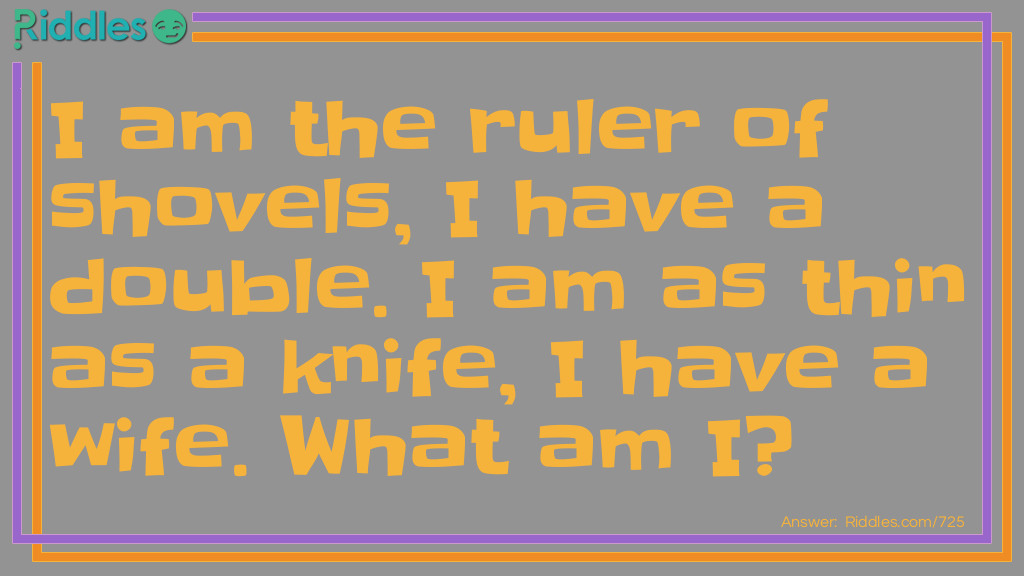 Lighter than what I am made of, More of me is hidden Than is seen. What am I?
The things I bite, they don't bleed, I don't bite until you push me; I bring my victims together each time I bite, But they'll come undone if you pull it just right. What am I?
They fill me up and you empty me, almost everyday; if you raise my arm, I work the opposite way. What am I?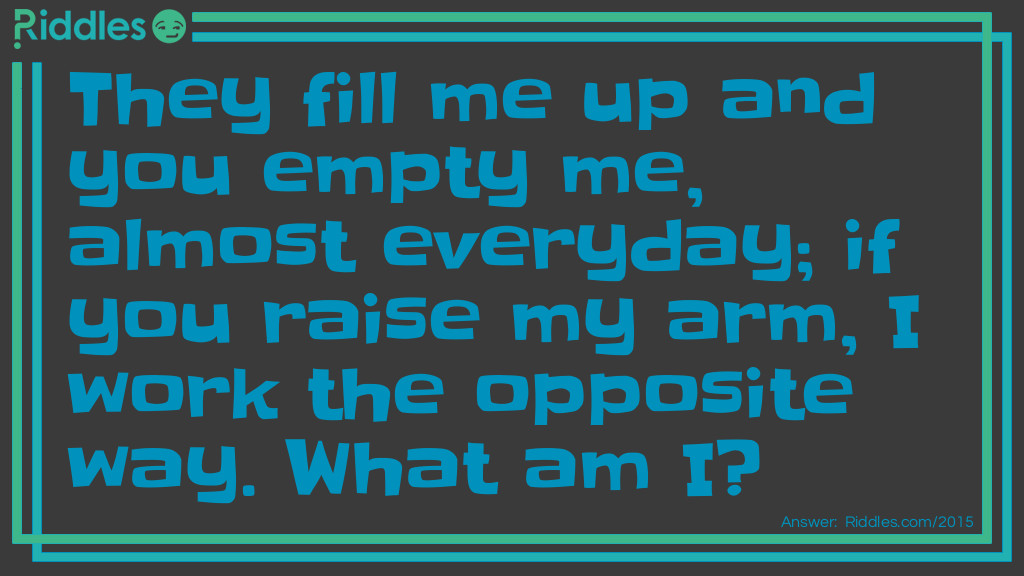 I'm like a doll, But I'm not for playing; I stand up straight, but if windy I may be laying; I'm well-known and famous for having no brain; I work outside both day and night in sunshine or in rain. What am I?
The more there is the less you see. What is it?
You can't see me, but I can see you; To be more specific, I see through. What am I?
I have no voice and yet I speak to you, I tell of all things in the world that people do. I have leaves, but I am not a tree, I have pages, but I am not a bride or royalty. I have a spine and hinges, but I am not a man or a door, I have told you all, I cannot tell you more. What am I?
I don't have eyes, but once I did see. Once I had thoughts, but now I'm white and empty. What am I?