Last updated:
Best Riddles to Solve
Welcome! You have started in our favorite place. Here is our collection of the 100 best riddles and brain teasers for your intellectual pleasure. For the next top, 100 riddles check out the good riddles, and furthermore, our next top 100 medium riddles. You may find that this trilogy of the top riddles is the perfect way to elevate yourself to the title "Riddle Master".
The best riddle should be thought-provoking, challenging, and entertaining. It should be cleverly written and should require the solver to think creatively and outside of the box to arrive at the correct answer.
Some key elements that make a riddle great are:
Clarity: The riddle should be clear and concise, with no unnecessary or misleading information.
Simplicity: The riddle should be easy to understand, with no complicated language or convoluted phrasing.
Creativity: The riddle should be original and imaginative, with a unique twist that surprises the solver.
Difficulty: The riddle should be challenging, but not so difficult that it is impossible to solve. It should require the solver to use their brainpower, logic, and deduction skills.
Solution: The answer to the riddle should be satisfying and make sense once revealed. It should tie together all the clues and leave the solver feeling clever for figuring it out.
Overall, a great riddle should be a fun and engaging puzzle that encourages creativity and critical thinking while providing a sense of satisfaction when solved.
The more you take, the more you leave behind. "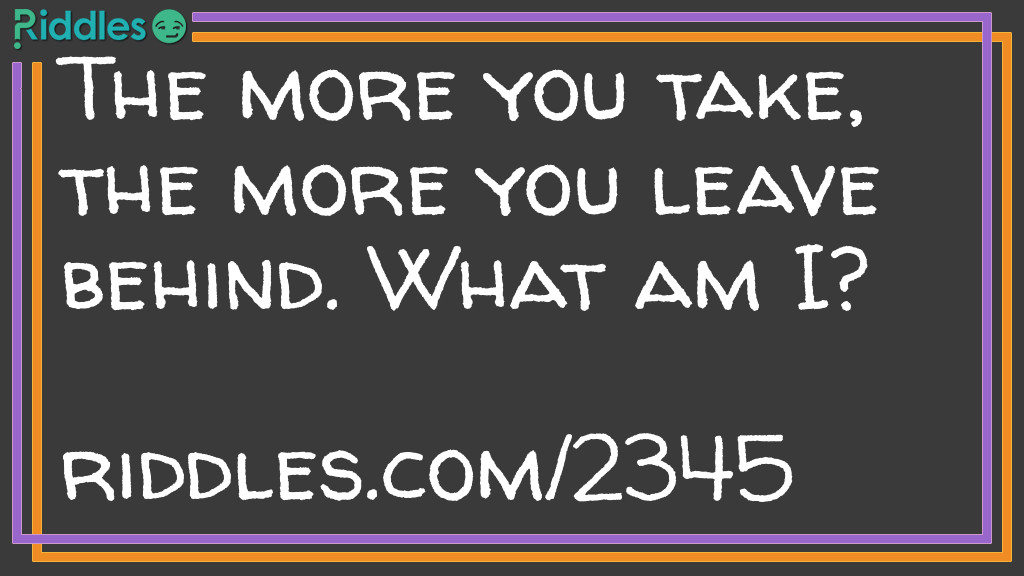 Answer: The word is starting! starting, staring, string, sting, sing, sin, in, I. Cool,huh?
What 8 letter word can have a letter taken away and it still makes a word. Take another letter away and it still makes a word. Keep on doing that until you have one letter left. What is the word?
What has a head, a tail, is brown, and has no legs?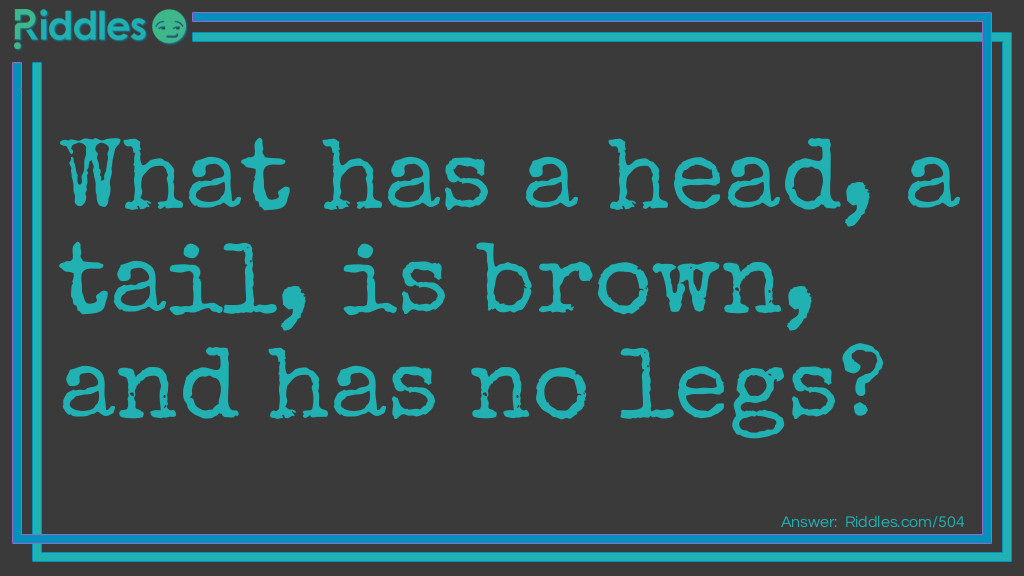 David's father has three sons: Snap, Crackle, and _____?
Answer: Yesterday, Today, and Tomorrow.
Can you name three consecutive days without using the words Monday, Tuesday, Wednesday, Thursday, Friday, Saturday, or Sunday?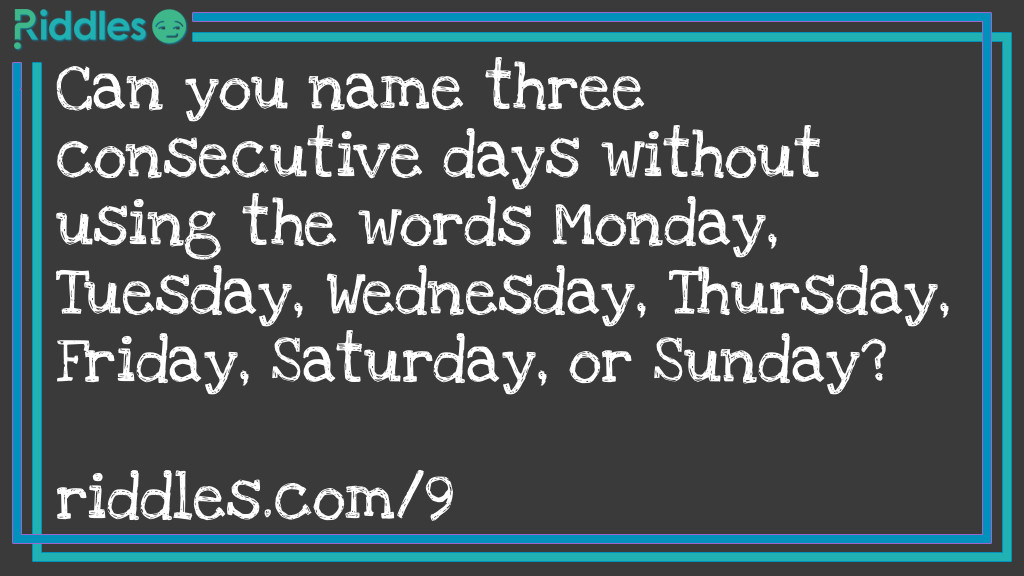 Answer: An apple a day keeps the doctor away!
A doctor and a bus driver are both in love with the same woman, an attractive girl named Sarah. The bus driver had to go on a long bus trip that would last a week. Before he left, he gave Sarah seven apples. Why?
What room do ghosts avoid?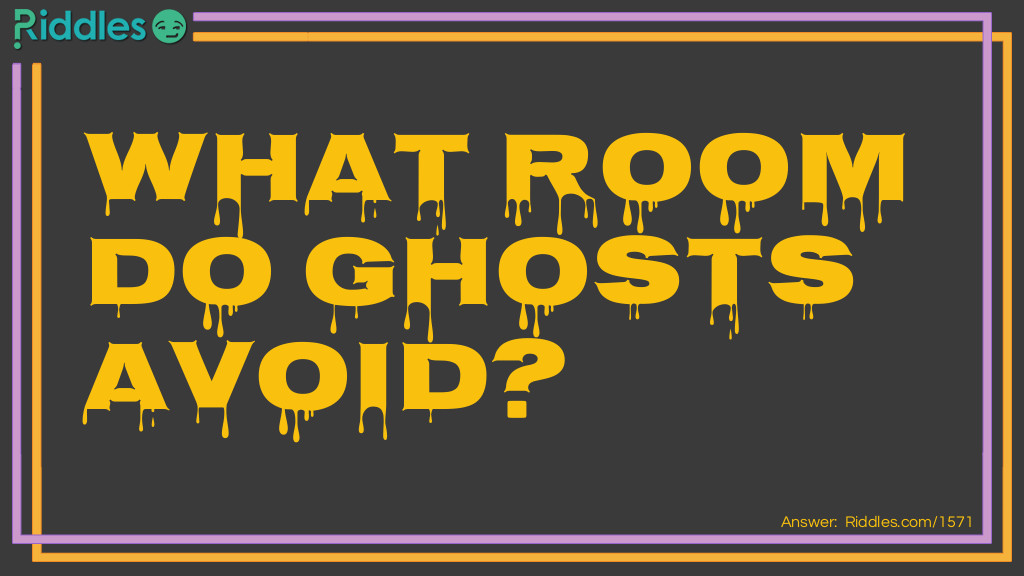 What belongs to you, but other people use it more than you?
Answer: What stairs? You live in a one-story house.
You live in a one story house made entirely of redwood. What color would the stairs be?
Answer: The man did exactly as he said he would and wrote "your exact weight" on the paper.
A boy was at a carnival and went to a booth where a man said to the boy, "If I write your exact weight on this piece of paper then you have to give me $50, but if I cannot, I will pay you $50." The boy looked around and saw no scale so he agrees, thinking no matter what the carny writes he'll just say he weighs more or less. In the end the boy ended up paying the man $50. How did the man win the bet?