I pass before the sun, yet make no shadow. What am I?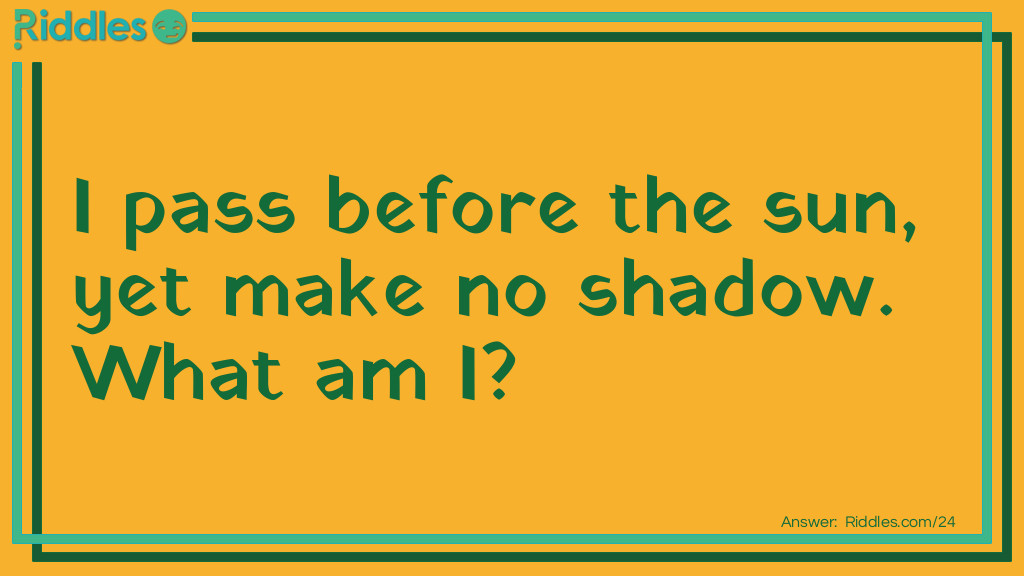 Some try to hide, some try to cheat; but time will show, we always will meet. What am I?
I'm the part of the bird that's not in the sky. I can swim in the ocean and yet remain dry. What am I?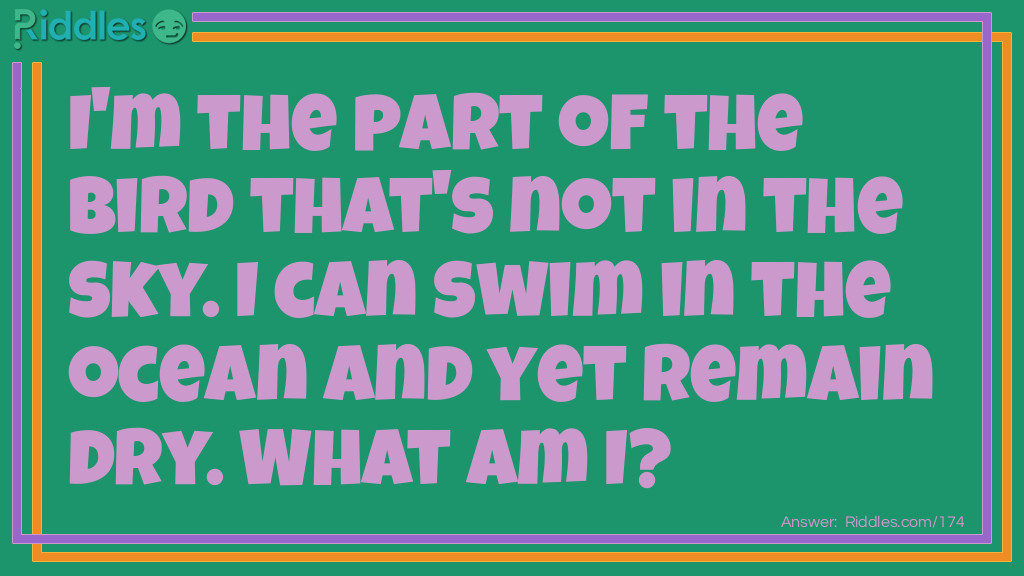 Some will use me, while others will not, some have remembered, while others have forgot. For profit or gain, I'm used expertly, I can't be picked off the ground or tossed into the sea. Only gained from patience and time, can you unravel my rhyme? What am I?
Answer: Watermelon! You eat the red part, and you stop eating at the green part.
You go at red, but stop at green. What am I?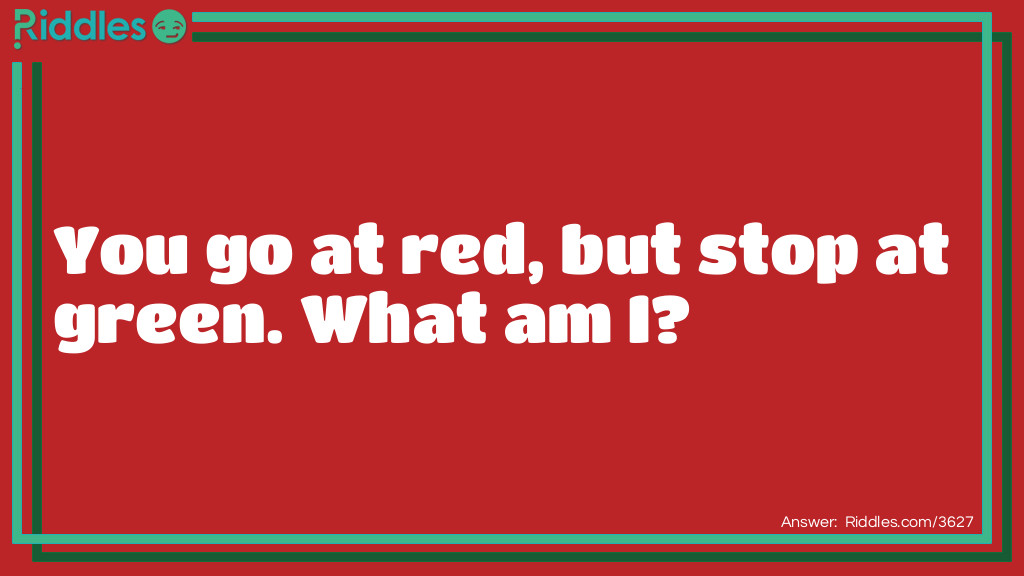 I hurt the most when lost, yet also when not had at all. I'm sometimes the hardest to express, but the easiest to ignore. I can be given to many, or just one. What am I?
You will always find me in the past. I can be created in the present, But the future can never taint me. What am I?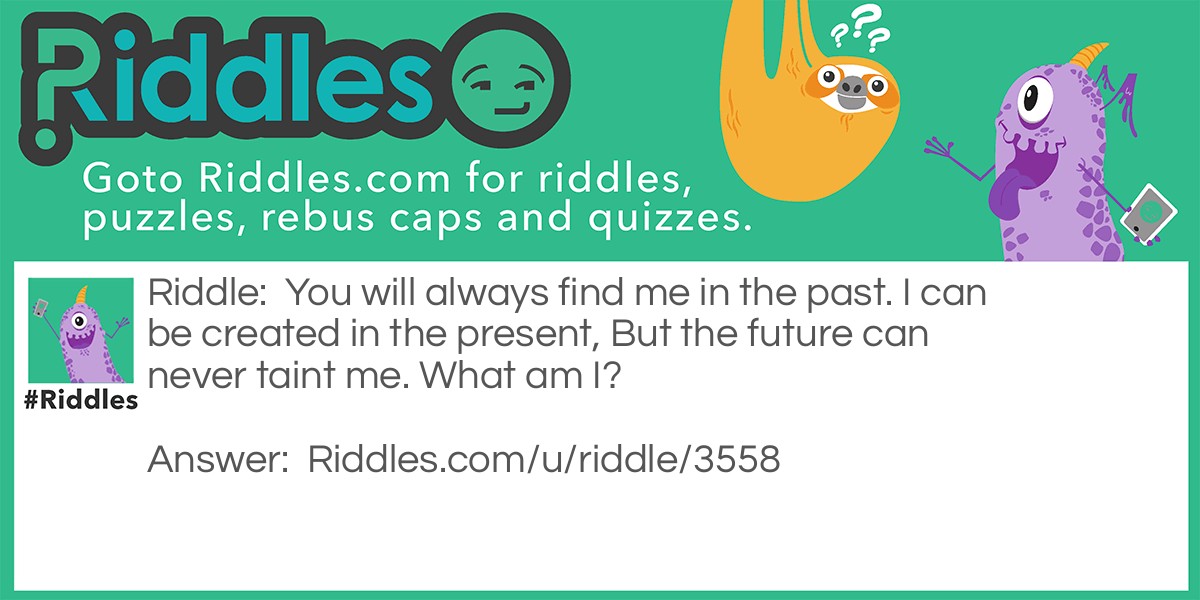 Answer: Your reflection in a mirror.
I look at you, you look at me, I raise my right, you raise your left. What am I?
I run through hills; I veer around mountains. I leap over rivers and crawl through the forests. Step out your door to find me. What am I?
I am useless when together but useful when I am broken apart. What am I?