Some will use me, while others will not, some have remembered, while others have forgot. For profit or gain, I'm used expertly, I can't be picked off the ground or tossed into the sea. Only gained from patience and time, can you unravel my rhyme? What am I?
You will always find me in the past. I can be created in the present, But the future can never taint me. What am I?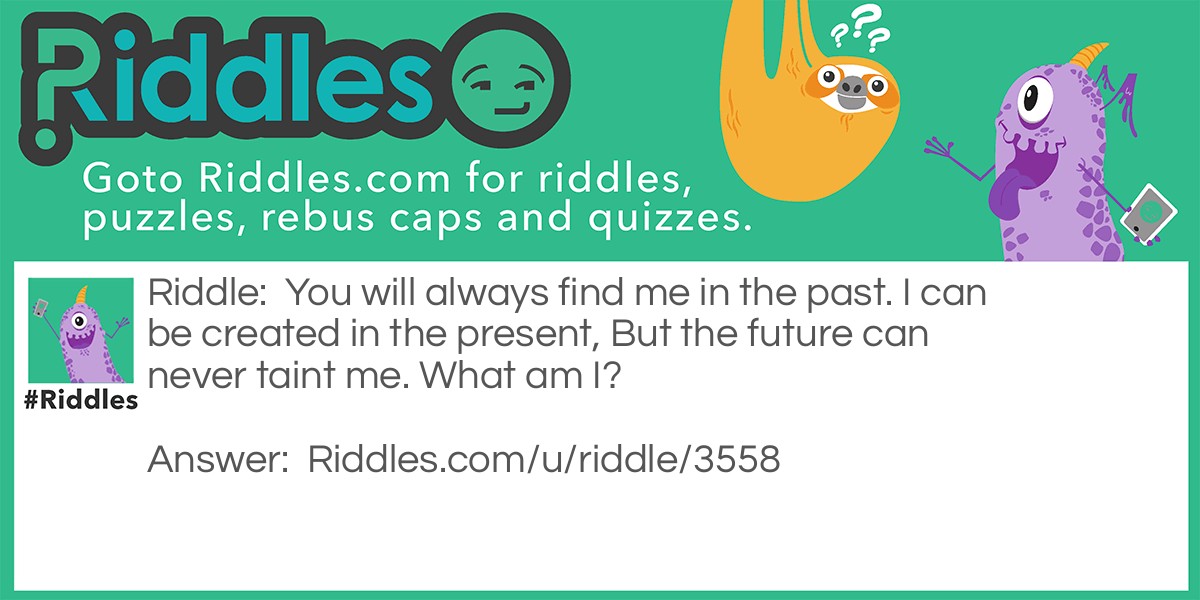 Answer: Your reflection in a mirror.
I look at you, you look at me, I raise my right, you raise your left. What am I?
I hurt the most when lost, yet also when not had at all. I'm sometimes the hardest to express, but the easiest to ignore. I can be given to many, or just one. What am I?
I run through hills; I veer around mountains. I leap over rivers and crawl through the forests. Step out your door to find me. What am I?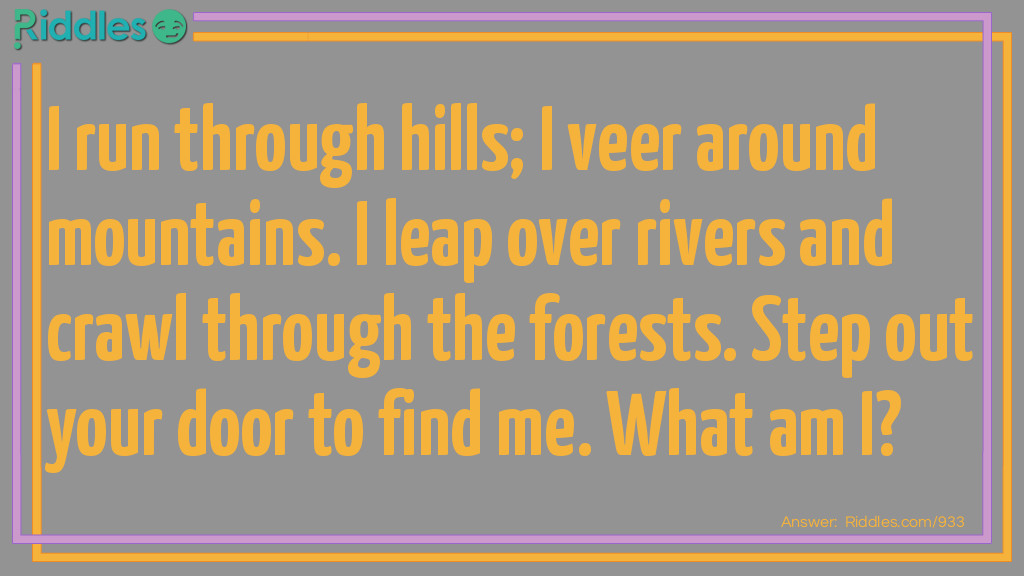 When I point up it's bright, but when I point down it's dark. What am I?
Answer: Watermelon! You eat the red part, and you stop eating at the green part.
You go at red, but stop at green. What am I?
I always have one eye open. What am I?
I am a path situated between high natural masses. Remove my first letter and you have a path situated between man-made masses. What am I?
I am served at a table, In gatherings of two or four; Served small, white and round. You'll love some, And that's part of the fun. What am I?