I never was, am always to be, No one ever saw me, nor ever will, And yet I am the confidence of all to live and breathe on this terrestrial ball. What am I?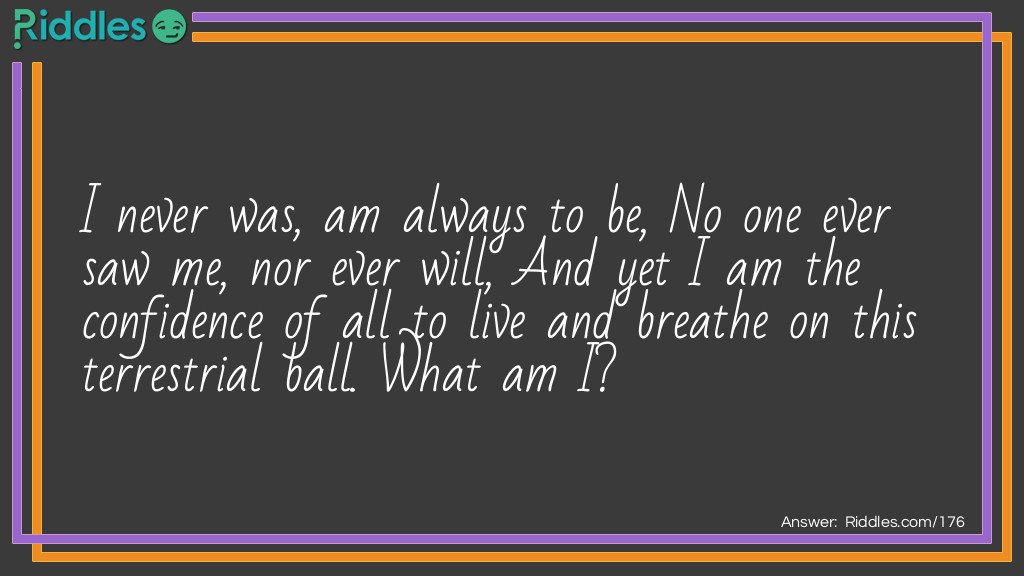 Answer: I am a Butterfly.
A very pretty thing am I, fluttering in the pale-blue sky. Delicate, fragile on the wing, indeed I am a pretty thing. What am I?
I was carried into a dark room and set on fire. I wept, and then my head was cut off. What am I?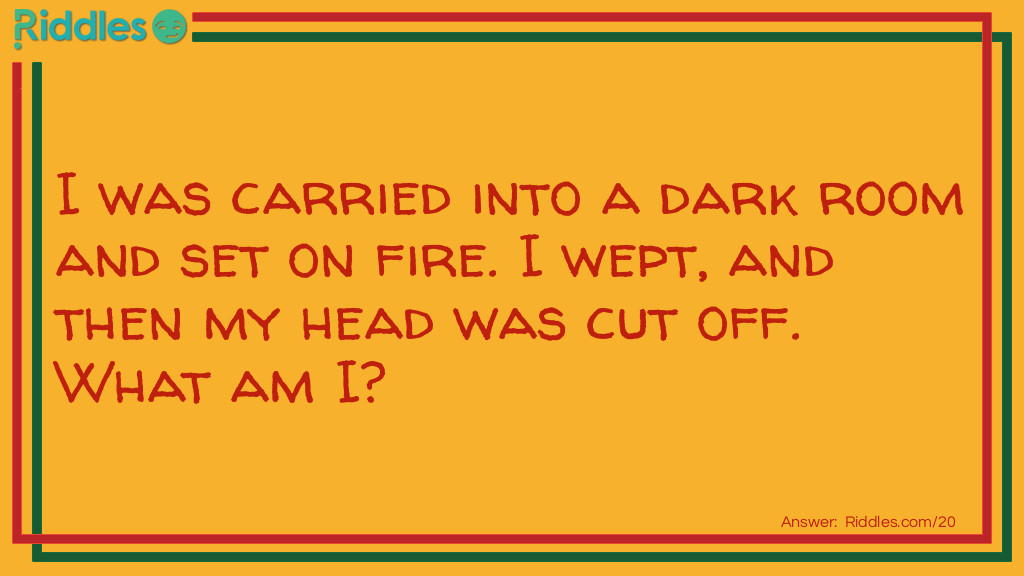 A slender body, a tiny eye, no matter what happens, I never cry. What am I?
Forward I am heavy, but backward I am not. What am I?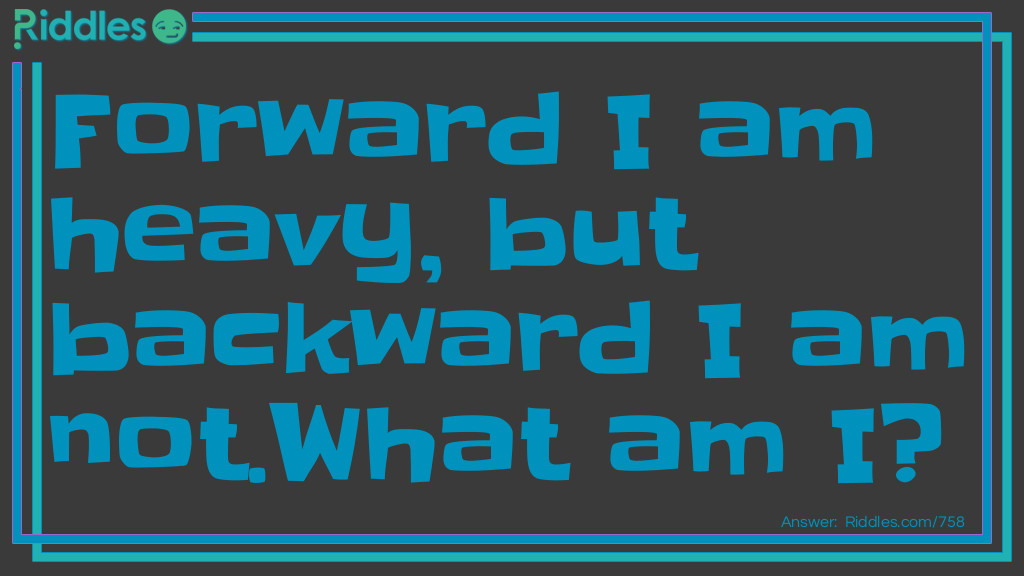 Answer: Your fingernails.
I can be long, or I can be short. I can be grown, and I can be bought. I can be painted, or left bare. I can be round, or square. What am I?
I am the beginning of sorrow and the end of sickness. You cannot express happiness without me, yet I am in the midst of crosses. I am always in risk, yet never in danger. You may find me in the sun, but I am never out of darkness. What am I?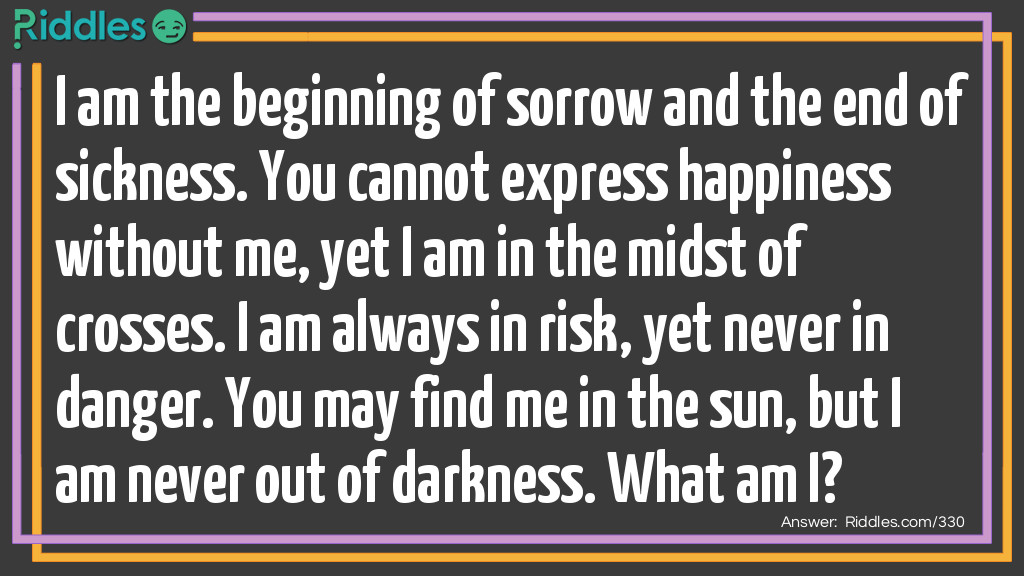 Answer: Water. Explanation: Water can be in the form of a liquid, solid (ice), and/or a gas (water vapor) which is represented by "three lives". As a liquid, it is used to bathe, as a gas it creates clouds that float in the sky, and as a solid (ice), it can split rocks or create glaciers that scour the earth as they move downhill.
Three lives have I. Gentle enough to soothe the skin, Light enough to caress the sky, Hard enough to crack rocks. What am I?
A little pool with two layers of wall around it. One white and soft and the other dark and hard, amidst a light brown grassy lawn with an outline of a green grass. What am I?
Answer: The blink of an eye.
I'm so fast you can't see me, though everyone else can see straight through me. I won't stop until the day you die. What am I?