I am two-faced but bare only one, I have no legs but travel widely. Men spill much blood over me, kings leave there imprint on me. I have greatest power when given away, yet lust for me keeps me locked away. What am I?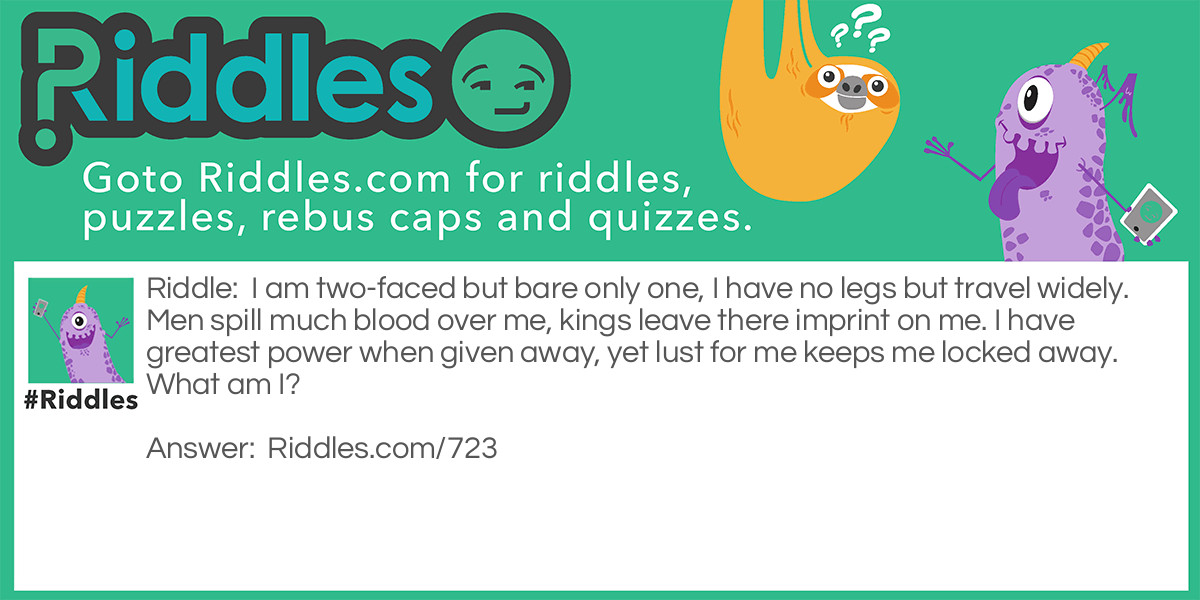 I am free yet priceless, you can't own me but you can use me, you can't keep me but you can spend me. Once you lost me you can never have me back. What am I?
I start with the letter e, I end with the letter e. I contain only one letter, Yet I am not the letter e! What am I?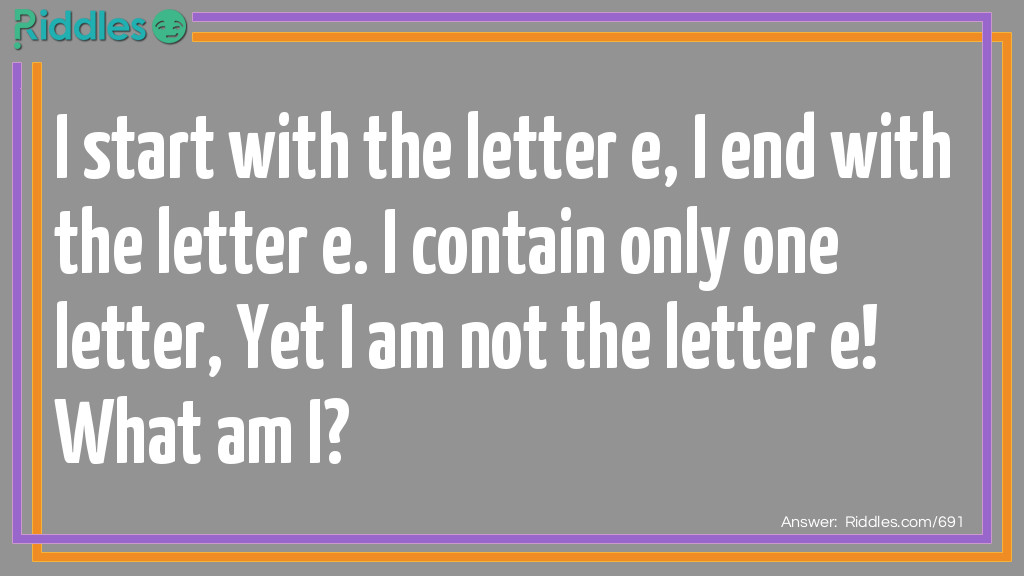 Answer: I am the pupil of an eye.
Different lights do make me strange, thus into different sizes, I will change. What am I?
With pointed fangs it sits in wait, With piercing force its doles out fate, Over bloodless victims proclaiming its might, Eternally joining in a single bite. What am I?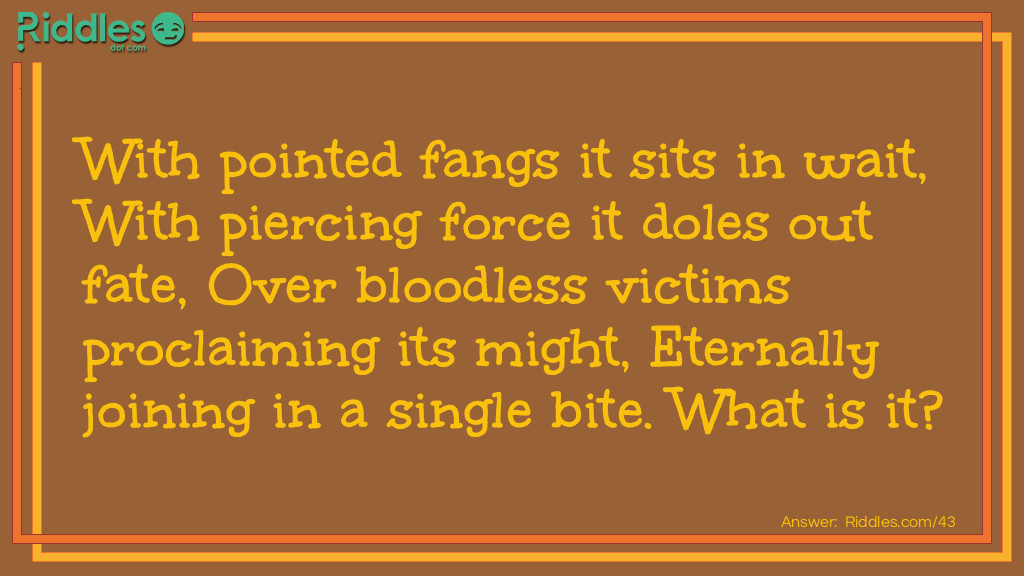 I am four letters long, I can be seen in the sky, I am the ocean & I am the sea. Can you guess me?
I fit in with other people, but I can not talk. I create pictures, but I can not see. What am I?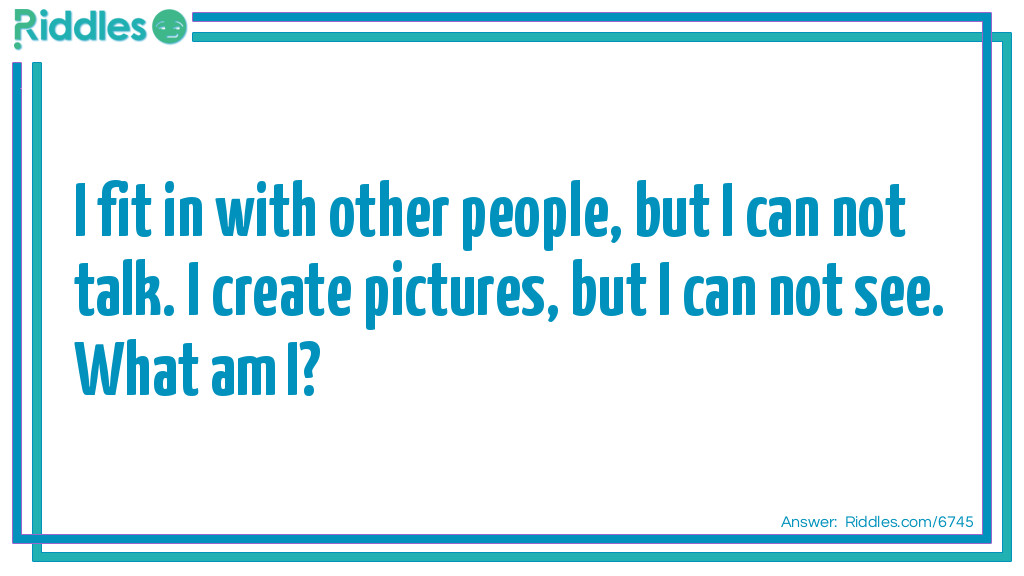 Die without me, Never thank me. Walk right through me, Never feel me. Always watching, Never speaking. Always lurking, Never seen. What am I?
I speak without a mouth and hear without ears. I have no-body, but I come alive with the wind. What am I?
No legs have I to dance, No lungs have I to breathe, No life have I to live or die And yet I do all three. What am I?