Answer: Because without it life is a lie, or it makes life a lie.
Why is the letter F like death?
What is that which, supposing it's greatest breadth to be four inches, length nine inches, and depth three inches and contains a solid foot?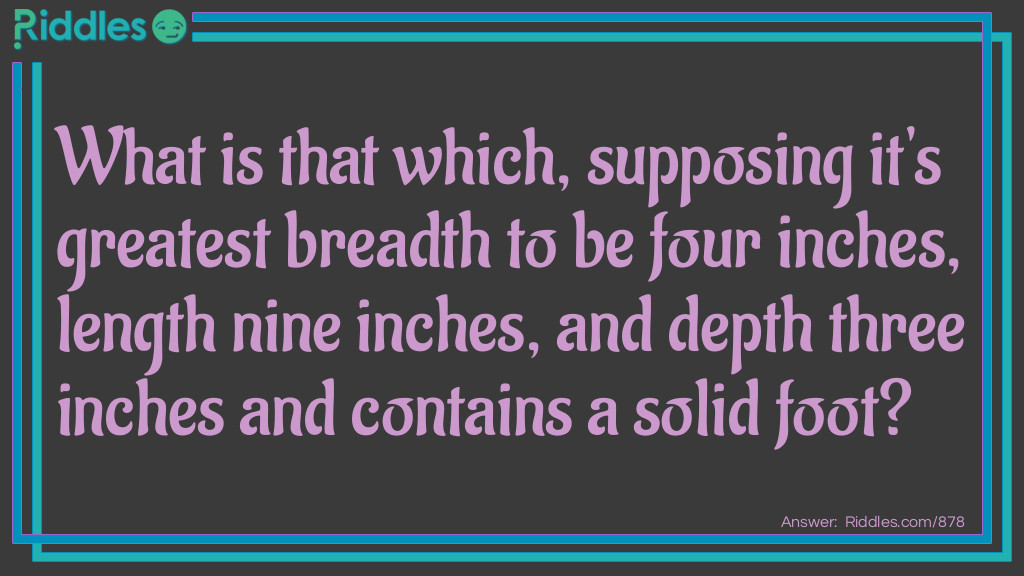 Answer: If you find what your are looking for then you would stop looking so it would be in the last place you look.
How is it possible to always find what your looking for in the last place you look?
I heard of an invading, vanquishing army sweeping across the land, liquid-quick; conquering everything, quelling resistance. With it came darkness, dimming the light. Humans hid in their houses, while outside spears pierced, shattering stone walls. Uncountable soldiers smashed into the ground, but each elicited life as he died; when the army had vanished, advancing northward, the land was green and growing, refreshed. What is it?
Answer: Because it is in firm (infirm).
Why is a nail, fast in the wall, like an old man?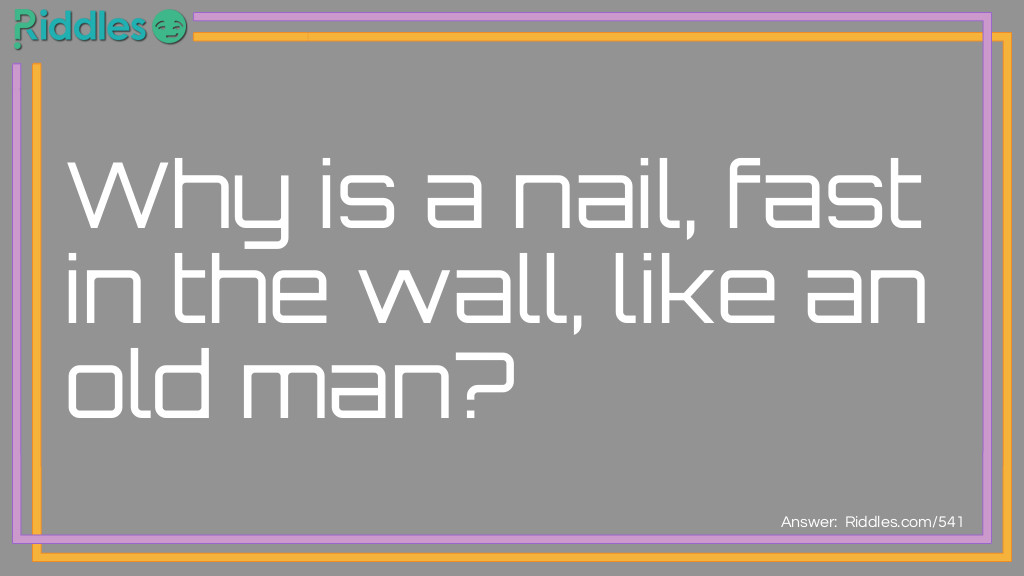 What is that which is invisible, but never out of sight?
Answer: To keep his head warm.
Why does a miller wear a white hat?
Answer: He is known by his axe (acts).
Why is a lumberjack like a stage actor?
Answer
: It is not aloud (allowed).
Private earing (privateering) is unlawful.
What two reasons why whispering in company is not proper?
As destructive as life, As healing as death; An institutioner of strife, Just as prone to bless. It is all that is good, Yet with an evil trend; As it was the beginning of things, It can also be the end. What is it?