My first is a part of the day, My last a conductor of light, My whole to take measure of time, Is useful by day and by night. What am I?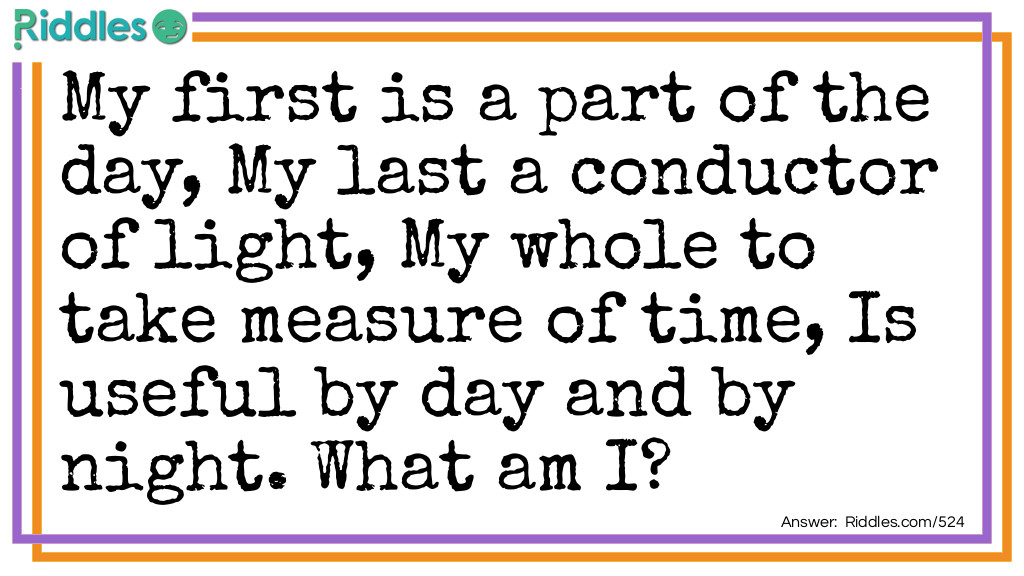 Answer: Those that come after T.
What letters of the alphabet come too late for supper?
Answer: And drew = ANDREW.
While walking down the street I met a man. He tipped his hat and drew his cane and in this riddle I told his name. What is the man's name?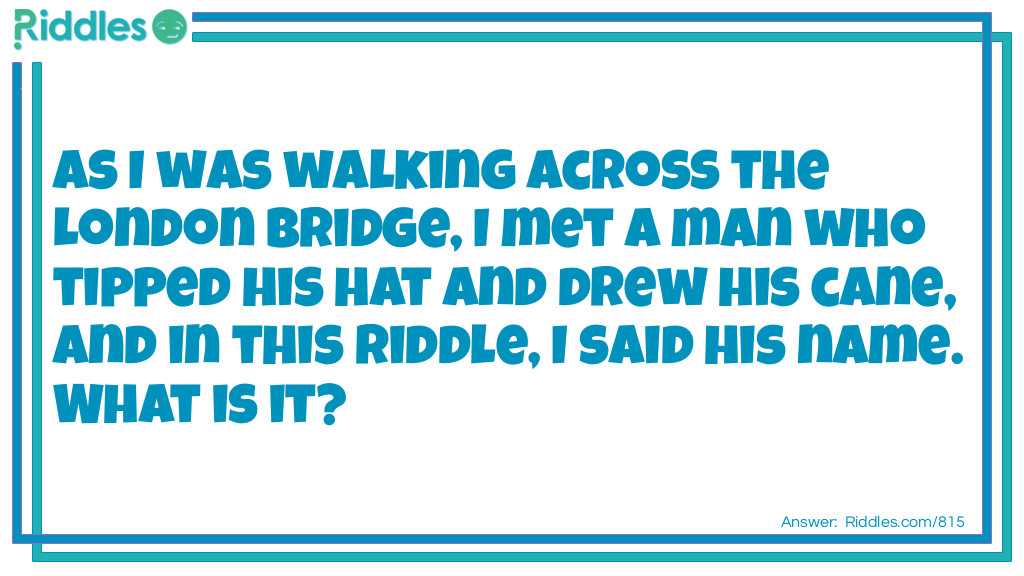 Answer: Green grass is like a mouse, because the cattle eat it (cat'll eat it).
Why is green grass like a mouse?
A dagger thrust at my own heart, Dictates the way I'm swayed. Left I stand, and right I yield, To the twisting of the blade. What am I?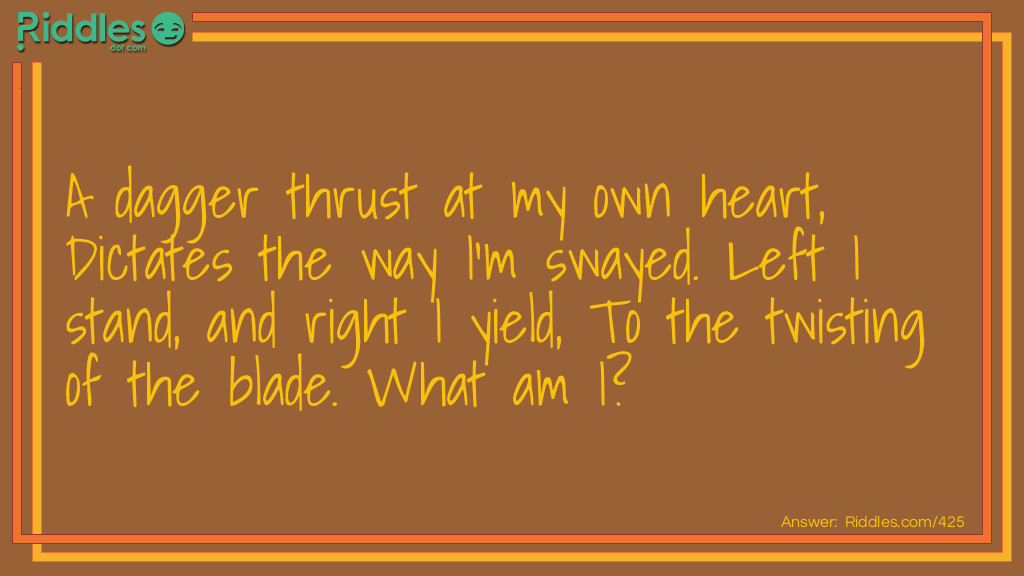 In camps about the centre I appear; In smiling meadows seen throughout the year; The silent angler views me in the streams, And all must trace me in their morning dreams, First in the mob conspicuous I stand, Proud of the lead, and ever in command. What am I?
Up and down,up and down, touching neither sky nor ground. What is it?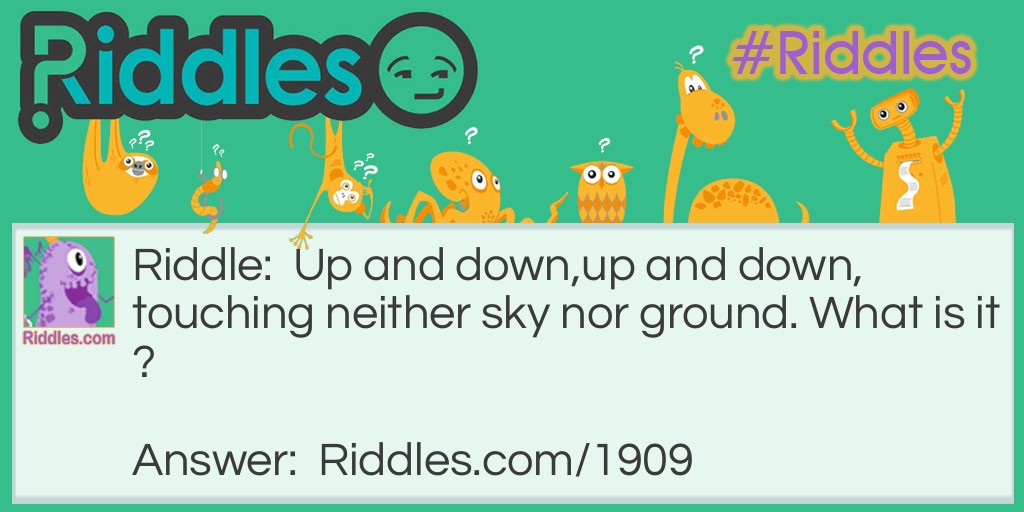 Name a five letter word which has three consonants all the same and two different vowels. Every now and then you see this while running a Windows 95/98 on your PC. What is it?
Answer: Because they have so many panes (pains).
Why should doctors attend to window-sashes?
Answer: The person slept on a waterbed. His killer used the scissors to cut the bed open and drown him.
There's a body lying dead on a bed, and on the floor beside it is a pair of scissors. The scissors were instrumental in his death, yet there's no trace of blood. The body reveals no signs of any cuts or bruises. How could the person have been murdered with the pair of scissors?