I have a mouth, no butt, two cranes and floating vessels. What am I?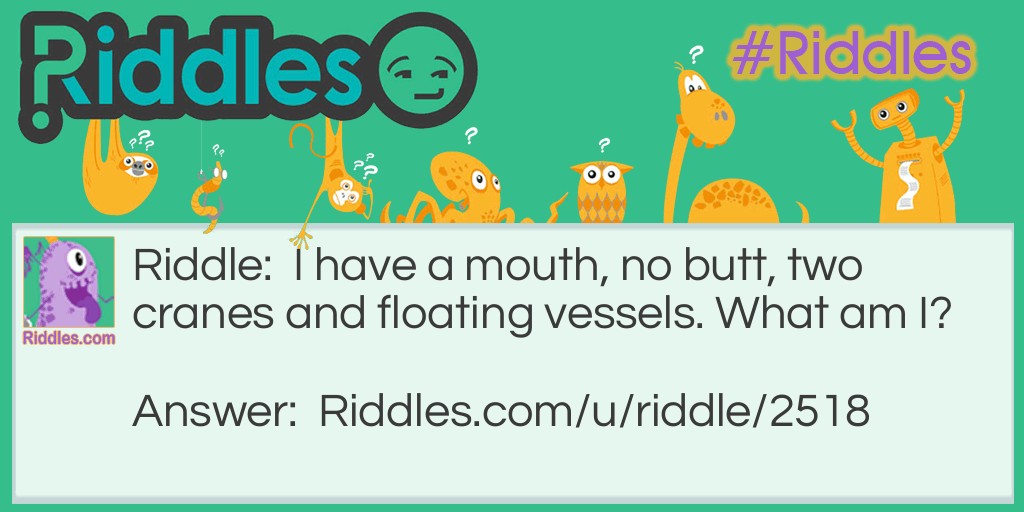 My first is in chocolate but not in ham, my second's in cake and also in jam, my third at tea-time is easily found, my whole is a friend who's often around. What am I?
Answer: The T.A.R.D.I.S. from Doctor Who.
I like to be blue and have been since '63, but I could be anything if my circuit was fixed. I'm small yet infinitely bigger. I was grown but I'm made of metal. I am the last of my kind just like my beautiful idiot once was. Together we will travel, have traveled or are traveling. Tenses as seen, seeing, will see, are mysterious to me. Wibblies and wobblies, time correctly described by a Lord. What will I be, what have I been, or is it, what am I?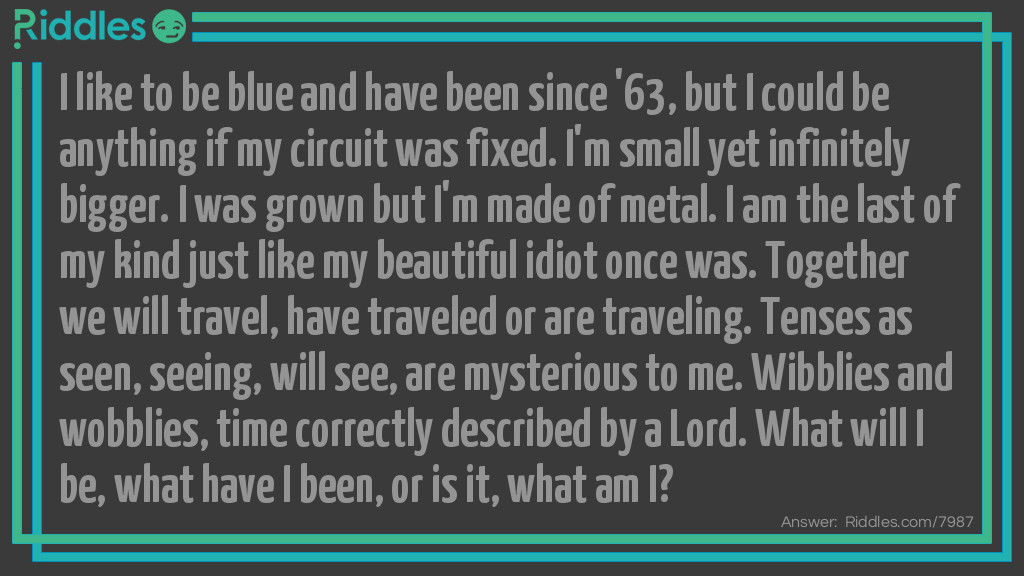 Answer: The Office of the President of the United States.
I was born in the 18th century, yet still live on today. Appearing on TV when I have something to say. Called everything from "honest" to a dirty rotten "crook", I used to wear a wig, but have had several looks. I've always had a party, but never disturb the neighbors. I've been shot at many times - major stories for the papers. What am I?
Not born, but from a Mother's body drawn, I hang until half of me is gone. I sleep in a cave until I grow old, then valued for my hardened gold. What am I?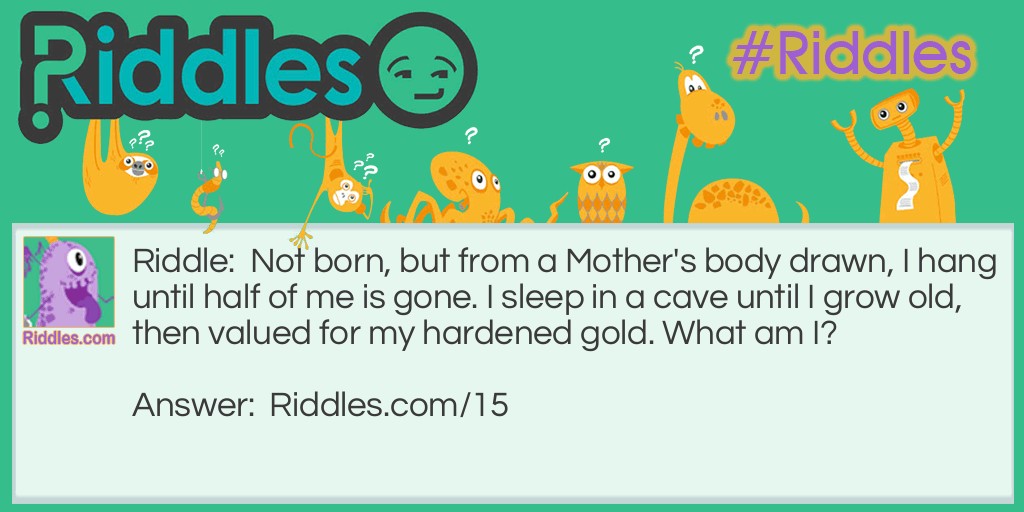 A little house full of meat, no door to go in and eat. What am I?
As a whole, I am both safe and secure. Behead me, and I become a place of meeting. Behead me again, and I am the partner of ready. Restore me, and I become the domain of beasts. What am I?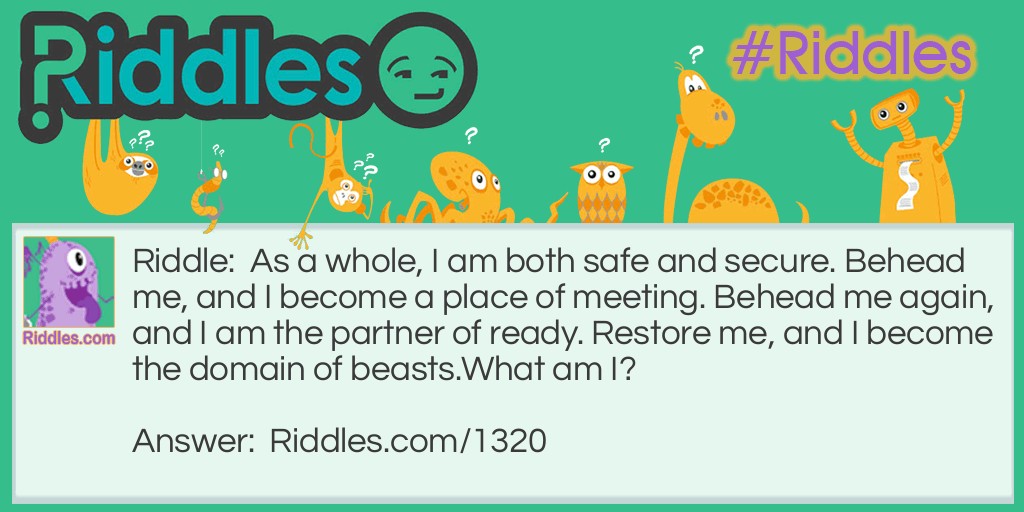 Of no use to one Yet absolute bliss to two. The small boy gets it for nothing. The young man has to lie for it. The old man has to buy it. The baby's right, The lover's privilege, The hypocrite's mask. To the young girl, faith; To the married woman, hope; To the old maid, charity. What am I?
I can come in a can, I can come as a punch, I can come as a win, You can eat me for lunch. What am I?
Answer: Sparsely (No S = Parsley).
I'm a word that's hardly there. Take away my start, and I'm an herbal flair. What am I?