Answer
: Fire.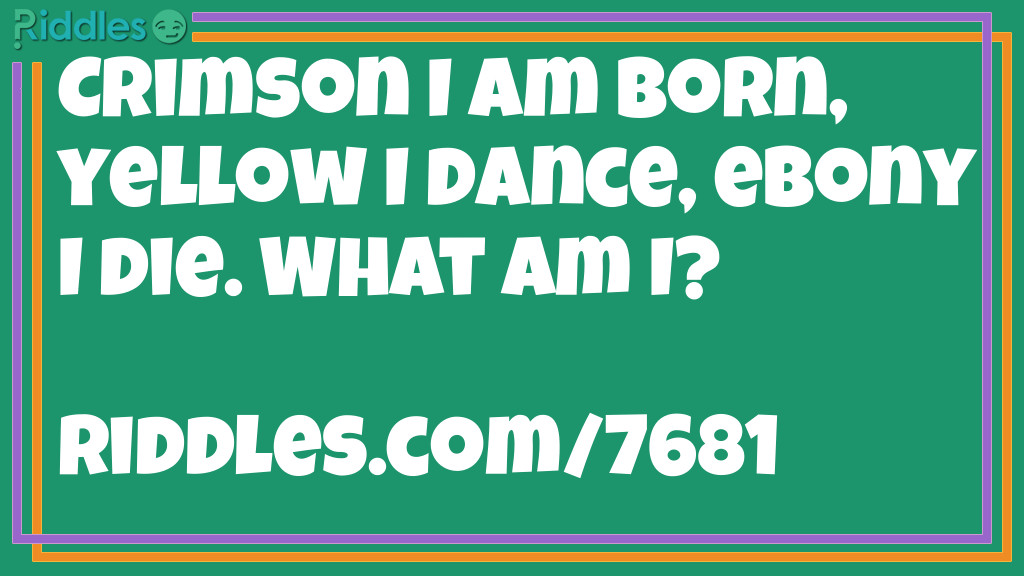 Crimson I am born, yellow I dance, ebony I die. What am I?
Answer
: A shadow.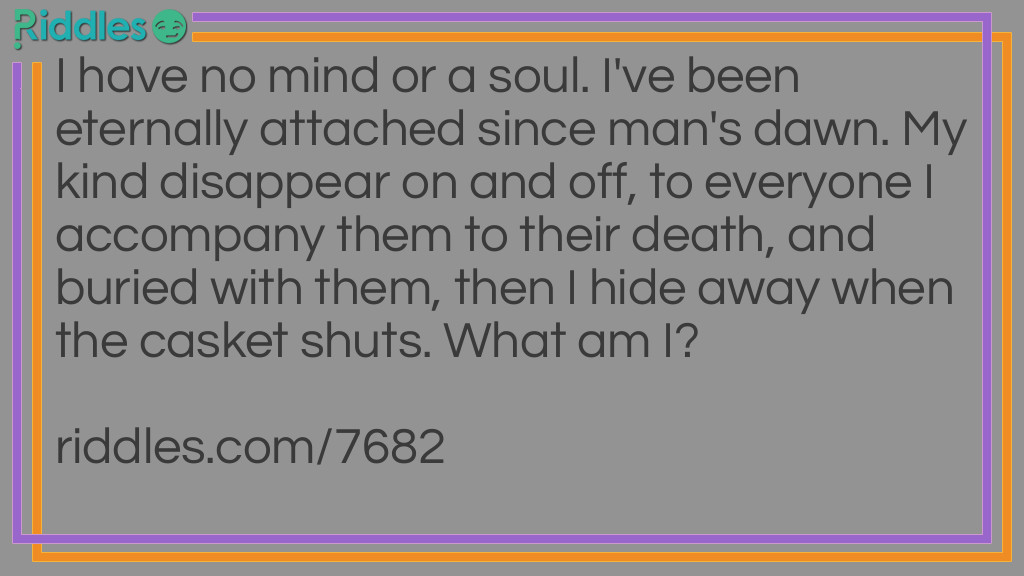 I have no mind or a soul. I've been eternally attached since man's dawn. My kind disappear on and off, to everyone I accompany them to their death, and buried with them, then I hide away when the casket shuts. What am I?
Answer
: Footsteps.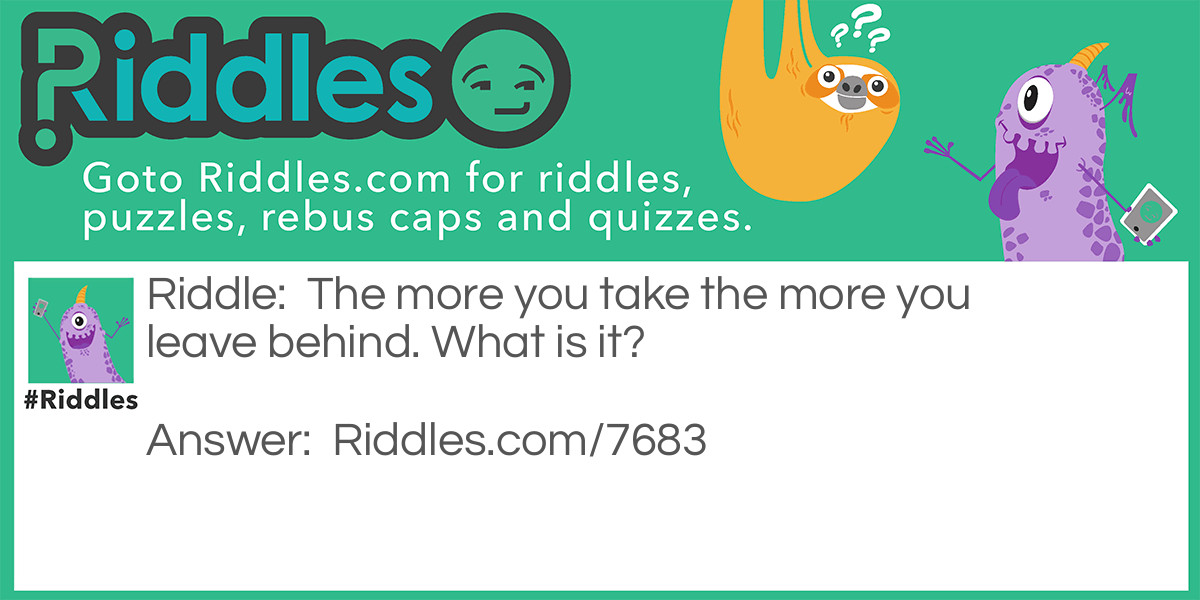 The more you take the more you leave behind. What is it?
Answer
: A snowflake.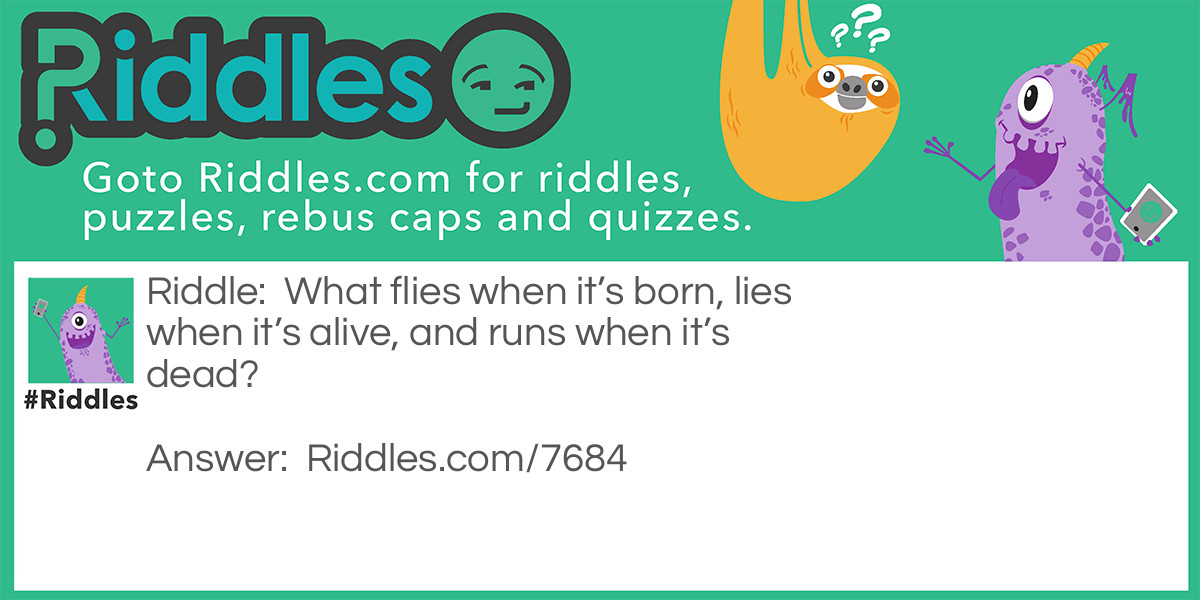 What flies when it's born, lies when it's alive, and runs when it's dead?
Answer
: A river.
What has a mouth, a bed and can sometimes be slow but can also be fast and can roar?