Last updated:
Kids Riddles - Riddles for kids to Solve - Teach children to think outside the box with these awesome kids' riddles.
Kids Riddles
are a great way for parents and their children to spend some quality time together, doing an activity, everyone will enjoy.
Kids who read succeed
! Riddles are popular because they are tricky. The most fun kids' riddles increase cranial activity and stimulate outside-the-box thinking. These riddles for kids,
riddles for kindergartners, and riddles for teens
will help with long-word vocabulary and brainstorming techniques.
Riddles for kids can be categorized in many ways, some of the most common categories include:
Wordplay riddles for kids - these riddles use puns, wordplay, and humor to challenge kids to think creatively
Picture riddles for kids - these riddles use images, illustrations, or sketches to present a visual puzzle for kids to solve
Logic riddles for kids- these riddles challenge kids' logical reasoning and problem-solving skills
Math riddles for kids - these riddles use simple math concepts to present a puzzle or challenge
Nature and science riddles for kids - these riddles are based on natural phenomena or scientific principles, and challenge kids to think critically about the world around them.
David's father has three sons: Snap, Crackle, and _____?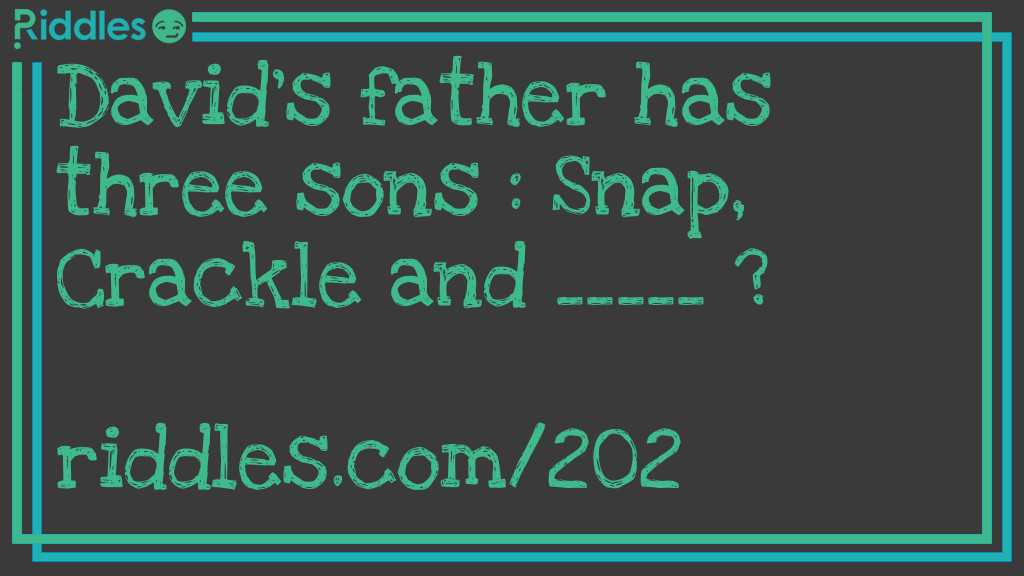 What belongs to you, but other people use it more than you?
I make two people out of one. What am I?
What is more useful when it is broken?
I am white when I am dirty, and black when I am clean. What am I?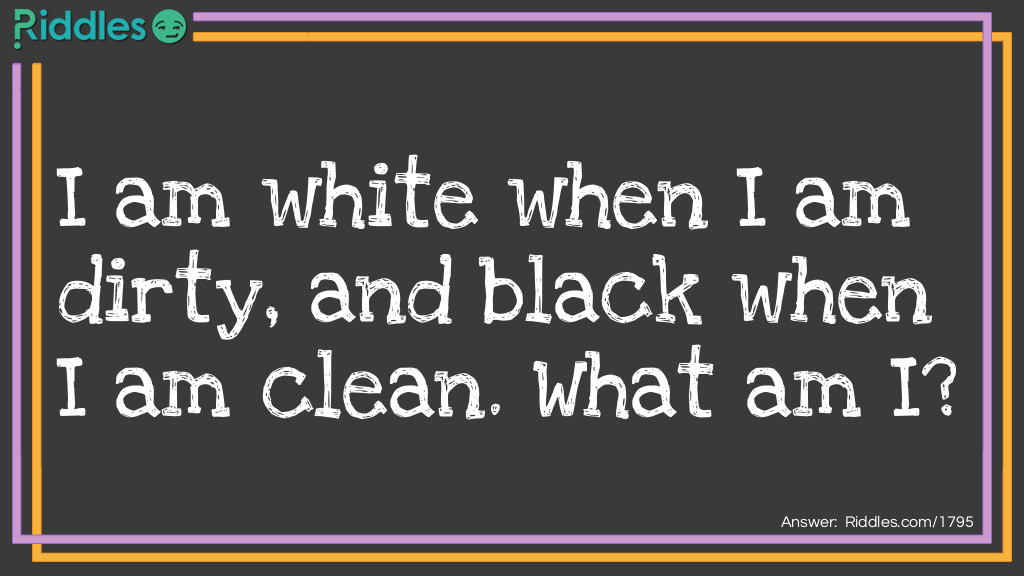 Answer: SEE O DOUBLE YOU.
How do you spell COW in thirteen letters?
This is as light as a feather, yet no man can hold it for long. What am I?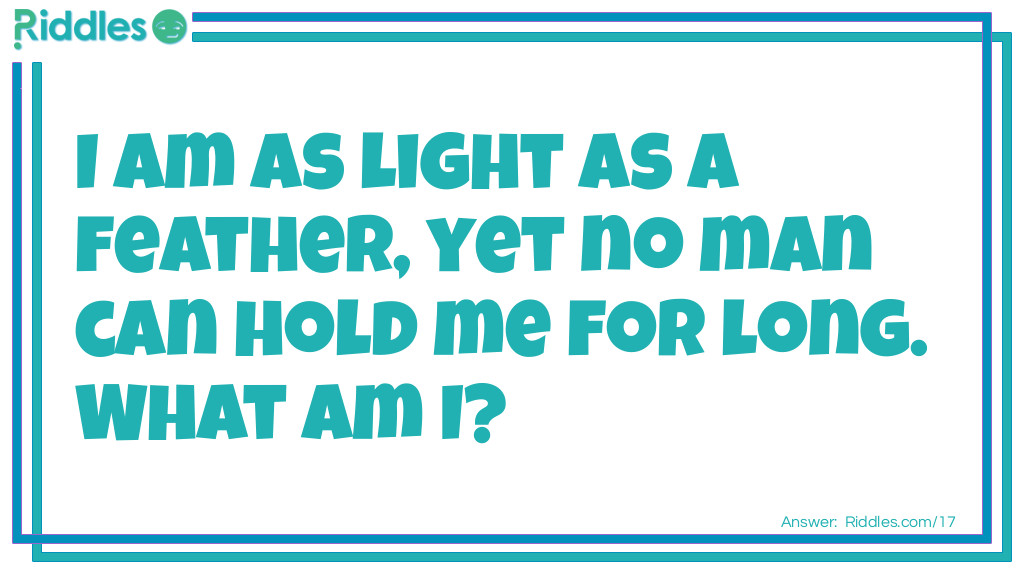 They have not flesh, nor feathers, nor scales, nor bone. Yet they have fingers and thumbs of their own. What are they?
I am taken from a mine, and shut up in a wooden case, from which I am never released, and yet I am used by almost everybody. What am I?
Answer: Monkey see monkey do.
There are two monkeys on a tree and one jumps off. Why does the other monkey jump too?