Answer: This man is bald!
Samuel was out for a walk when it started to rain. He did not have an umbrella and he wasn't wearing a hat. His clothes were soaked, yet not a single hair on his head got wet. How could this happen?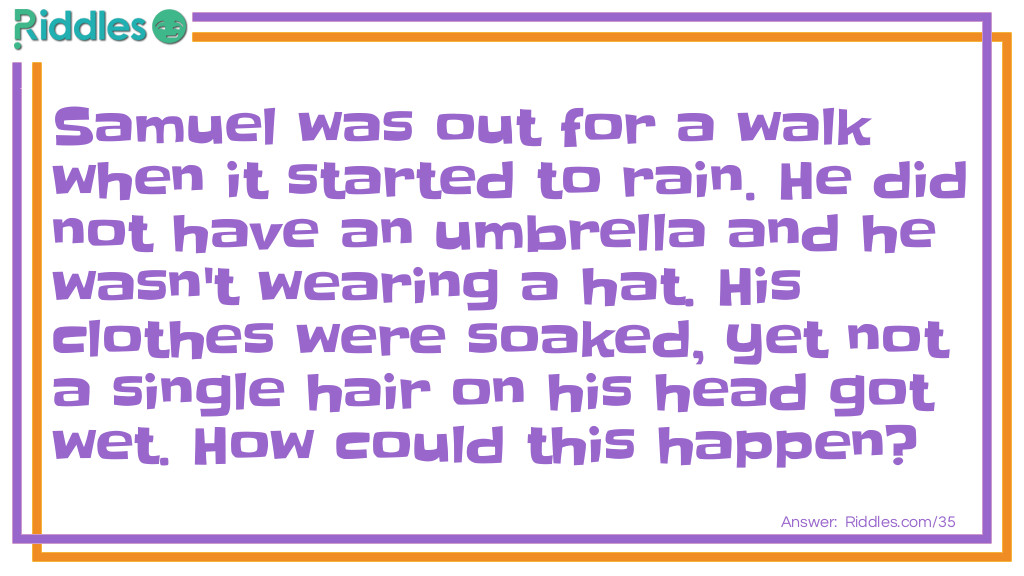 Re-arrange the letters, O O U S W T D N E J R, to spell just one word. What is it?
Answer: There was the father, his son, and his son's son. This equals 2 fathers and 2 sons for a total of 3!
Two fathers and two sons went fishing one day. They were there the whole day and only caught 3 fish. One father said, that is enough for all of us, we will have one each. How can this be possible?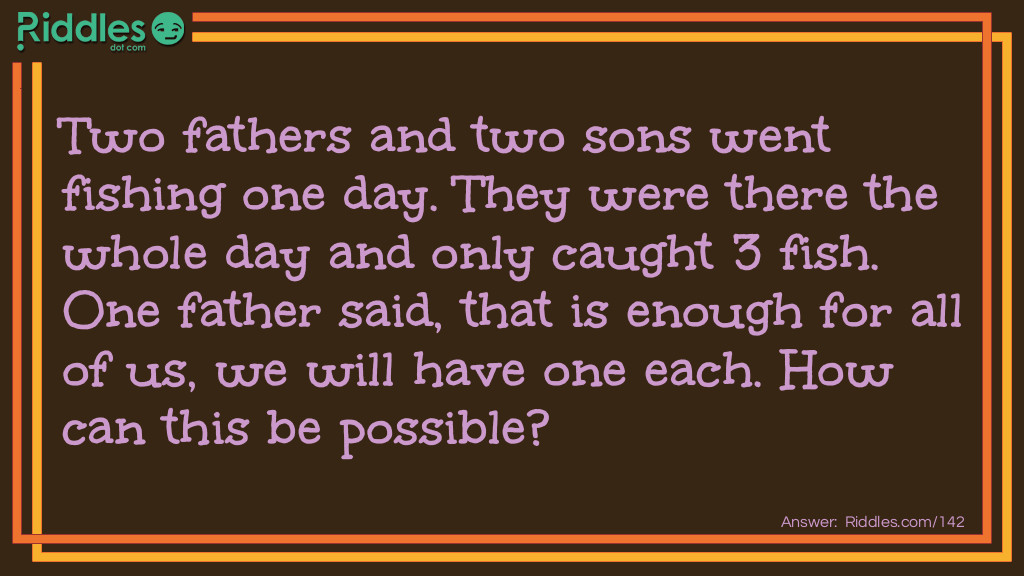 My life can be measured in hours, I serve by being devoured. Thin, I am quick. Fat, I am slow. Wind is my foe.
Answer: Your finger or a compass.
What can point in every direction but can't reach the destination by itself?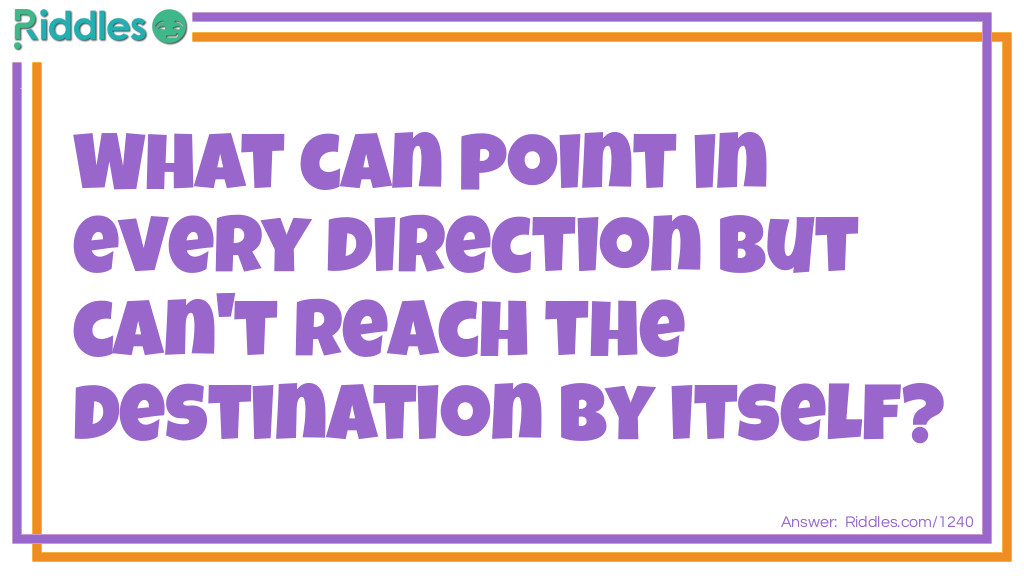 What is black when you buy it, red when you use it, and gray when you throw it away?
Answer: He was walking...not driving.
A bus driver was heading down a street in Colorado. He went right past a stop sign without stopping, he turned left where there was a "no left turn" sign, and he went the wrong way on a one-way street. Then he went on the left side of the road past a cop car. Still - he didn't break any traffic laws. Why not?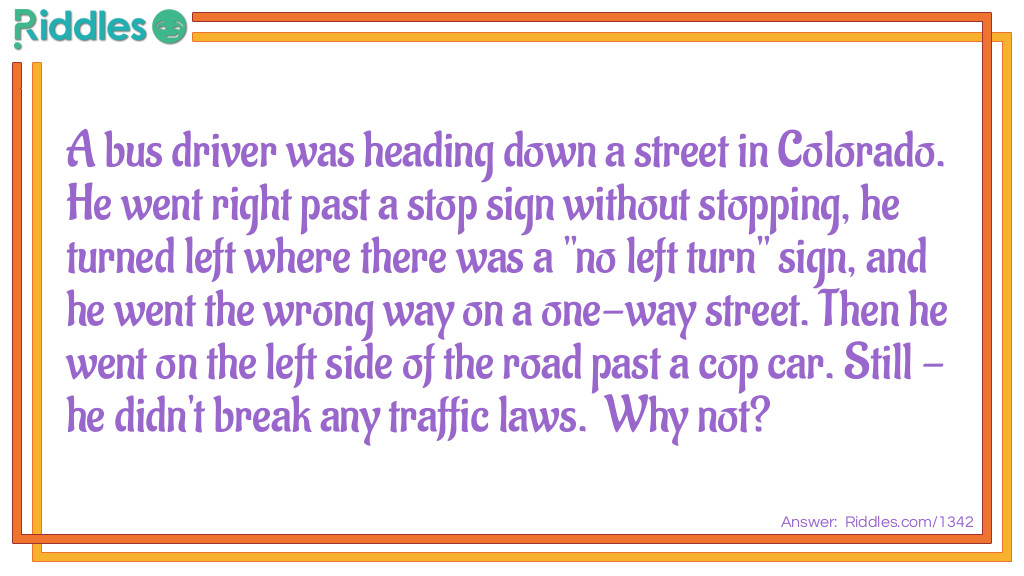 Answer: His Horse was called Sunday!
A man rode out of town on Sunday, he stayed a whole night at a hotel and rode back to town the next day on Sunday. How is this possible?
Answer: The parrot was deaf.
A pet shop owner had a parrot with a sign on its cage that said "Parrot repeats everything it hears". Davey bought the parrot and for two weeks he spoke to it and it didn't say a word. He returned the parrot but the shopkeeper said he never lied about the parrot. How can this be?
Poor people have it. Rich people need it. If you eat it you die. What is it?