light
first?
Answer: The match!
You have three stoves: a gas stove, a wood stove, and a coal stove, but only one match. Which should you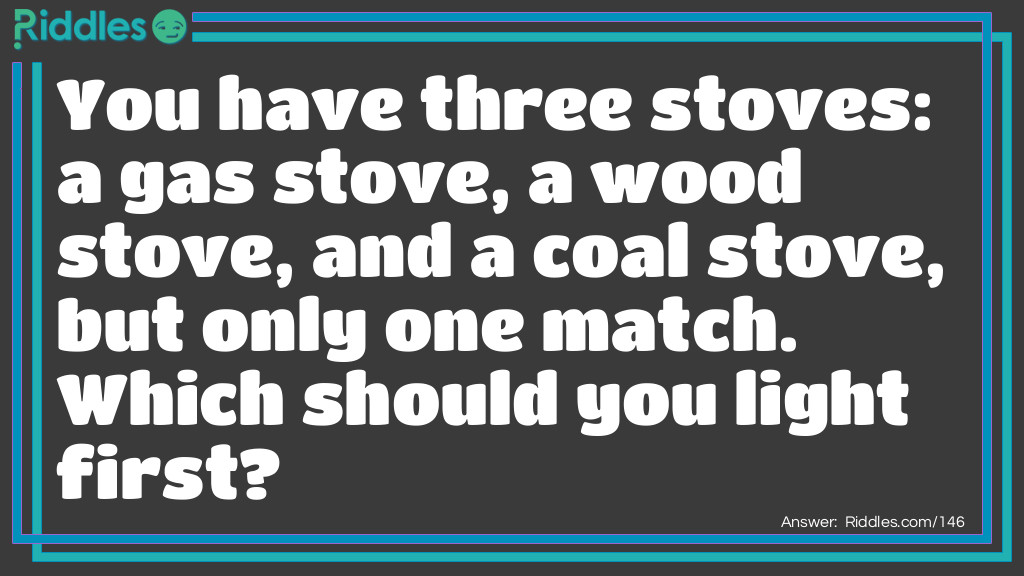 Answer: A: 12 of them: January 2nd, February 2nd, March 2nd, April 2nd, May 2nd, June 2nd, July 2nd, August 2nd, September 2nd, October 2nd, November 2nd, December 2nd.
How many seconds are there in one year?
Answer: You ask each twin What would your brother say?. This works because.... Well let's say the correct path is on the left side. So say you asked the liar "What would your brother say?" Well, the liar would know his brother was honest and he would say the left side, but since the liar lies, he would say right. If you asked the honest twin the same question, he would say right, because he knows his brother will lie. Therefore, you would know that the correct path was the left!
You walk up to a mountain that has two paths. One leads to the other side of the mountain, and the other will get you lost forever. Two twins know the path that leads to the other side. You can ask them only one question. Except! One lies and one tells the truth, and you don't know which is which. So, What do you ask?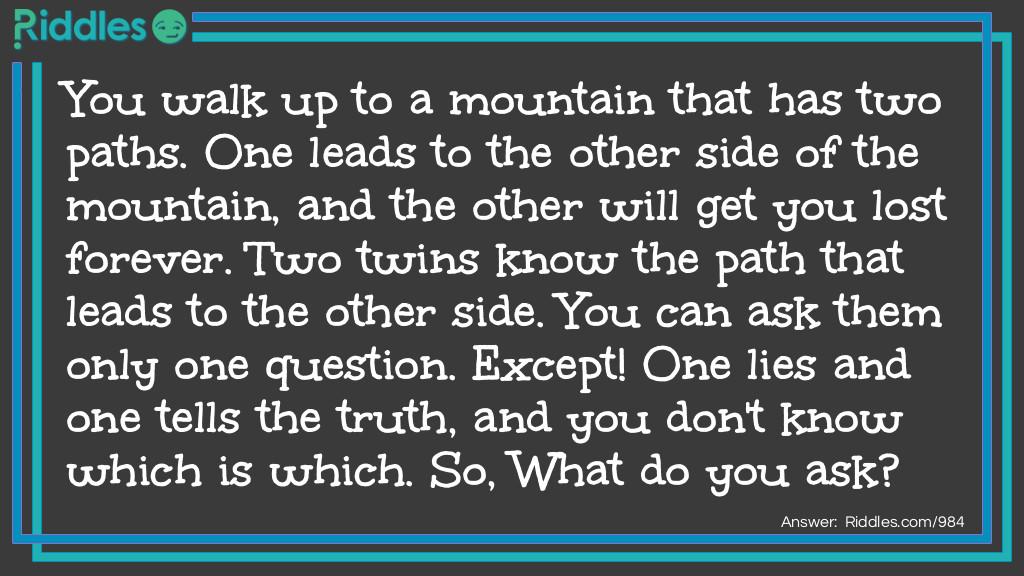 What 7 letter word is spelled the same way backwards and forwards?
I am full of holes but I can still hold water. What am I?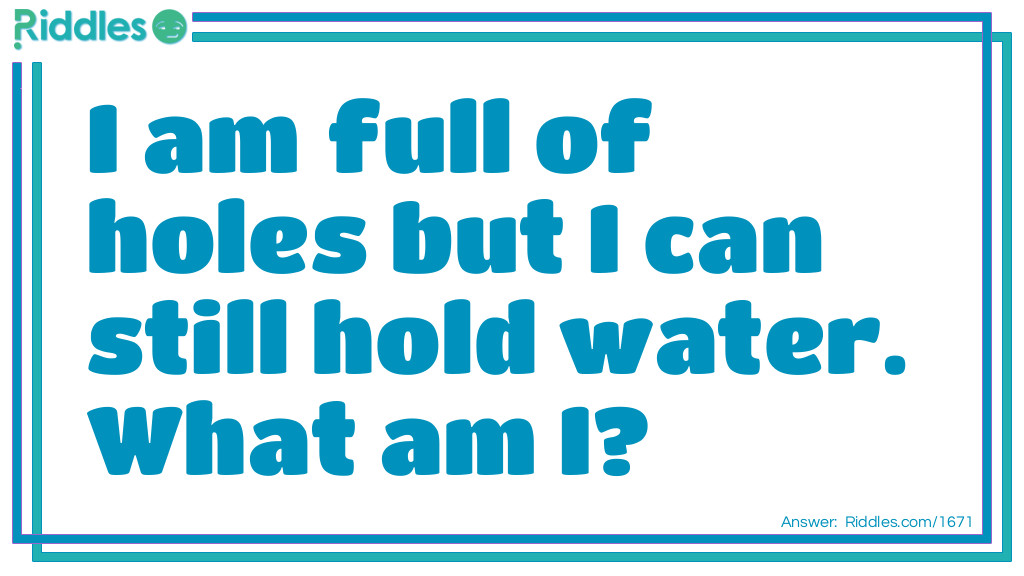 Answer: Candle or Pencil.
I'm tall when I'm young and I'm short when I'm old. What am I?
Answer: Roosters don't lay eggs.
If a rooster laid a brown egg and a white egg, what kind of chicks would hatch?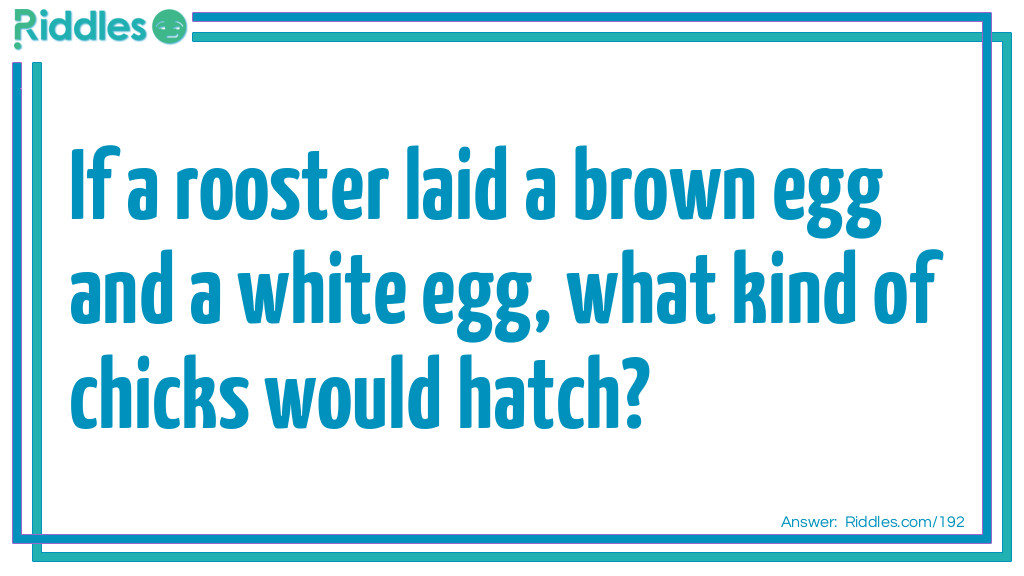 What 5 letter word typed in all capital letters can be read the same upside down?
Answer: When you add two hours to eleven o'clock, you get one o'clock.
When can you add two to eleven and get one as the correct answer?
Answer: The recording played a gunshot inside it. If the man committed suicide, he wouldn't have been able to stop the recording after he pulled the trigger.
One day, the police found a man dead inside a hut. In his left hand, he's holding a gun. In his right hand, he has a recording. When the recording is played, the police hear the man talking about how horrible life is and how he wants it to end. The recording ends with a gunshot. The police are about to call it a suicide until you point out a very important clue. What is it?