What English word retains the same pronunciation, even after you take away four of its five letters?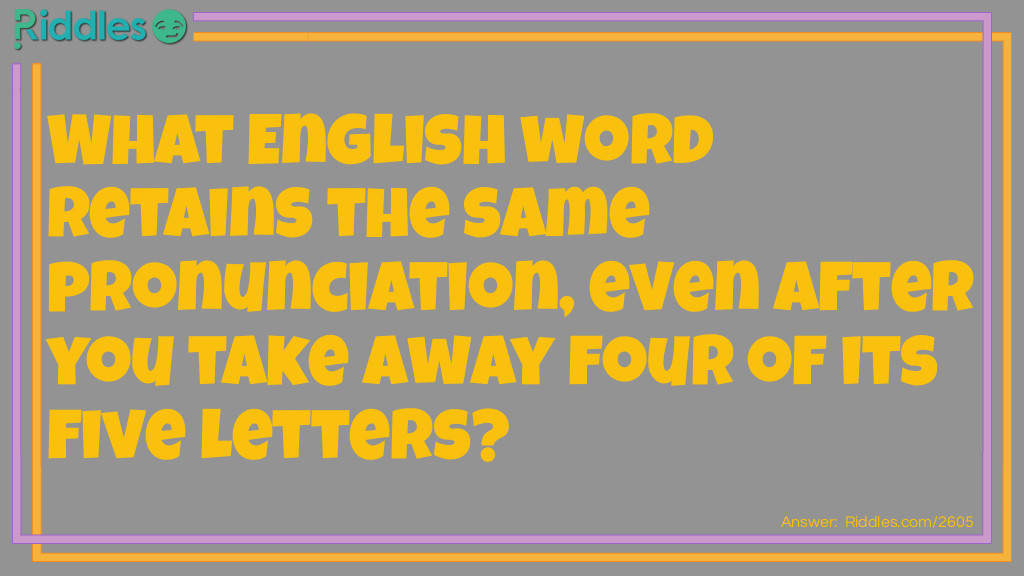 What is the worst vegetable to have on a ship?
What is it that given one, you'll have either two or none?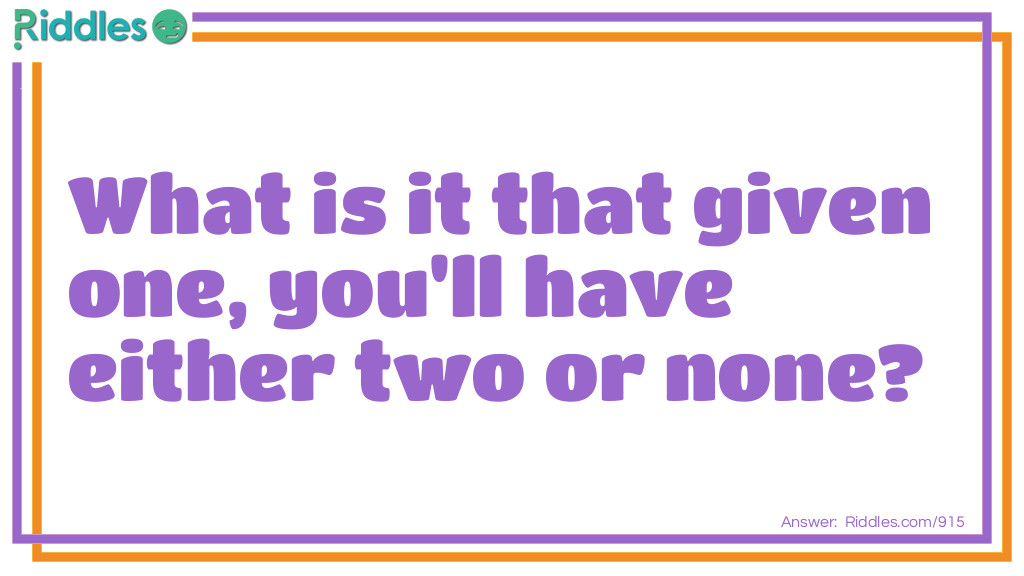 Answer: Ace of Diamonds, King of Hearts, Two of Spades.
Three playing cards in a row. Can you name them with these clues? There is a two to the right of a king. A diamond will be found to the left of a spade. An ace is to the left of a heart. A heart is to the left of a spade. Now, identify all three cards.
You can touch me, You can break me, You should win me if you want to be mine.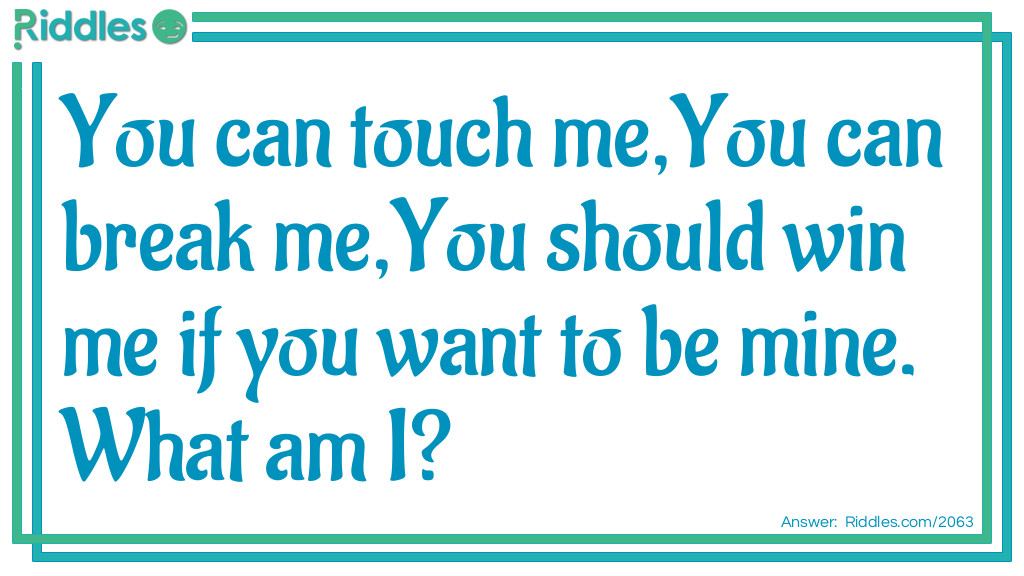 What did the bee say to the flower?
What's a lifeguard's favorite game?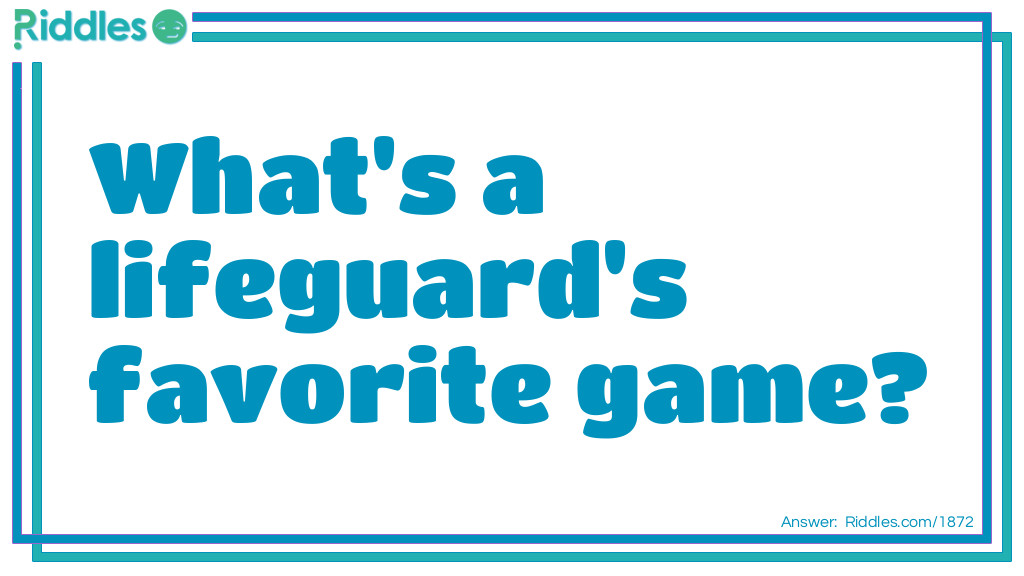 What travels around the world but stays in one spot?
Answer: The King of Hearts in a deck of cards.
I have a heart that never beats, I have a home but I never sleep. I can take a man's house and build another, And I love to play games with my many brothers. I am a king among fools. Who am I?
Answer: If the man committed suicide, he would've left the window open and you wouldn't have had to open it.
A man was found dead next to a 13 story building. The police say it was a suicide, but you say it was a homicide (someone killed him). To prove this, you go to each floor on the building, open the window, and toss a penny out. You do this to each floor until you reach the 13th floor, open the window, and toss a penny out. How does this prove it wasn't a suicide?