What is the name of a movie about cows that attack each other?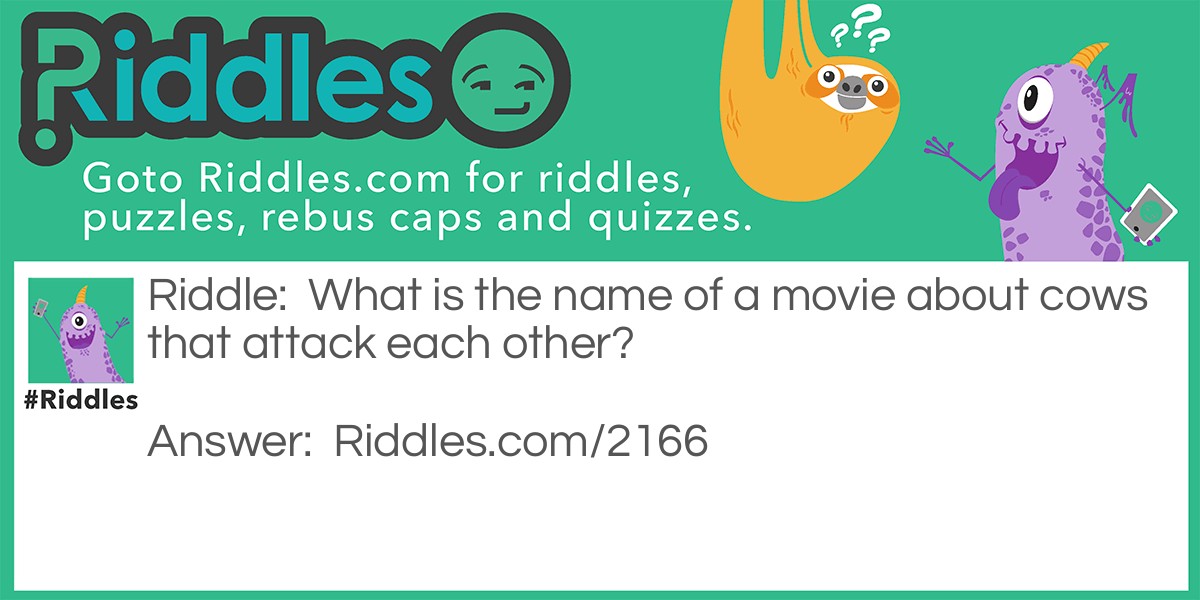 How do you communicate with a monster that lives on the seabed?
What do computer programmers sing in the shower?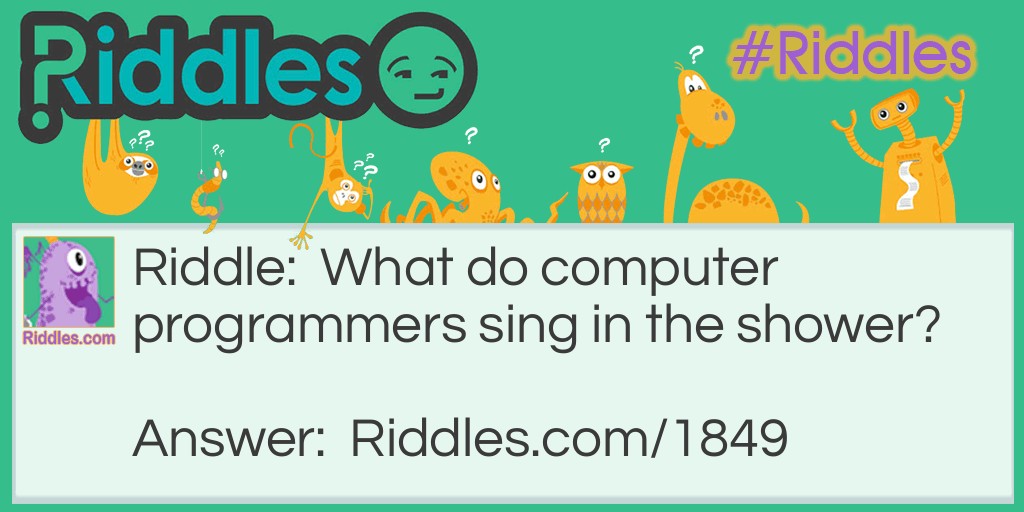 Answer: When Noah brought Ham into the ark.
When was pork first introduced into the Navy?
What do Japanese people wear to bed?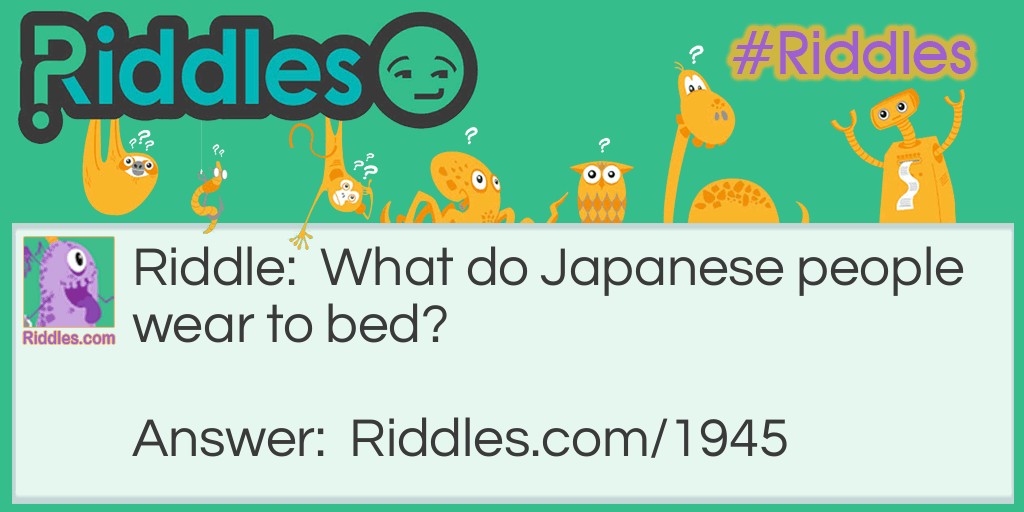 Answer: When you can't pay cash.
When should you charge your electric toothbrush?
Answer: He bolted down his food.
Why did Frankenstein's monster get indigestion?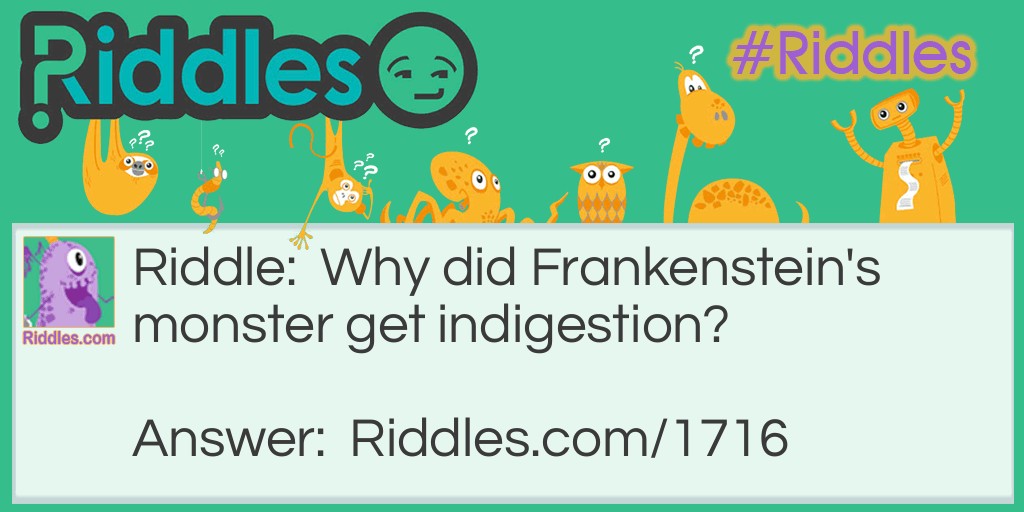 When is a bump like a hat?
With what two animals do you always go to bed?
Answer: "You're a big drip."
What did the faucet say to the shower?