Answer: He stood on a block of ice until it melted.
Two cops walked into a room with no windows and found a dead man who obviously hung himself from the ceiling, though they couldn't figure out how. There was no chair beneath him that he might have jumped off of, or a table. Just a puddle of water. How'd he do it?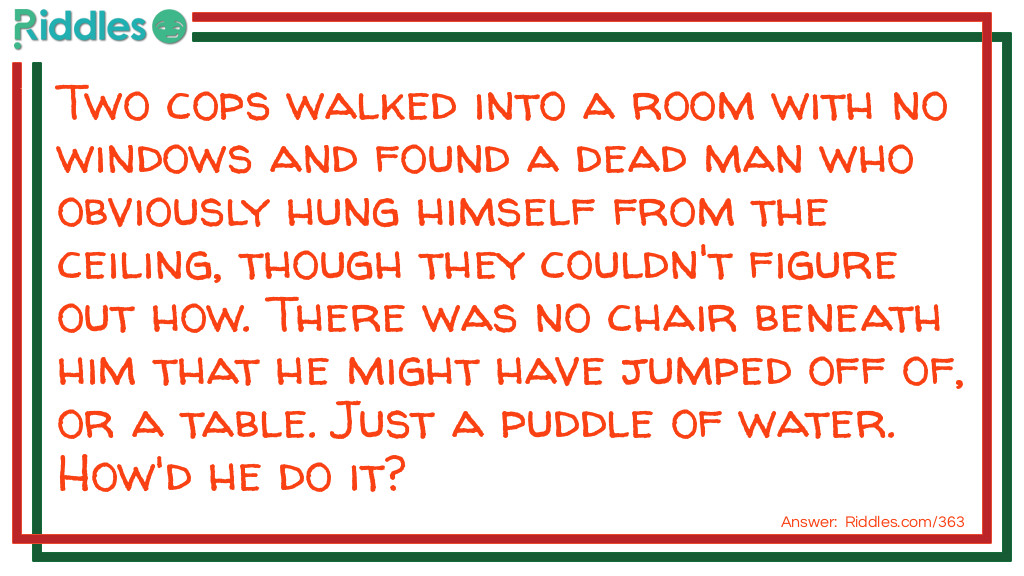 great
man, and the whole word, a great woman. What is the word?
Answer: Heroine.
There is a word in the English language in which the first two letters signify a male, the first three letters signify a female, the first four signify a
What connects two people yet touches only one?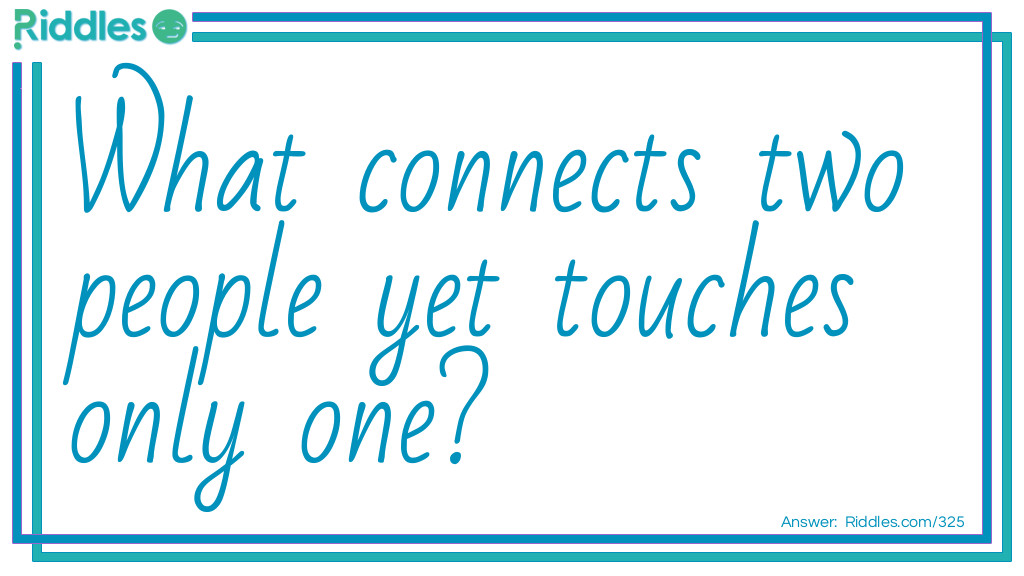 Answer: They were the same man. Grover Cleveland served two terms as president of the United States, but the terms were not consecutive.
The 22nd and 24th presidents of the United States of America had the same parents, but were not brothers. How can this be possible?
They fill me up and you empty me, almost everyday; if you raise my arm, I work the opposite way. What am I?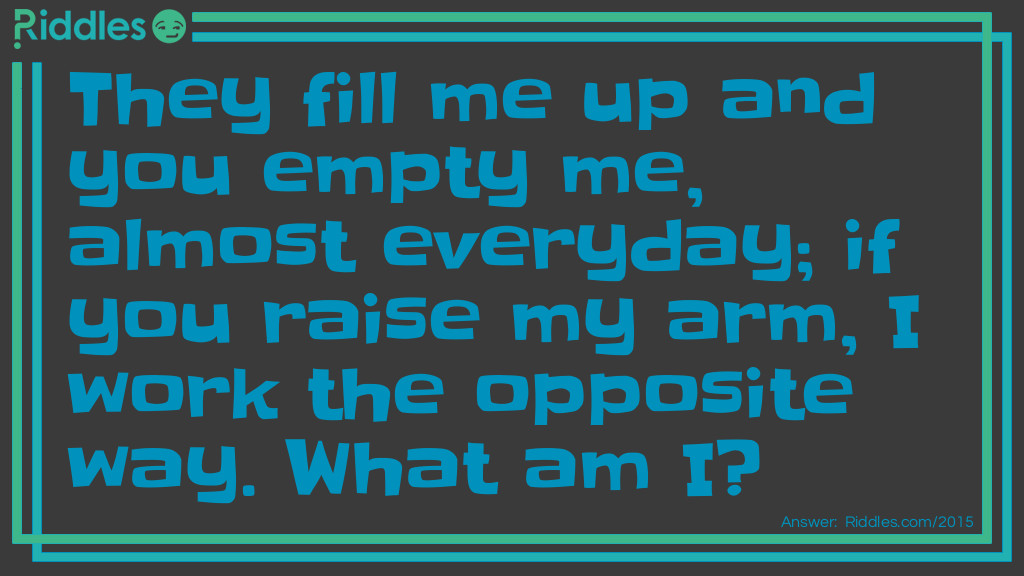 What can be swallowed, but can also swallow you?
What can be stolen, mistaken, or altered, yet never leaves you your entire life?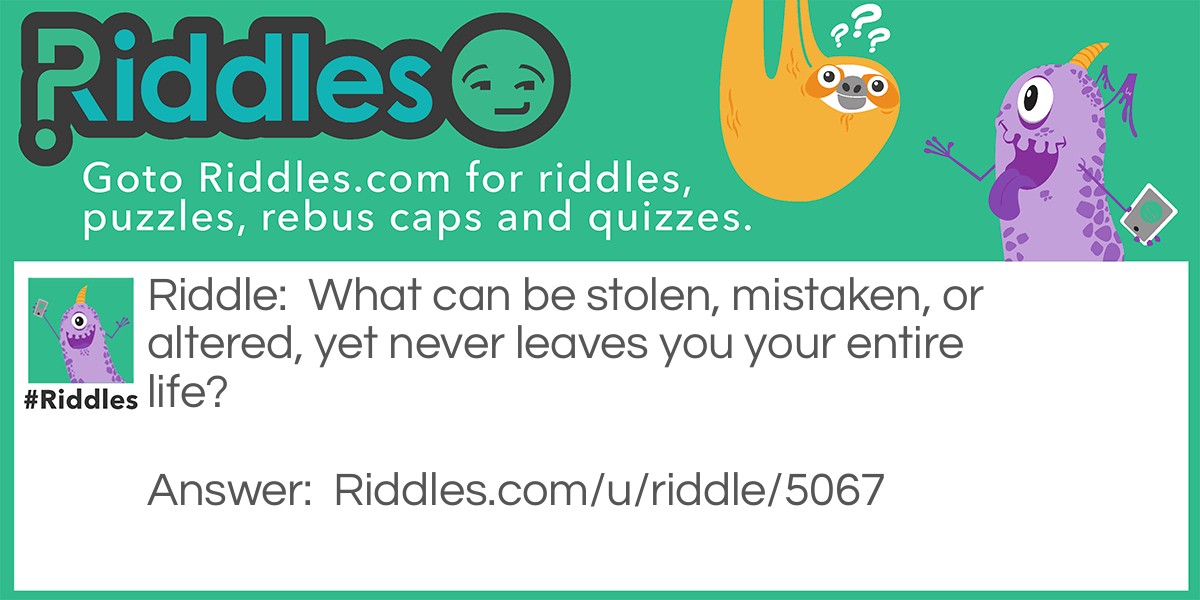 What can be touched but can't be seen?
First I am dried, then I am wet; The longer I swim, the more taste you get. What am I?
What costs nothing but is worth everything, weighs nothing but lasts a lifetime, that one person can't own but two can share?