No matter how little or how much you use me, you change me every month. What am I?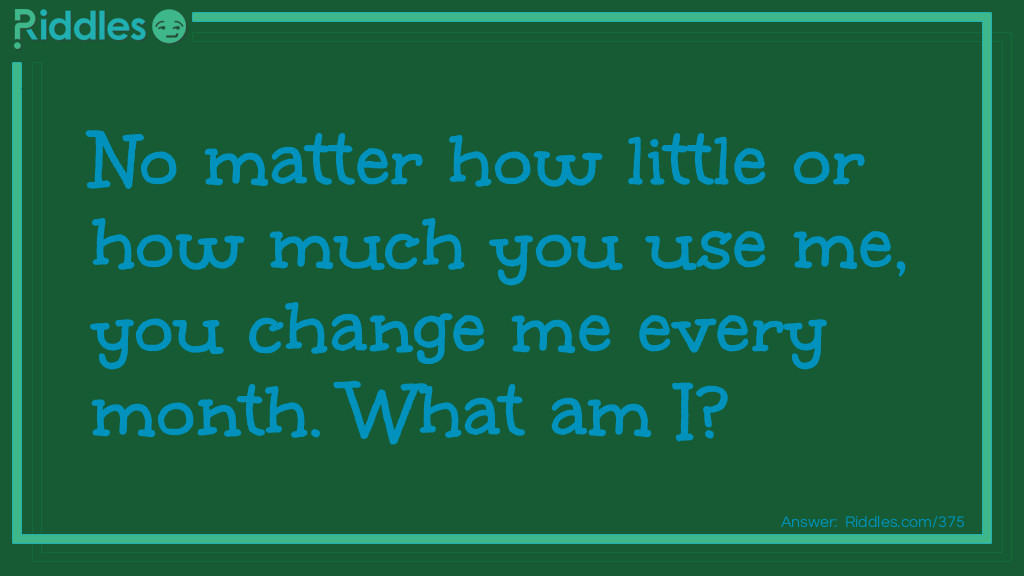 Answer: The boy shoots the girl, and then the boy goes to jail for attempted murder and the girl goes to the hospital due to her injuries.
There is a brother and a sister. The boy wants to visit his father in jail, and the sister wants to visit her mother in the hospital. But they both are not allowed in the jail or hospital. All they have is a gun. What do they do?
What is harder to catch the faster you run?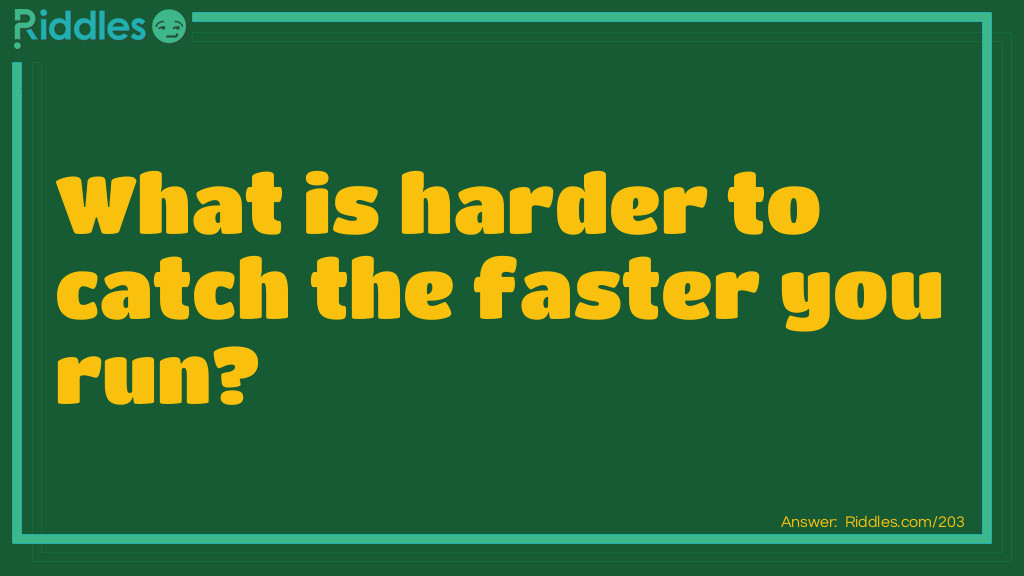 Which three letters can frighten a thief away?
Answer: Running out of gas!
What kind of running means walking?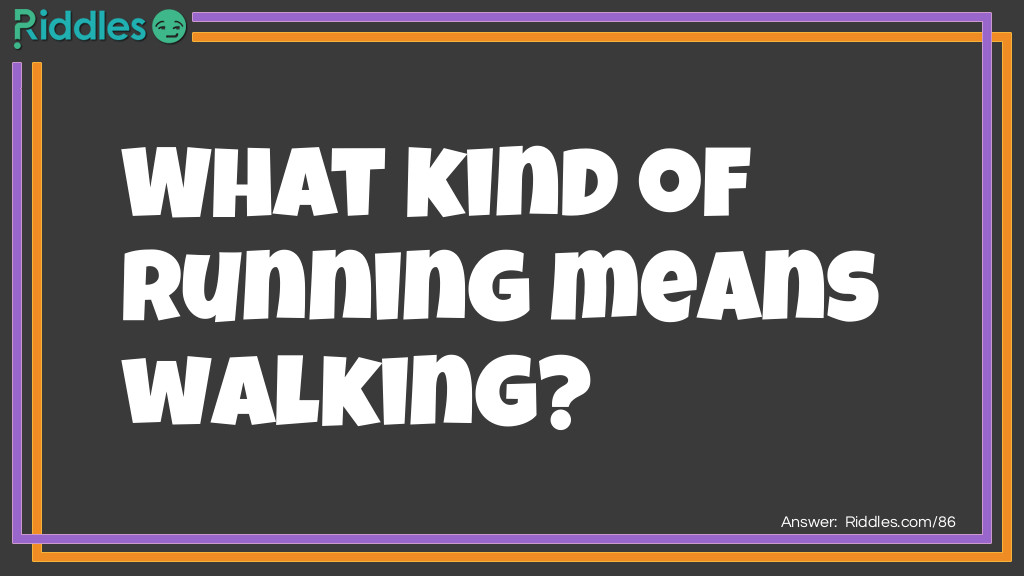 I may be simple, I may be complex; I may have a name, but no gender or sex; I am often a question, or statements as a setup; I tend to have an answer, 'til you find it I won't let up. What am I?
What starts with a T, ends with a T and has T in it?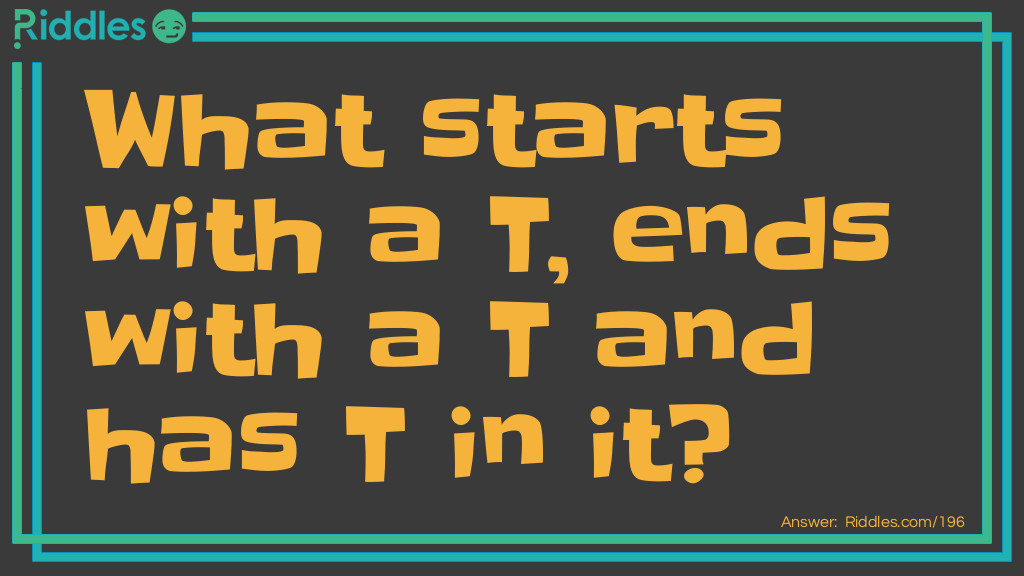 What has cities, but no houses; forests, but no trees; and water, but no fish?
What flowers are kissable?
If your uncle's sister is not your aunt, what relation is she to you?