Which side of the turkey has the most feathers?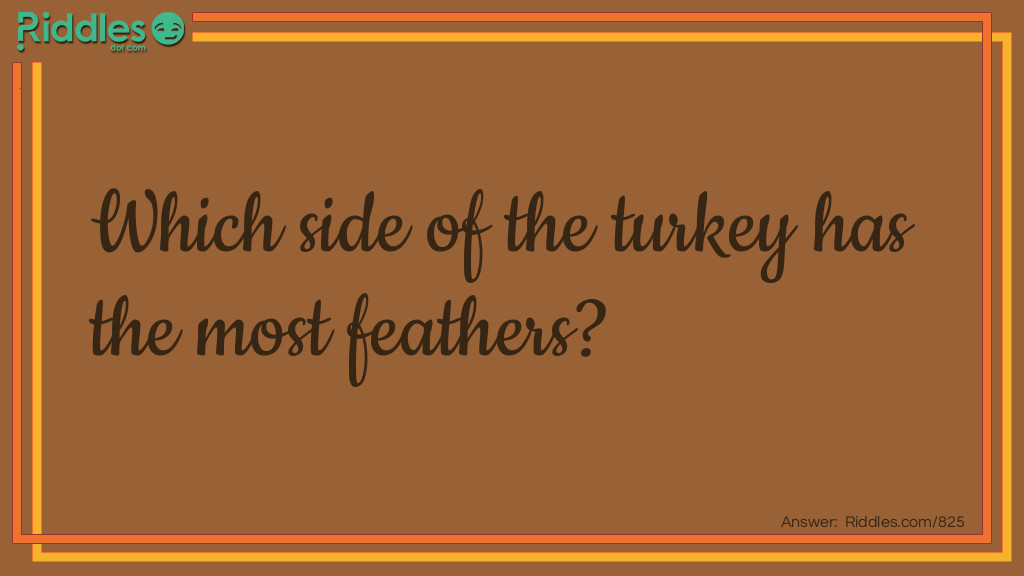 Answer: You first give your keys to your friend and let them take the woman to a hospital, then you wait for the bus with your love.
It's raining, and you pass a bus stop. There are three people there; your trustworthy friend, the love of your life, and a woman about to go into labor. Your smart car only has two seats. What do you do?
Answer: Chicago. The first three words out of seven of chicken are CHI, the first two words out of 3 of cat are CA, and the first two words out of goat are GO. Therefore making, (CHI)(CA)(GO).
What's 3/7 chicken, 2/3 cat, and 2/4 goat?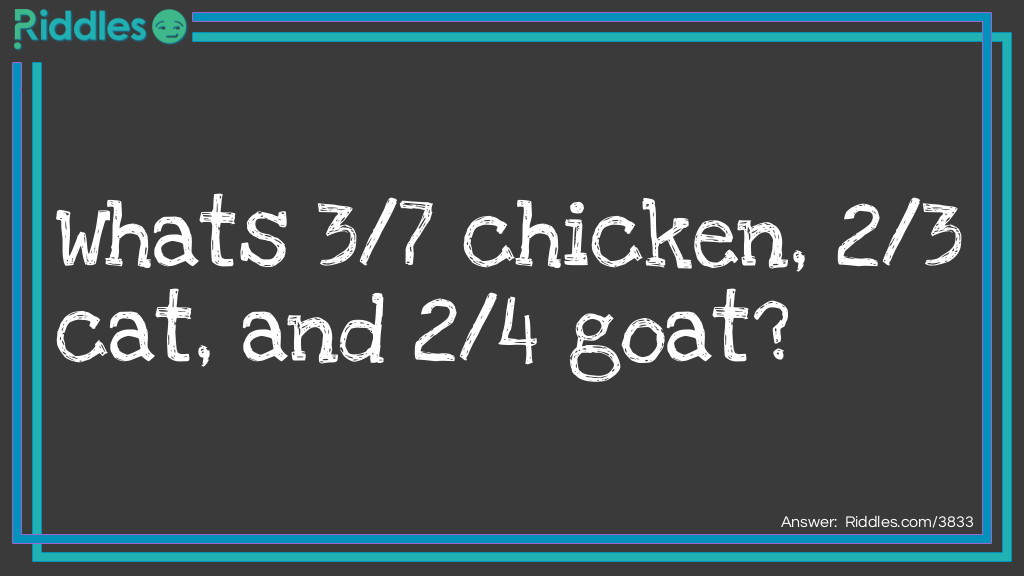 I can hold you prisoner Or set you free I can swing with ease (Though not from a tree) I have many shapes I have many sizes Yet, 'til we shake hands I'll hide my surprises. What am I?
Answer: Four. The four fathers could be grandfathers and are definitely sons already.
What's the least number of chairs you would need around a table to sit four fathers, two grandfathers, and four sons?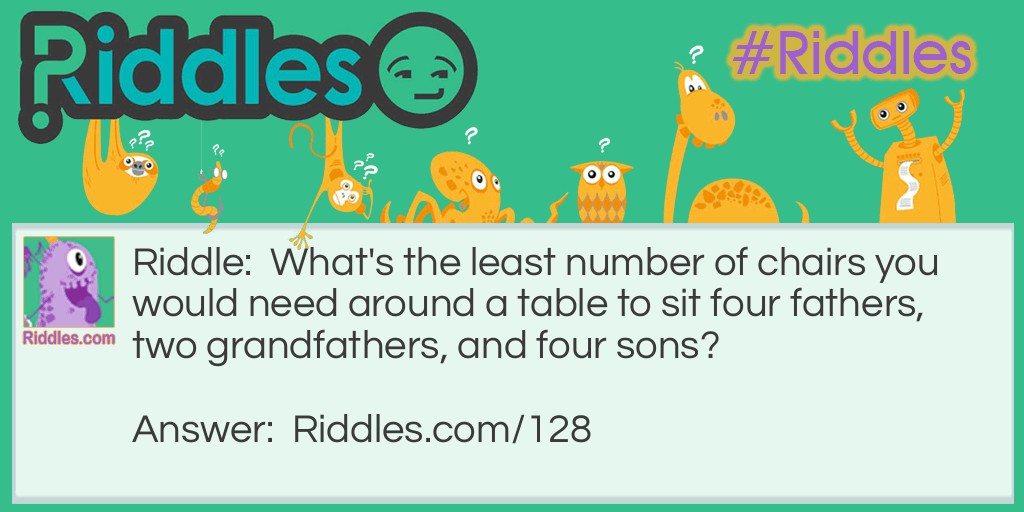 Answer: Your reflection in a mirror.
If you see me, I see you. If you move, then I'll move too. When you touch me, I touch you. I do everything you do except for one thing. No matter how hard I try, I can never speak. What am I?
Answer: 64. The space that comes after the 64th spoke, would be just before the first spoke.
If a wheel has 64 spokes, how many spaces are there between the spokes?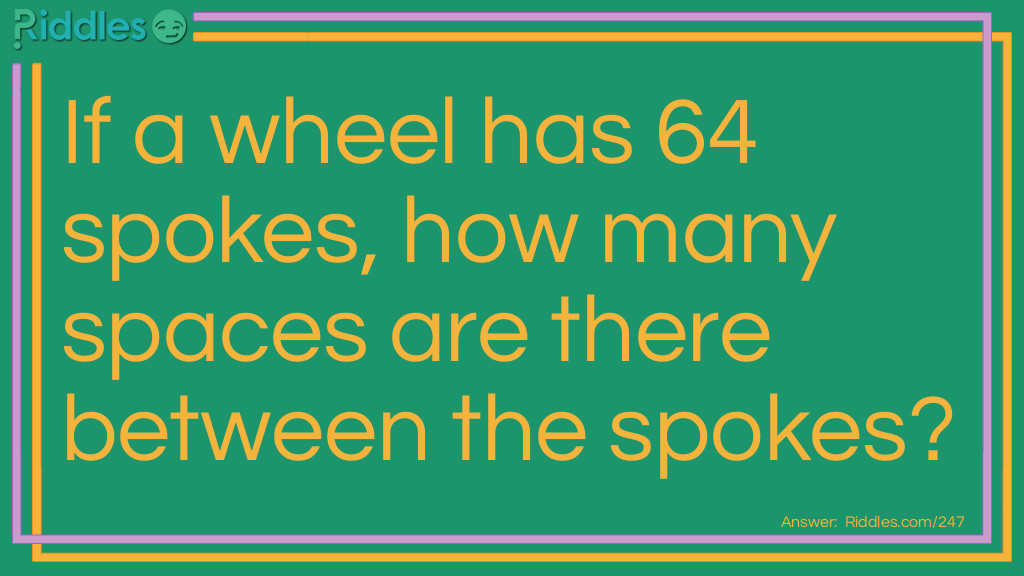 Answer: Every other day, the daughter sang her father a song.
Many years ago, a wealthy old man was near death. He wished to leave his fortune to one of his three children. The old man wanted to know that his fortune would be in wise hands. He stipulated that his estate would be left to the child who would sing him half as many songs as days that he had left to live. The eldest son said he couldn't comply because he didn't know how many days his father had left to live, and besides he was too busy. The youngest son said the same thing. The man ended up leaving his money to his third child, a daughter. What did his daughter do?
Answer: It's cheaper to take two friends at the same time. In this case, you would only be buying three tickets, whereas if you take the same friend twice you are buying four tickets.
If you go to the movies and you're paying, is it cheaper to take one friend to the movies twice, or two friends to the movies at the same time?
I like to twirl my body but keep my head up high, after I go in, everything becomes tight. What am I?