Which one of Santa's reindeer is the fastest?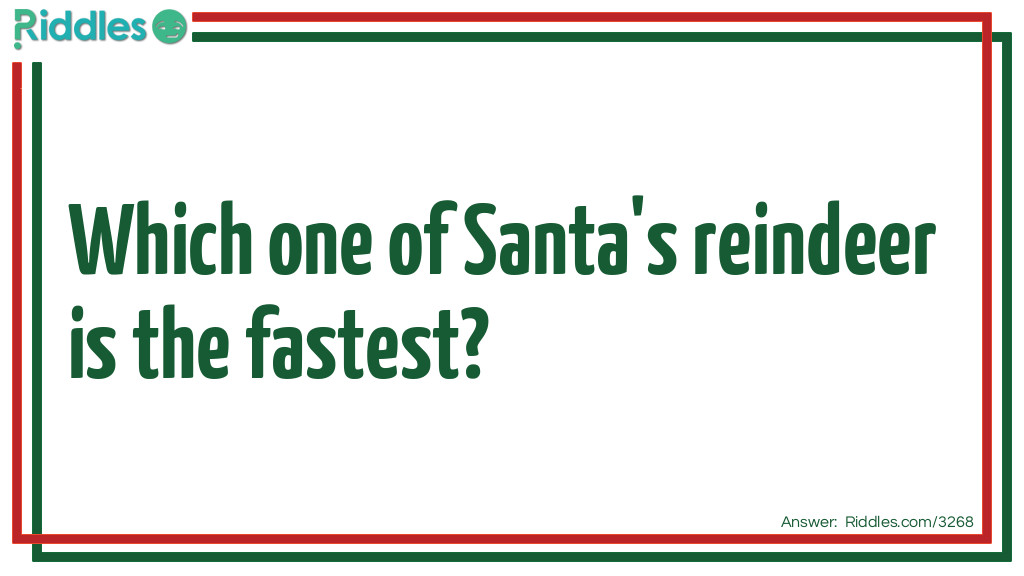 Answer: Because they always drop their needles.
Why are Christmas trees bad at knitting?
Answer: With a pumpkin patch.
How do you fix a jack-o-lantern?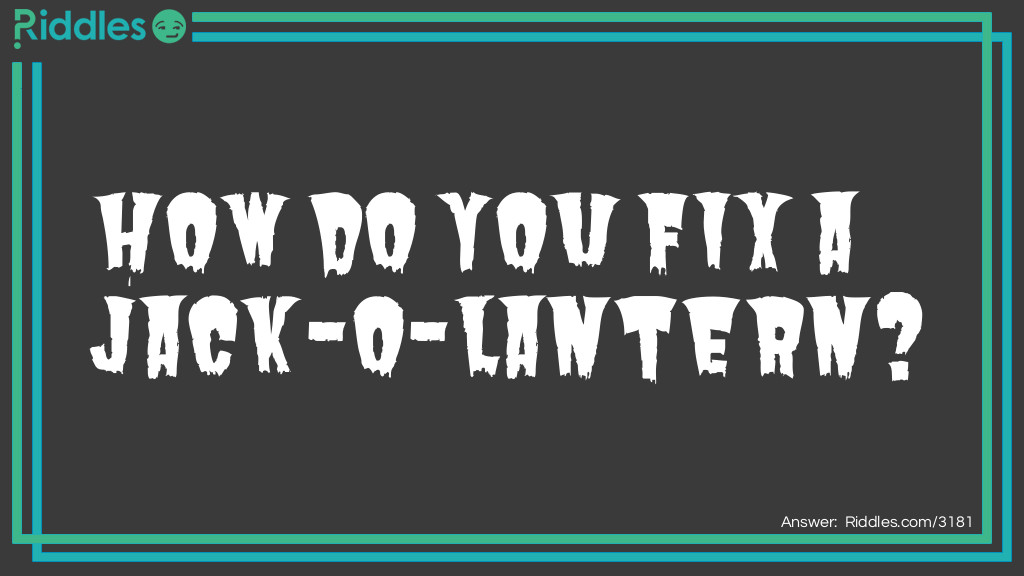 What did Adam say the day before
What flowers are kissable?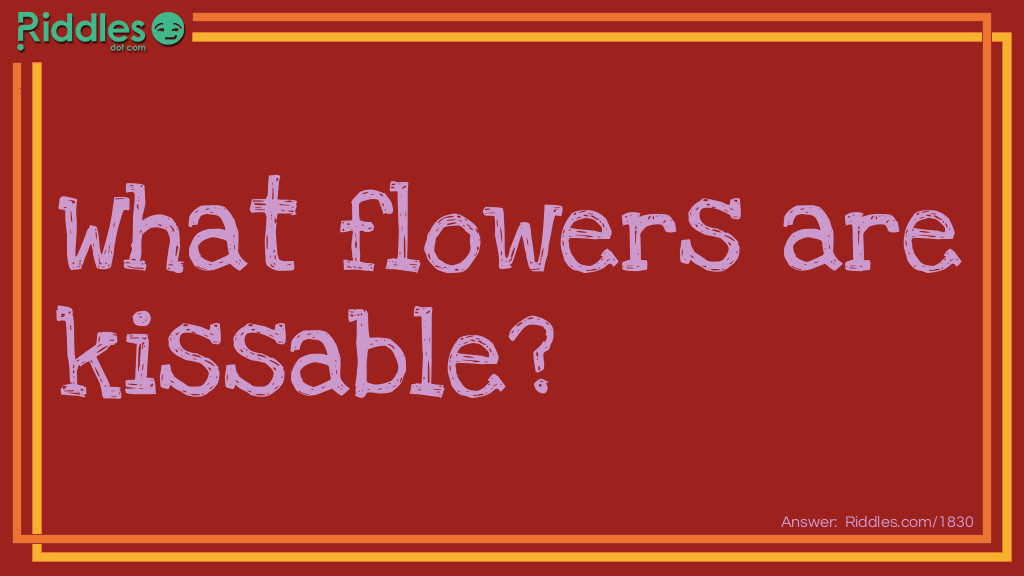 Answer: In your claws-it.
Where does a werewolf like to hide?
Why is Peter Pan always flying?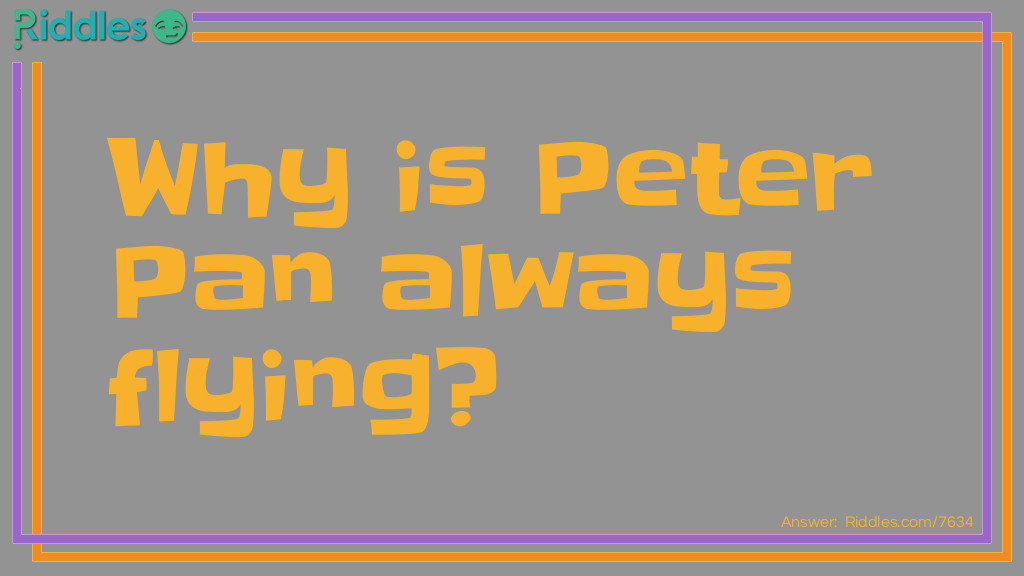 Answer: When it becomes a french fries.
When does a British potato change its nationality?
Answer: You're pointless.
What did the triangle say to the circle?
Answer: Because they thought that disneyland actually left.
Two blondes were going to disneyland and came to a fork in the road. One way said highway 93 right and the other said Disneyland left. Why did the blondes go home?