What does a snowman like to eat for breakfast?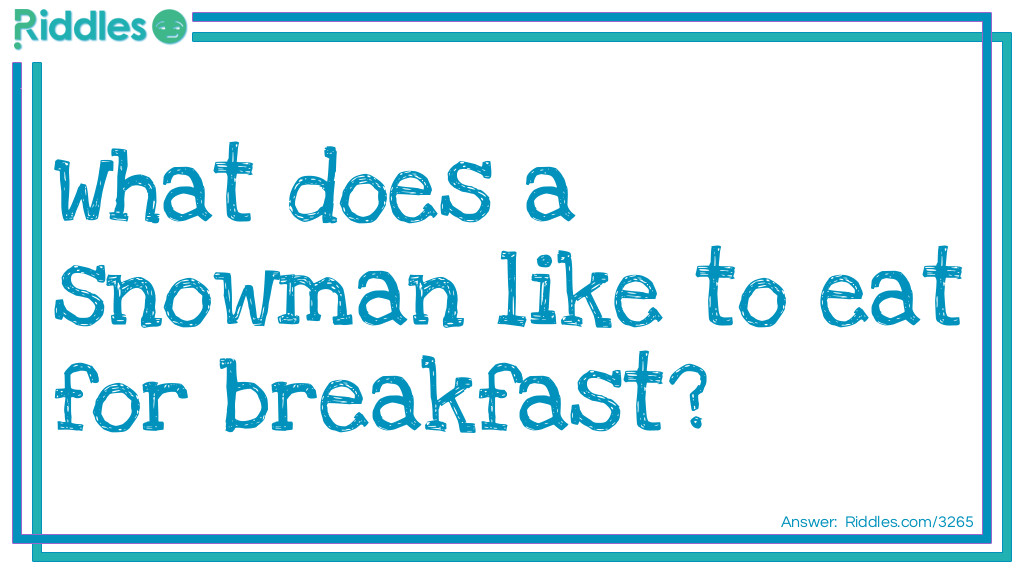 Answer: They heard there was a cereal killer on the loose.
Why did Snap, Crackle and Pop get scared?
Answer: The turkey because he is always stuffed.
Who is never hungry during Christmas?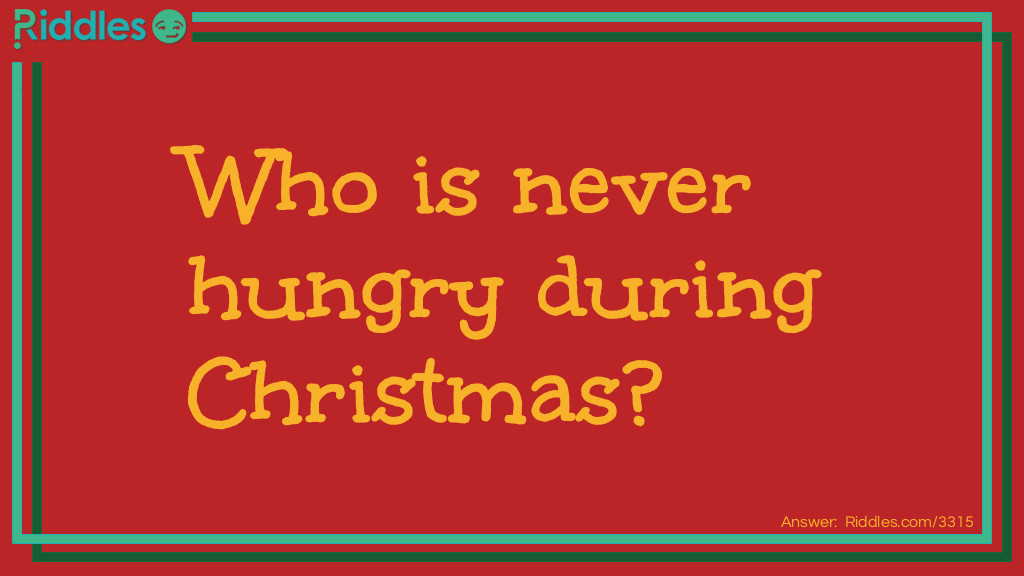 Answer: Because he has a black belt.
Why is Santa so good at Karate?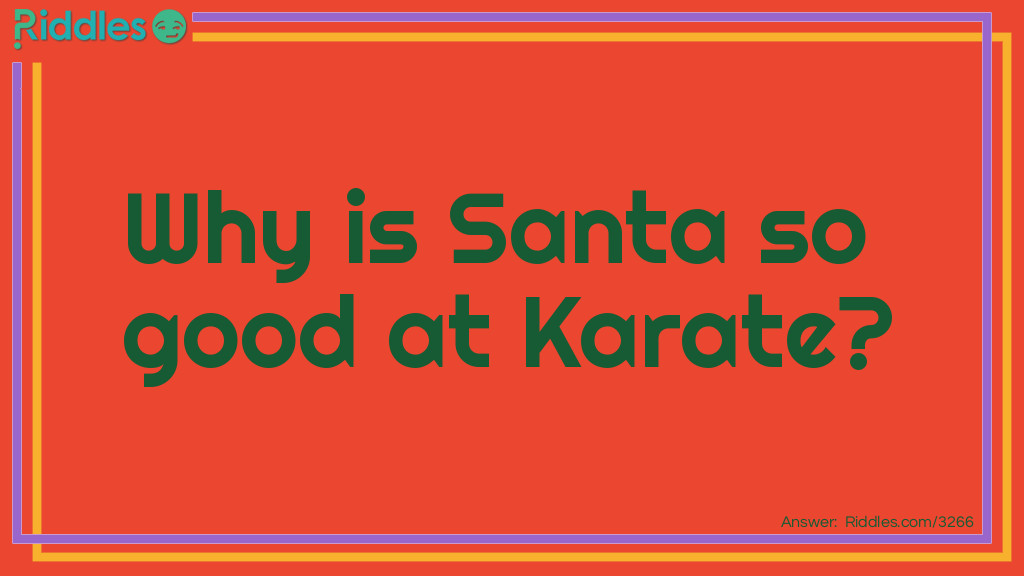 What time does a tennis player get up?
Answer: By going from one spot to another.
Which is the only way a leopard can change his spots?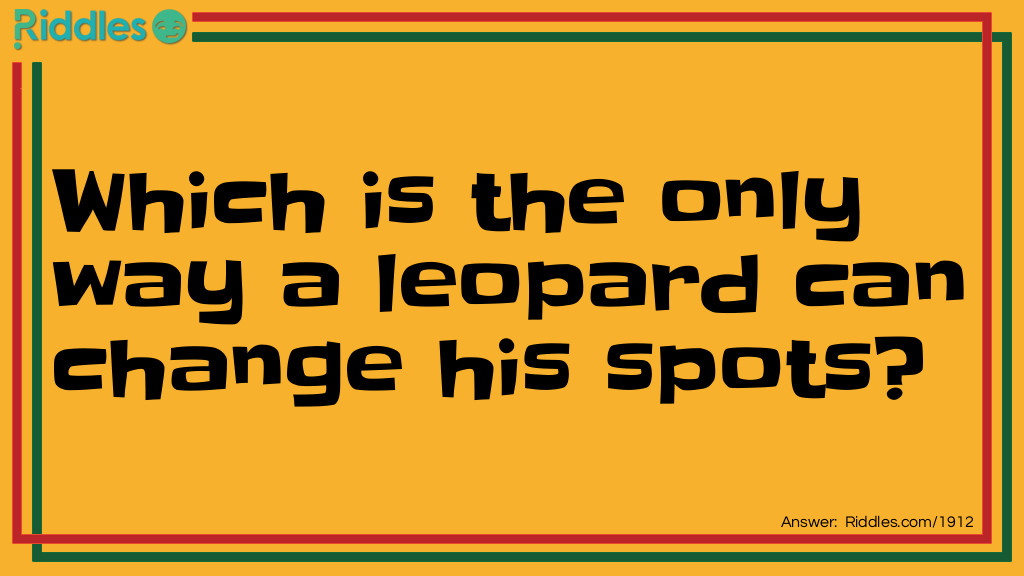 What is the worst vegetable to have on a ship?
What did the bee say to the flower?
What's a lifeguard's favorite game?