Answer: Pull out the plug in the bath.
You're in a magical bathroom with no windows and the only way things can get in and out is by an open door. You decide to have a bath so you turn on the tap, you shut the door and the handle breaks so you can't open it, you then turn off the tap and the knob breaks so water keeps coming. How do you save yourself from drowning?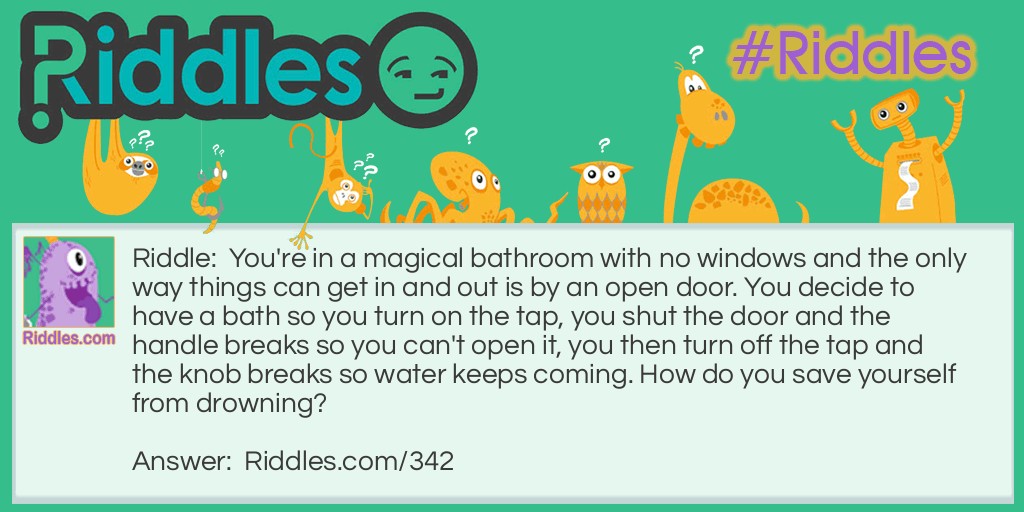 I went into the woods and got it. I sat down to seek it. I brought it home with me because I couldn't find it. What is it?
What has 88 teeth but never brushes them?
What building has the most stories?
Two words, my answer is only two words. To keep me, you must give me. What am I?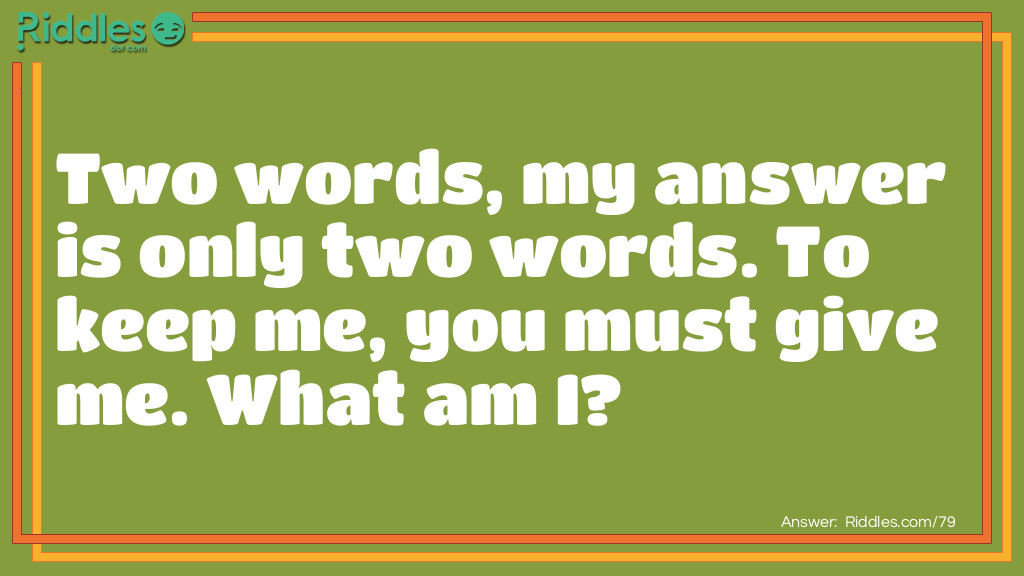 I'm made of eight letters, But hold a ninth inside; Pay a very small fee, And send me for a ride. What am I?
I'm in the book, but not on any leaf; I'm in the mouth, but not in lip or teeth; I'm in the atmosphere, but never in the air; I wait on every one, but never on a pair; I am with you wherever you may go; And every thing you do I'm sure to know; Though when you did it I should not be there, Yet when 'twas done, you'd find me in the chair.What am I?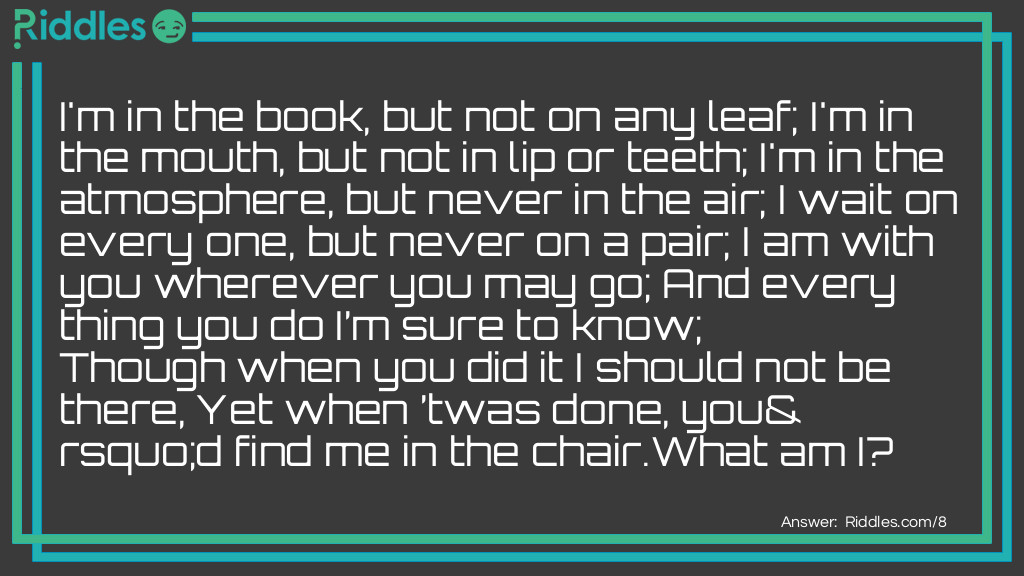 Answer: Four. The four fathers could be grandfathers and are definitely sons already.
What's the least number of chairs you would need around a table to sit four fathers, two grandfathers, and four sons?
Answer: A greenhouse is made of glass or plastic, not bricks
There is a pink house made of bricks, a blue house made of bricks, an orange house made of bricks. What color bricks is a greenhouse made of?
Squeeze me and I cry tears as red as flesh, but my heart is made of stone. What am I?