What is in front of a woman and at the end of a cow?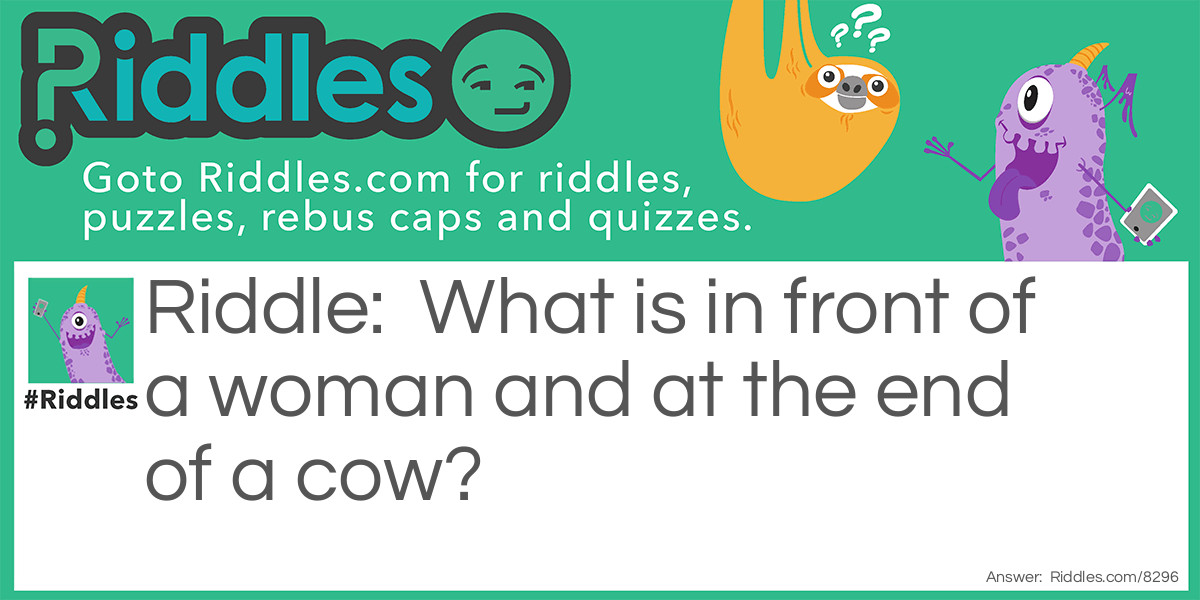 Answer: With a monkey wrench.
How was the robot gorilla fixed?
Where did pilgrims land when they arrived in America?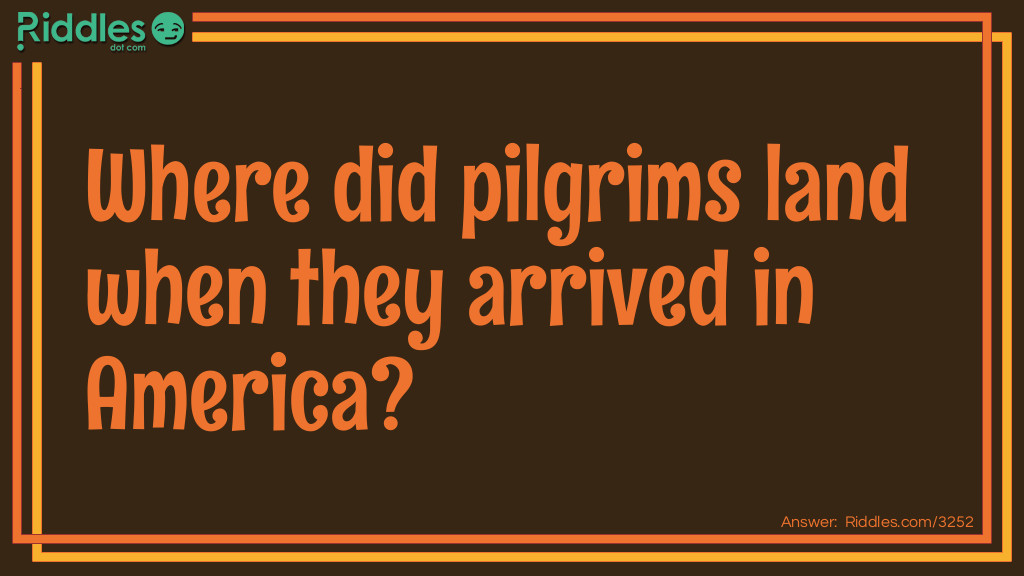 laugh
?
Answer: Ten tickles.
What does it take to make an octopus
What would you get if you crossed a rabbit and a lawn sprinkler?
funny
?
Answer: Then why aren't you laughing?
Excuse me, waiter, this food tastes
Answer: They can't keep their trunks up!
Why aren't elephants allowed on the beach?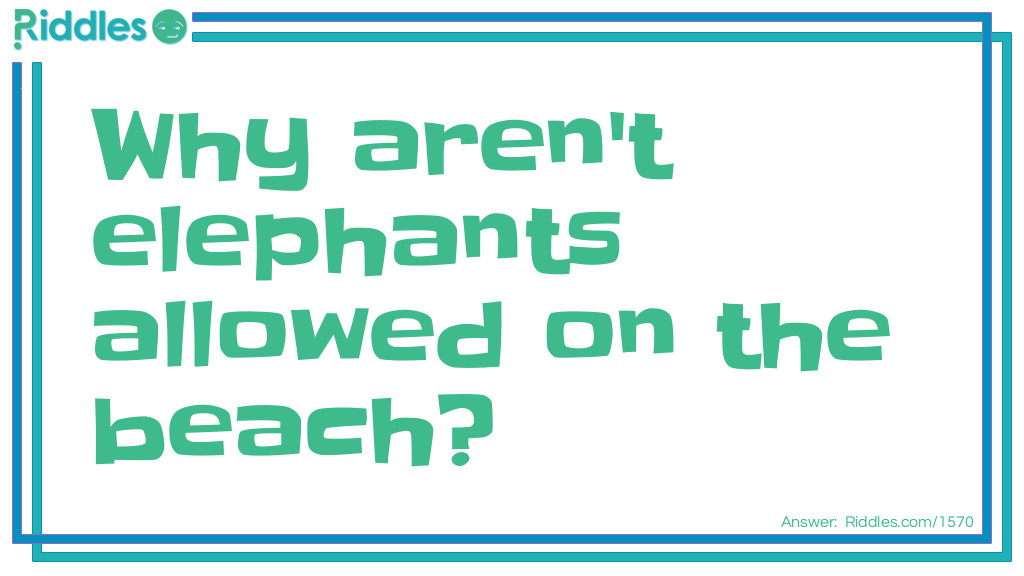 Answer: All the fans left.
Why is the baseball field hot after a game?
Answer: Because he was standing on the deck.
Why couldn't the pirate play cards?
What is the name of the ugliest tree?