Runs over fields and woods all day Under the bed at night sits not alone, With long tongue hanging out, Awaiting for a bone. What am I?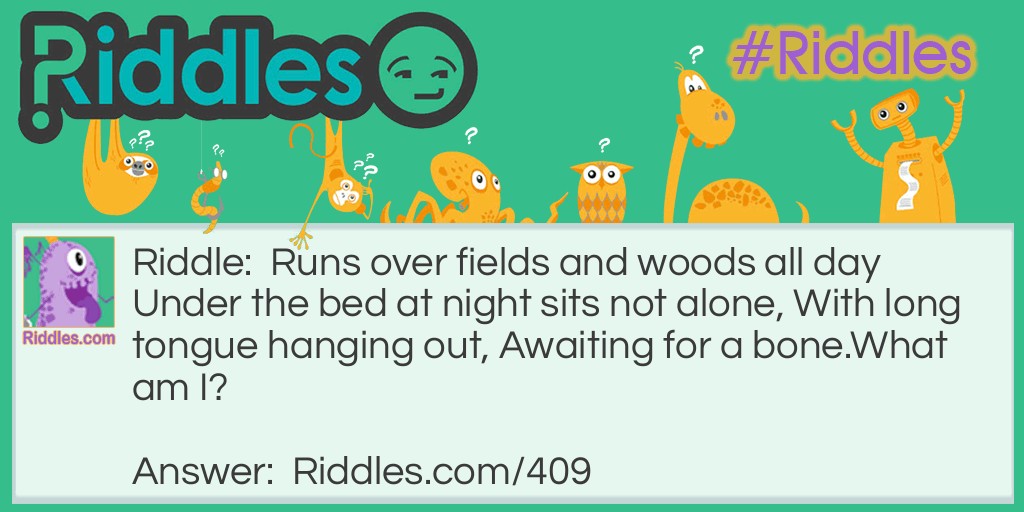 Answer: Tickle its navel.
How do you make an orange giggle in the tub?
How do you communicate with a monster that lives on the seabed?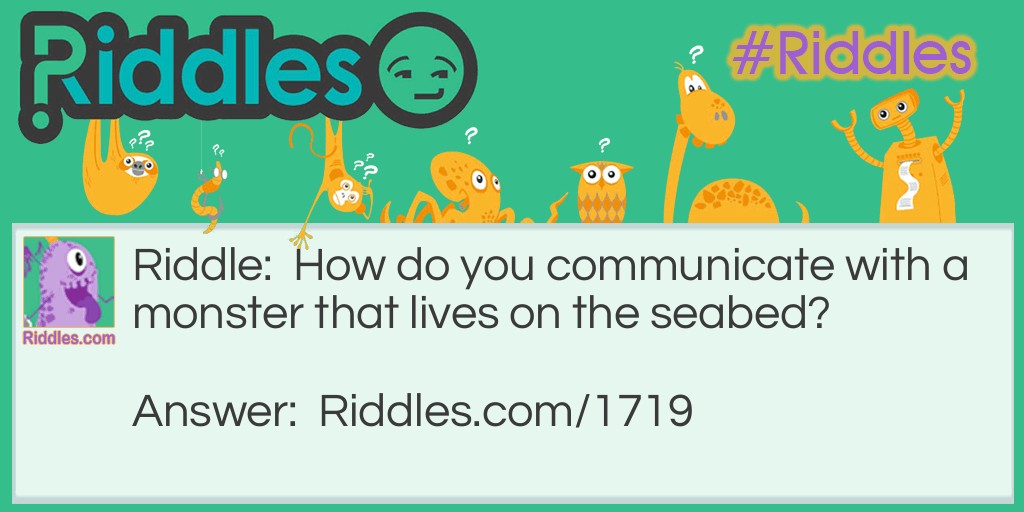 What do computer programmers sing in the shower?
Half of me will mend, the other half will imprison. When I am together, I will poison. Who am I?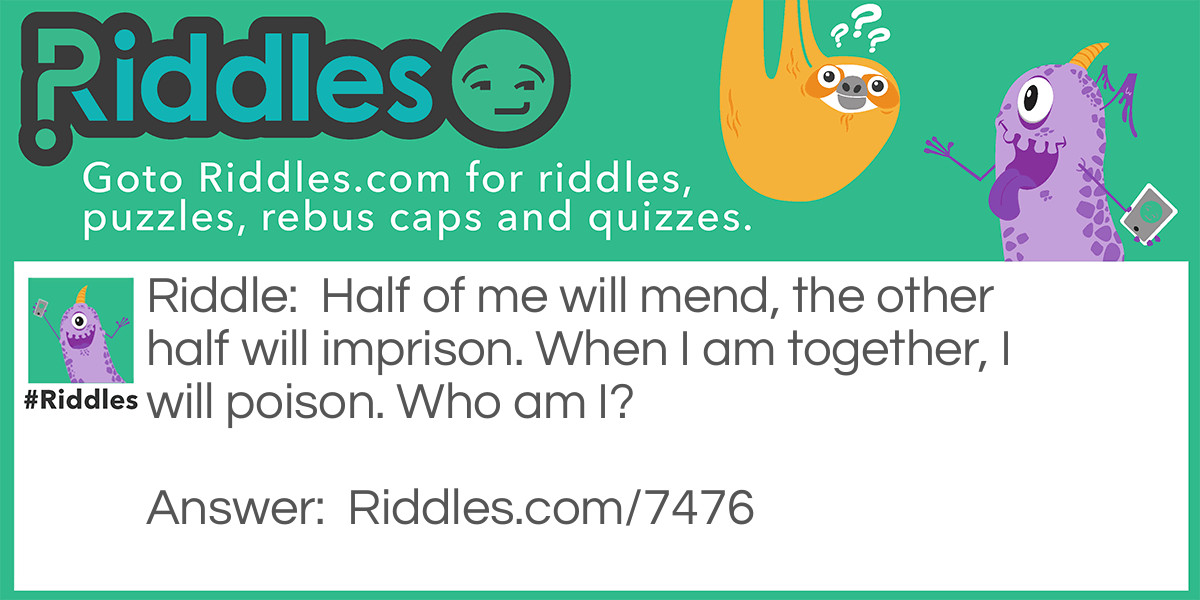 My first may be fashioned of iron or wood, And at window or door for safety is placed; In village or town, it does more harm than good, Leading people their health, time, and money to waste. My second's a lady, bewitching and fair, And for love of her people will labor and strive; Will rise before dawn, and be wearied with care, And pursue her with ardor as long as they live. My whole is what ladies admire and approve, The shopkeeper's boast-the purchaser's prize; 'Tis a ninepenny chintz-'tis a one-shilling glove- It is something which makes people open their eyes. What am I?
'Tis found in our troubles, 'tis mixed with our pleasures, 'Tis laid up above with our heavenly treasures; 'Tis whispered in heaven, and 'tis muttered in hell, And it findeth a place in each sybilline spell; In Paradise nestled, 'mid Eden's fair flowers, It has sported with Eve in rose-perfumed bowers; 'Tis muttered in curses, yet breathed in our prayers; From the path of our duty it tempts us in snares. Deep, deep in our hearts you will find it engraved; Though in misery sunk, yet from sin it is saved. 'Tis found in the stream that flows on to the ocean; Though in bustle forever, 'tis ne'er in commotion. 'Tis wafted afar o'er the land in each breath; In the grave 'tis decaying-you'll find it in death. It is floating away on the broad stream of time, Yet it findeth a place in eternity's clime. In the legends of nations it holdeth a place; There's no charm without it to the beautiful face. In thunder you'll hear it, if closely you listen; In moonbeam and sunbeam forever 'twill glisten. In the dew-drop it sparkles; 'tis found in the forest; It whispers in peace when our need is the sorest. What am I?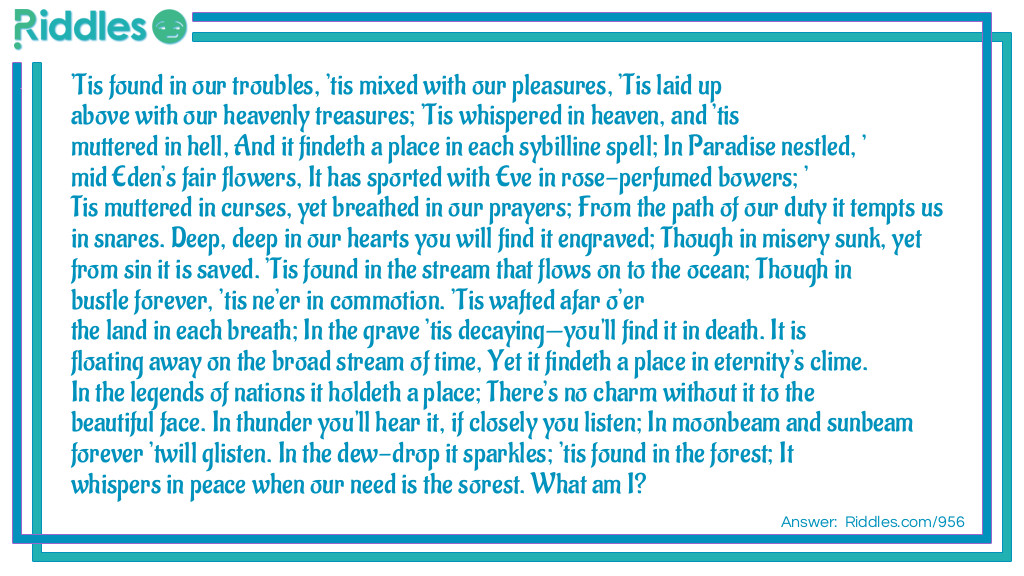 Answer: Elliptical—a-lip-tickle.
What is the shape of a kiss?
Did you hear about the soilder who bought a camouflage sleeping bag?
There is a house. One enters it blind and comes out seeing. What is it?