My first is a negative greatly in use, By which people begin when they mean to refuse; My second is Fashion, or so called in France, But, like other whims, is the servant of chance. An article always in use is my whole, With texture and form under fashion's control; But, alas! not a thing can it see which goes by, Although many have four sights, and all have one eye. What am I?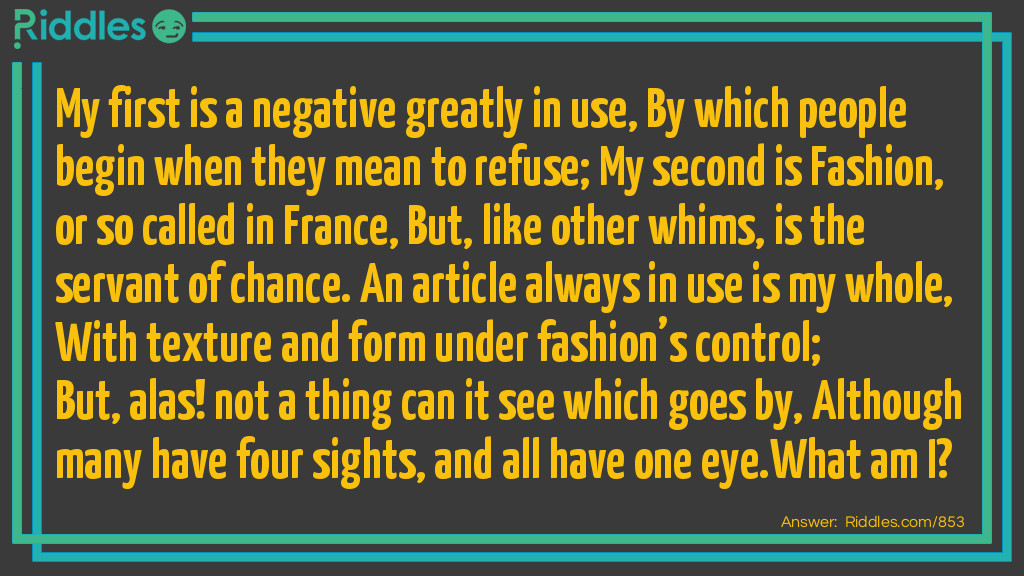 Answer: 100 miles (60+40)
A nonstop train leaves Moscow for Leningrad at 60 mph. Another nonstop train leaves Leningrad for Moscow at 40 mph. How far apart are the trains 1 hour before they pass each other?
Answer: He was wearing his robe.
How did the court know the judge was ready for bed?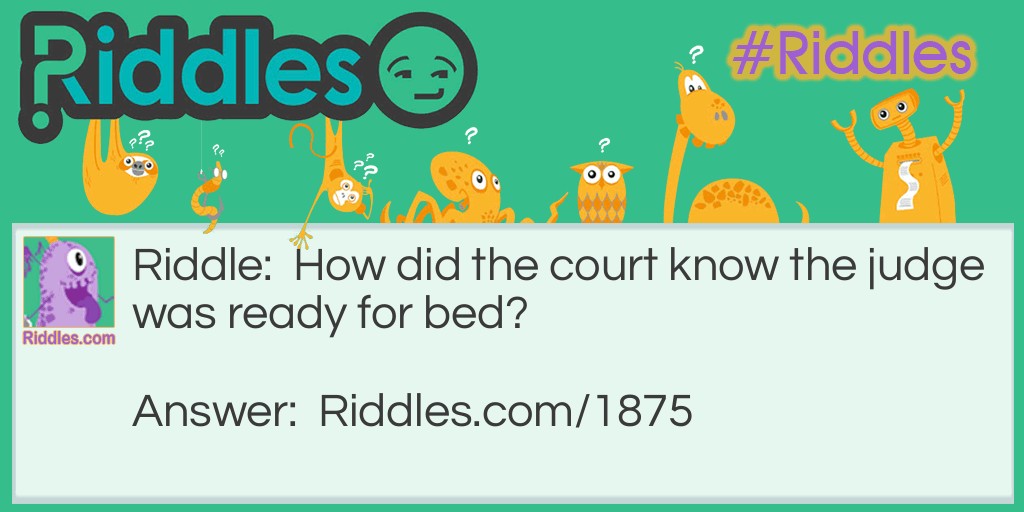 Answer: A smoothing iron.
A ship that puts a road in order, What is it?
Of no use to one Yet absolute bliss to two. The small boy gets it for nothing. The young man has to lie for it. The old man has to buy it. The baby's right, The lover's privilege, The hypocrite's mask. To the young girl, faith; To the married woman, hope; To the old maid, charity. What am I?
Long and slinky like a trout, never sings till its guts come out. What is it?
My first is found on the ocean wave, In the spring, the pit, and the mine; My second below earth's surface you have, Where seldom the sun can shine. My whole your dinner-table must grace, And seldom fails to obtain a place. What am I?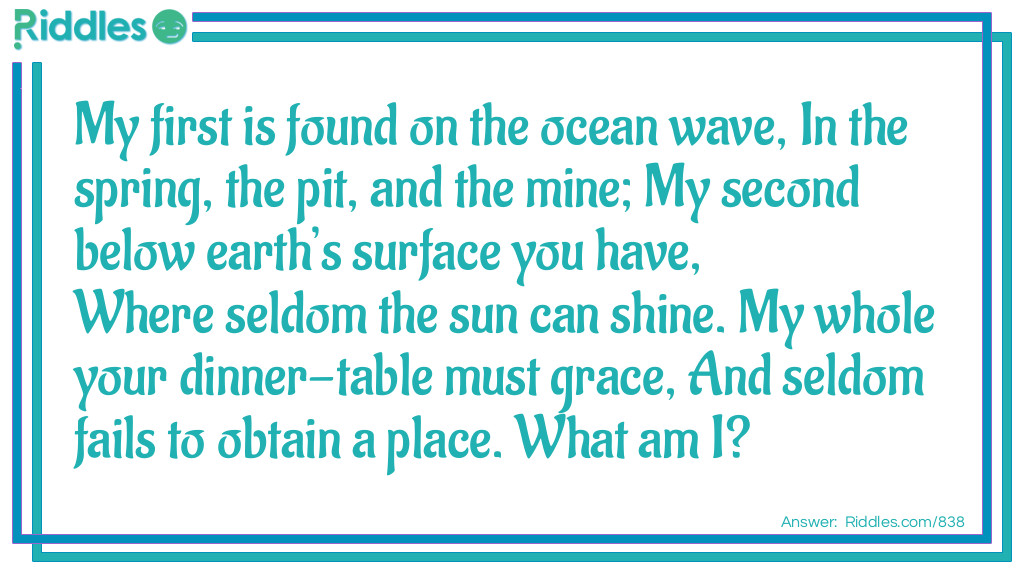 Answer: The four jolly men are members of an orchestra hired to play at a dance.
Four jolly men sat down to play, And played all night till break of day. They played for cash and not for fun, With a separate score for every one. When it came time to square accounts, they all had made quite fair amounts. Now, not one has lost and all have gained - Tell me now, this can you explain?
Where do Turkeys go to dance?
Answer: Because it pierces hearts.
Why is a bullet like a tender glance?