My first is appropriate, my second 'tis nine to one if you guess it. My whole elevates the sole above the earth. What am I?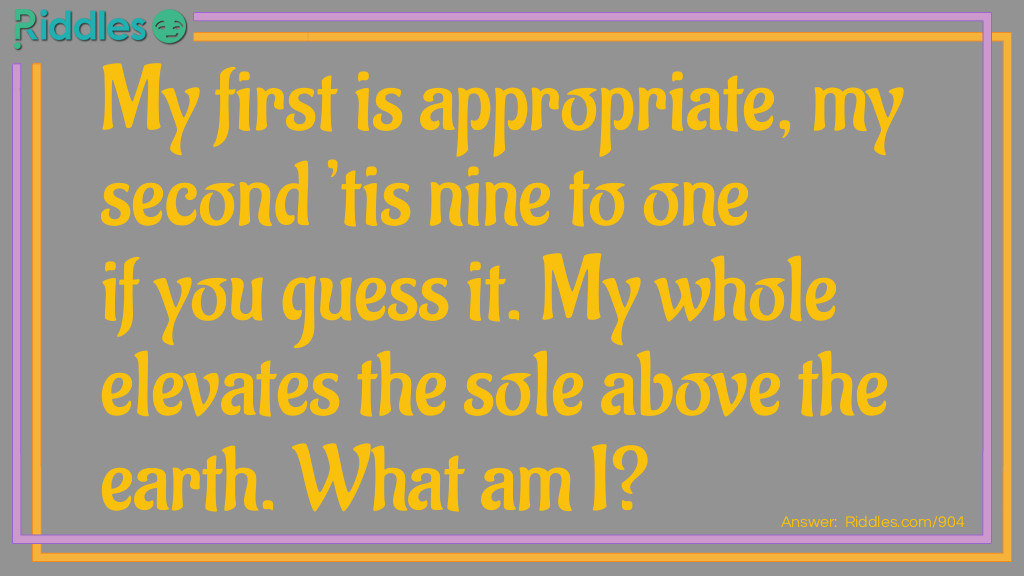 What is that which has many leaves, but no stem?
Answer: Because it makes ire fire.
Why is the letter F like an incendiary?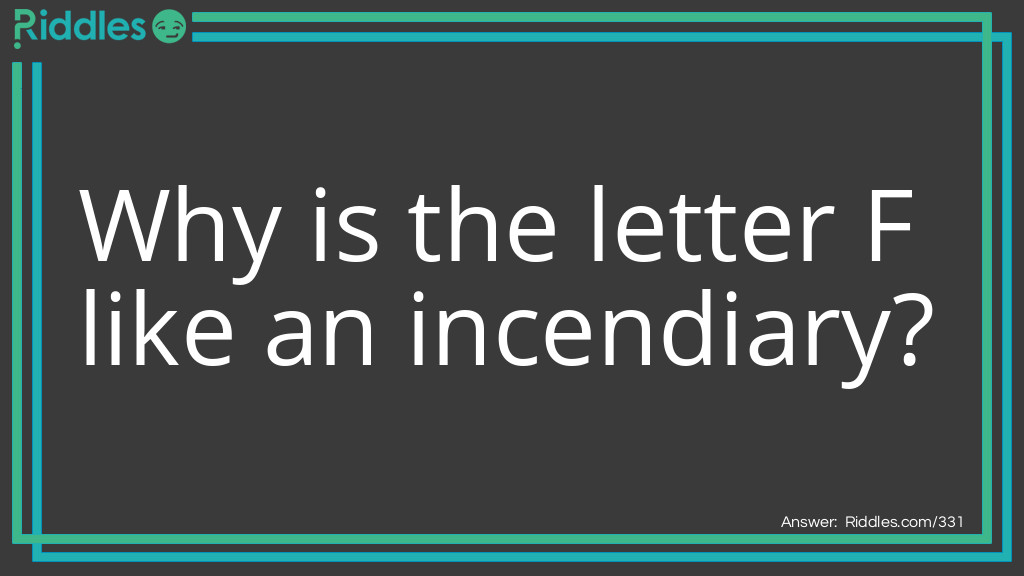 Answer: Because they are often toasted.
Why are beautiful women like bread?
Answer: Because it is far fetched and full of nonsense.
Why is a conundrum like a monkey?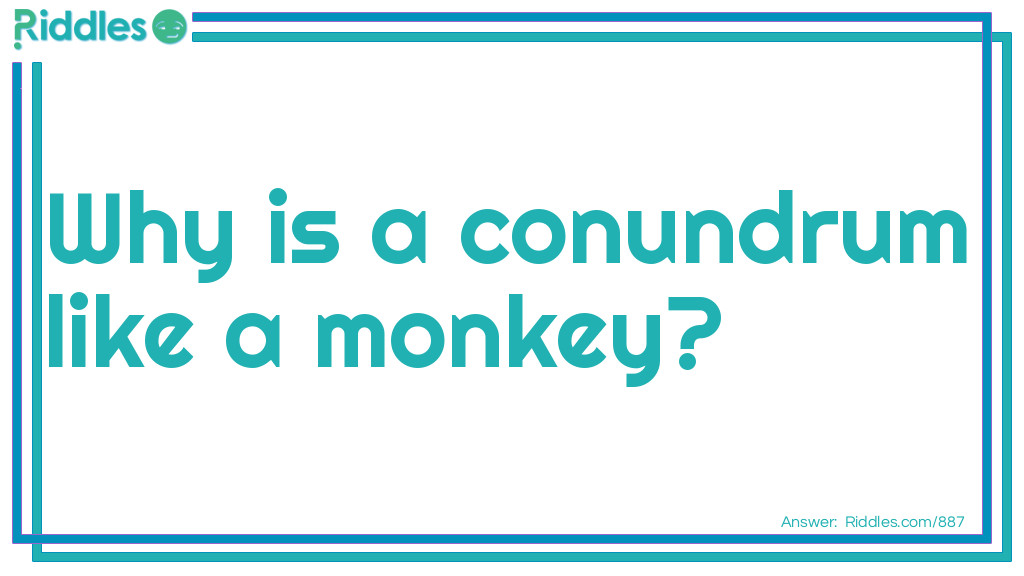 What goes in the water red, and comes out black?
Answer: Because he is surrounded with dues (dews).
Why is a man in debt like a misty morning?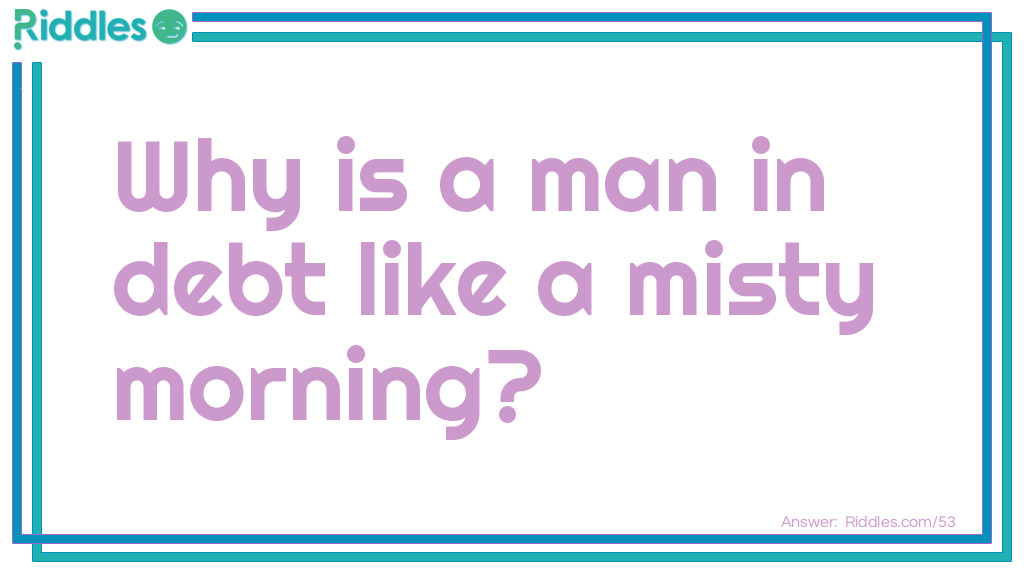 A harvest sown and reaped on the same day In an unplowed field, Which increases without growing, Remains whole though it is eaten Within and without, Is useless and yet The staple of nations. What is it?
Answer: The figure eight.
My head and tail both equal are, My middle slender as a bee. Whether I stand on head or heel Is quite the same to you or me. But if my head should be cut off, The matter's true, though passing strange Directly I to nothing change. What Am I?
Ripped from my mother's womb, Beaten and burned, I become a blood-thirsty slayer. What am I?