Answer: I'm your imagination.
I soar without wings, I see without eyes. I've traveled the universe to and fro. I've conquered the world, yet I've never been anywhere but home. Who am I?
My first four letters describe all living things. My last five letters are another word for knight. My job is to save you, and I'm a fan of water. Who am I?
I can sneak up on you or be right in front of you without you knowing. But when I reveal myself you will never be the same. Who am I?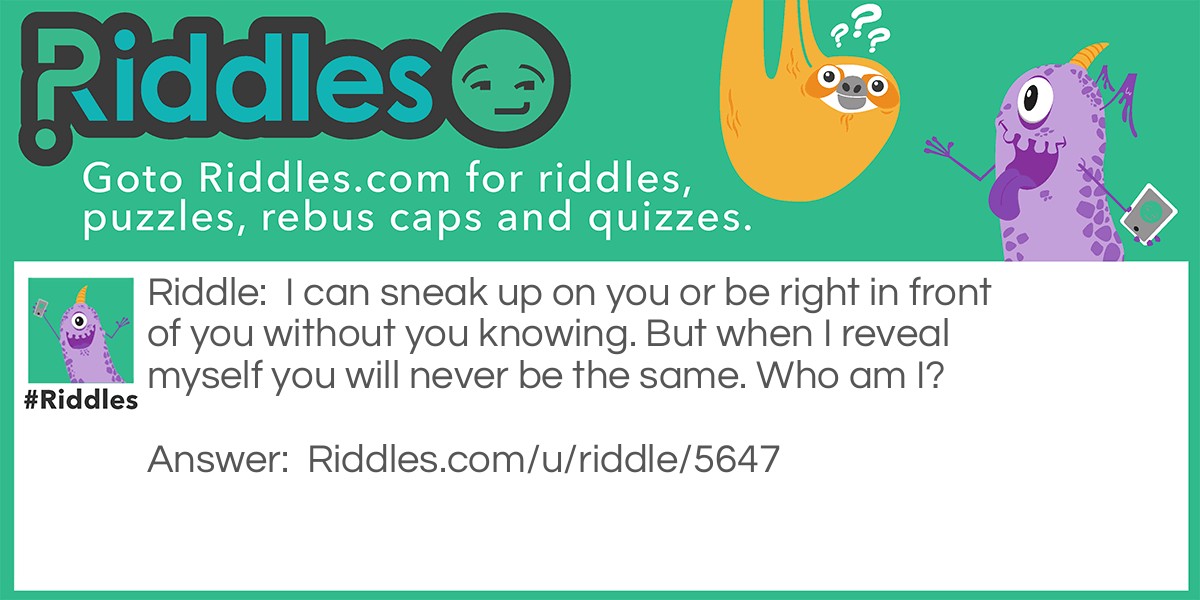 I drink red juice, go drunk, gain weight, fly to the sky then die. Who am I?
Answer: Christopher Columbus - when he found the Americas.
When I left, I didn't know where I was going; when I got there, I didn't know where I was; when I returned, I didn't know where I had been. Who was I?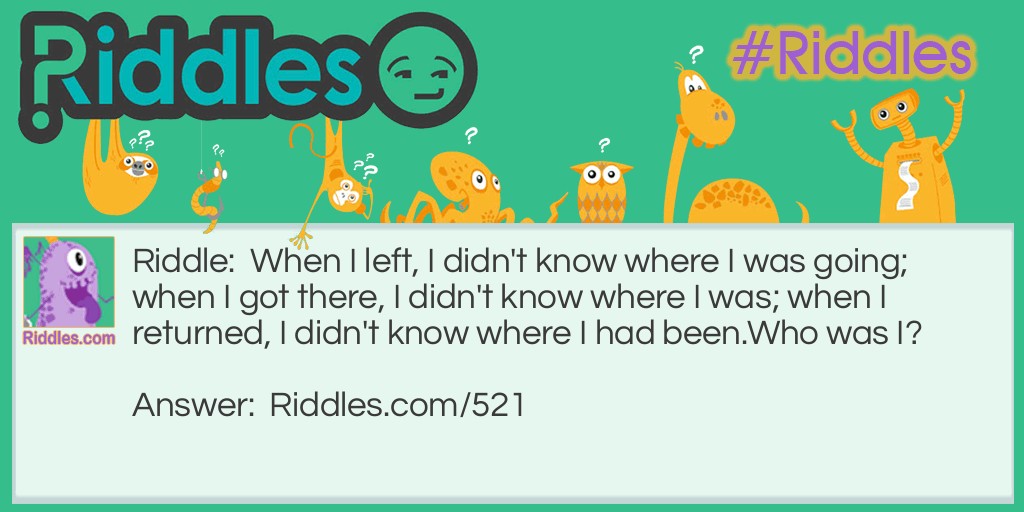 Some people like me some people don't. I can be good, but bad sometimes too. Who am I?
I am everywhere yet not seen; I was dead yet I'm alive; a Son to a man who is dead yet a Son to One Who's forever alive; suffered, not for myself but for others. I have disproved many beliefs and many laws. Who am I?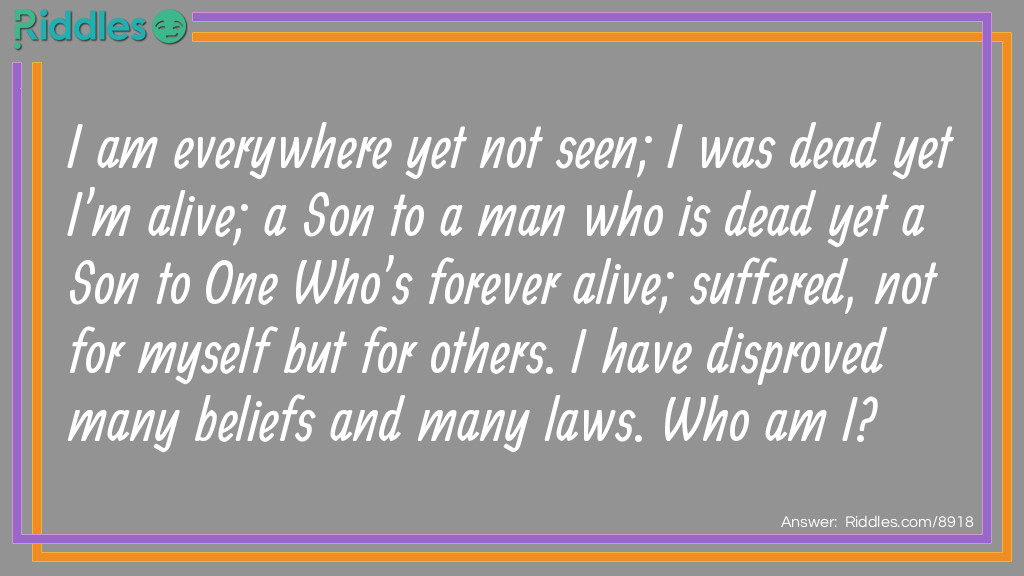 I am the black child of a white father, a wingless bird, flying even to the clouds of heaven. I give birth to tears of mourning in pupils that meet me, even though there is no cause for grief, and at once on my birth, I am dissolved into air. Who am I?
I am who I am, and that's without thought, my mind knows more while my heart knows a lot. Who am I?
You need me to see me, I can be quite pretty; I come in different shades, But no shapes or sizes; What am I?