I can't be bought, but I can be stolen with a glance. I'm worthless to one, but priceless to two. What am I?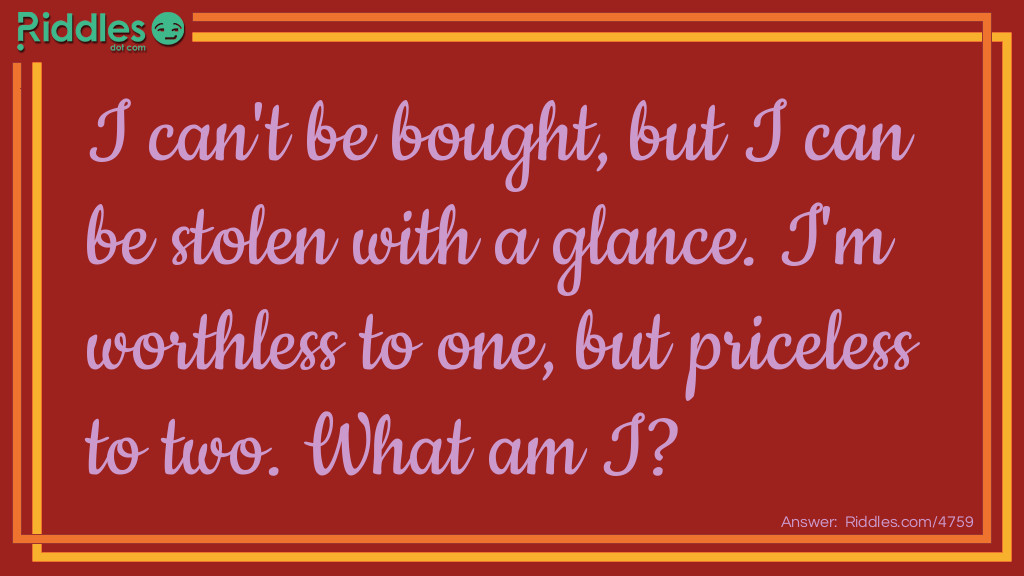 I'm white, and used for cutting and grinding. When I'm damaged, humans usually remove me or fill me. For most animals I am a useful tool. What am I?
You use a knife to slice my head and weep beside me when I am dead. What am I?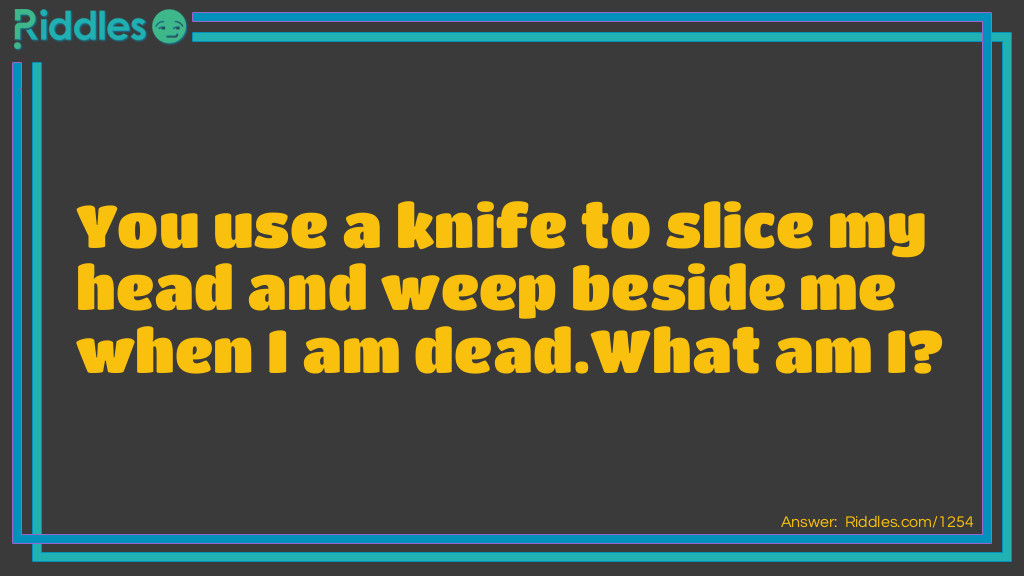 If you drop me, I'm sure to crack. Give me a smile, and I'll always smile back. What am I?
Until I am measured I am not known, Yet how you miss me when I have flown. What Am I?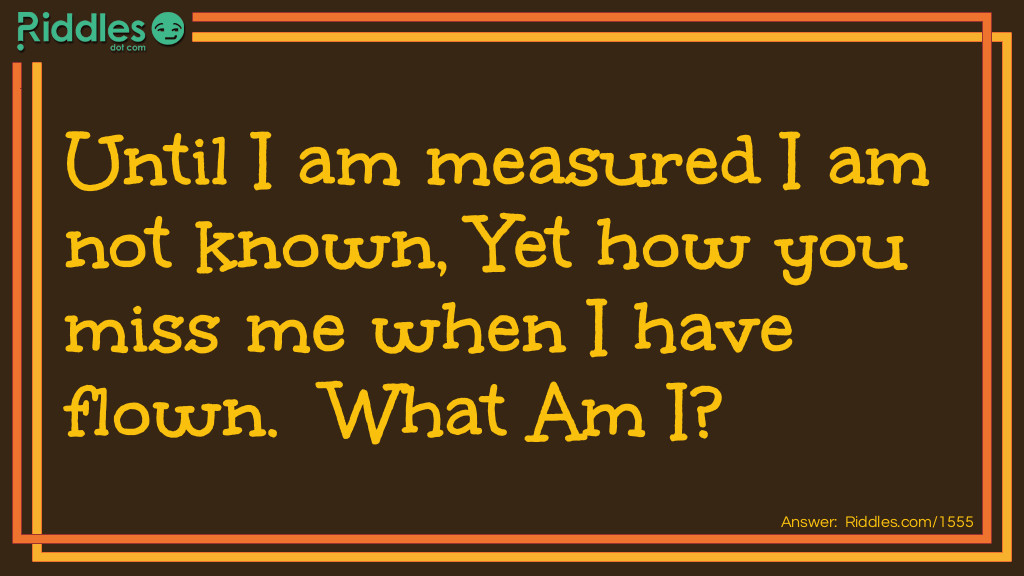 Four fingers and a thumb, Yet flesh and blood, I have none. What am I?
I have a thousand needles but I do not sew. What am I?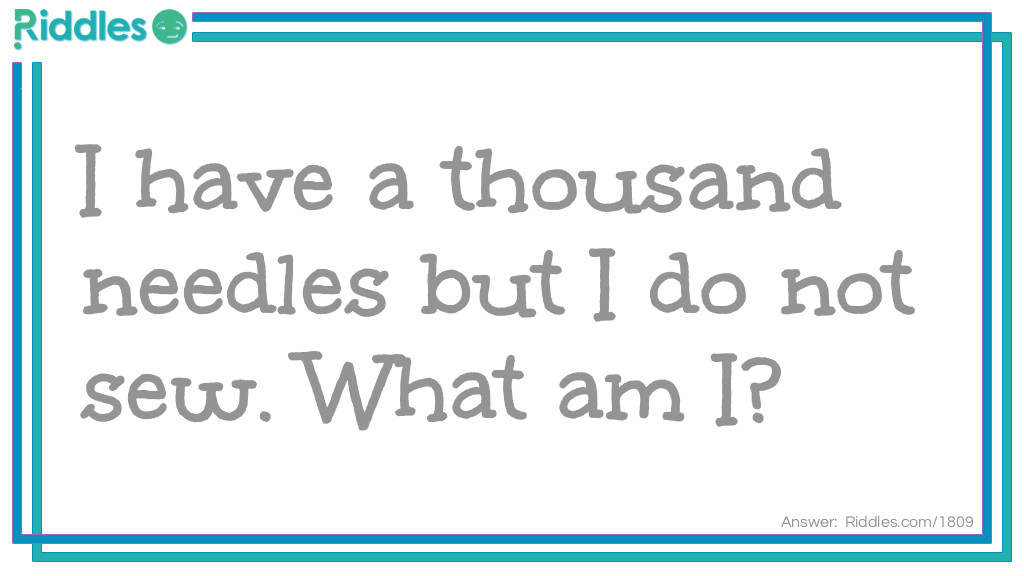 You answer me, although I never ask you questions. What am I?
I run all around the pasture but never move. What am I?
I reach for the sky, but clutch to the ground; sometimes I leave, but I am always around. What am I?