I can be cracked, I can be made. I can be told, I can be played. What am I?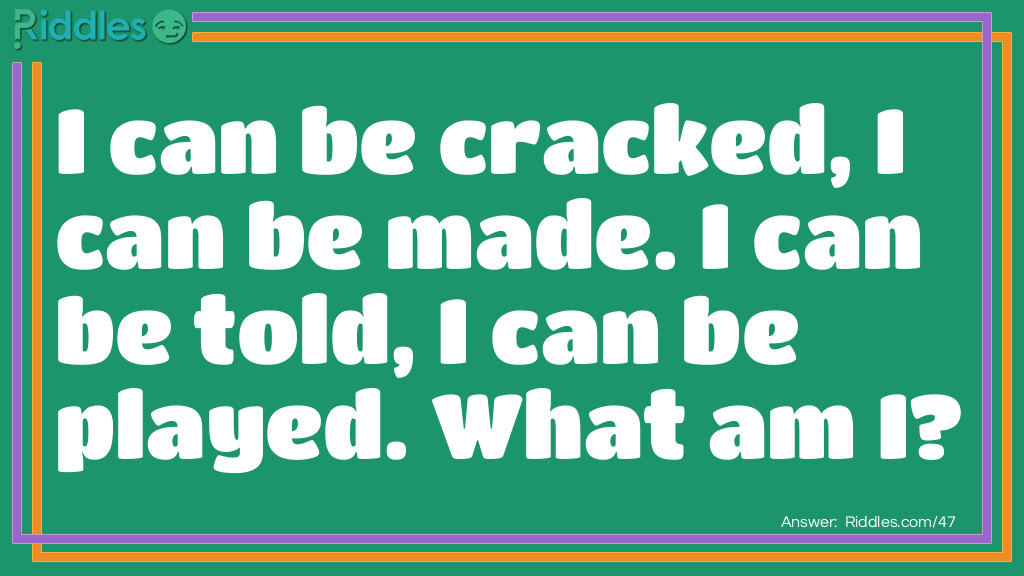 Answer: The letter E. End, timE, spacE, Every placE
I am the beginning of the end, and the end of time and space. I am essential to creation, and I surround every place. What am I?
I have no feet, no hands, no wings, but I climb to the sky. What am I?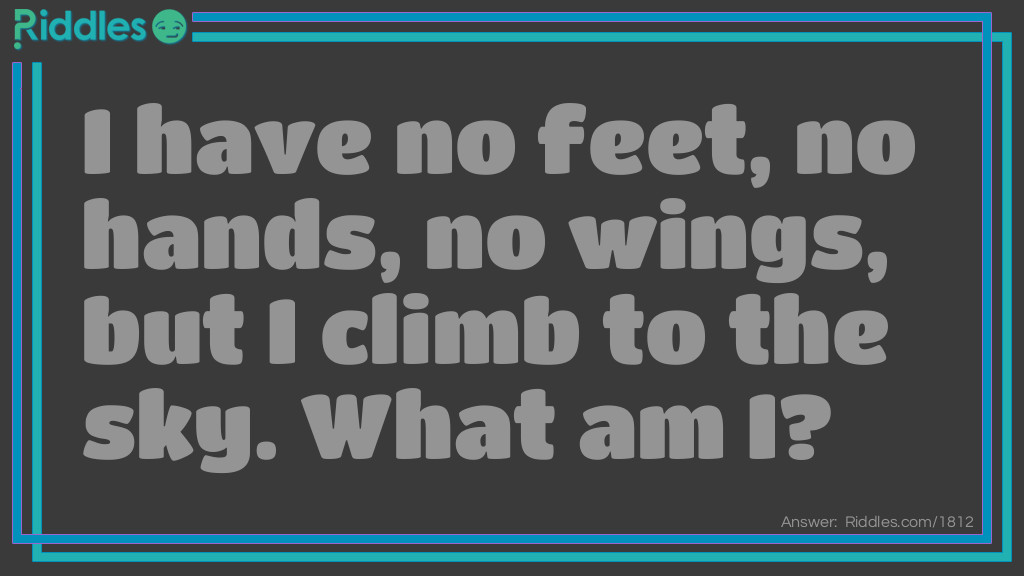 Look in my face, I am somebody; Look in my back, I am nobody. What am I?
Answer: A chick in an egg.
I have a little house in which I live all alone. It has no doors or windows, and if I want to go out I must break through the wall. What am I?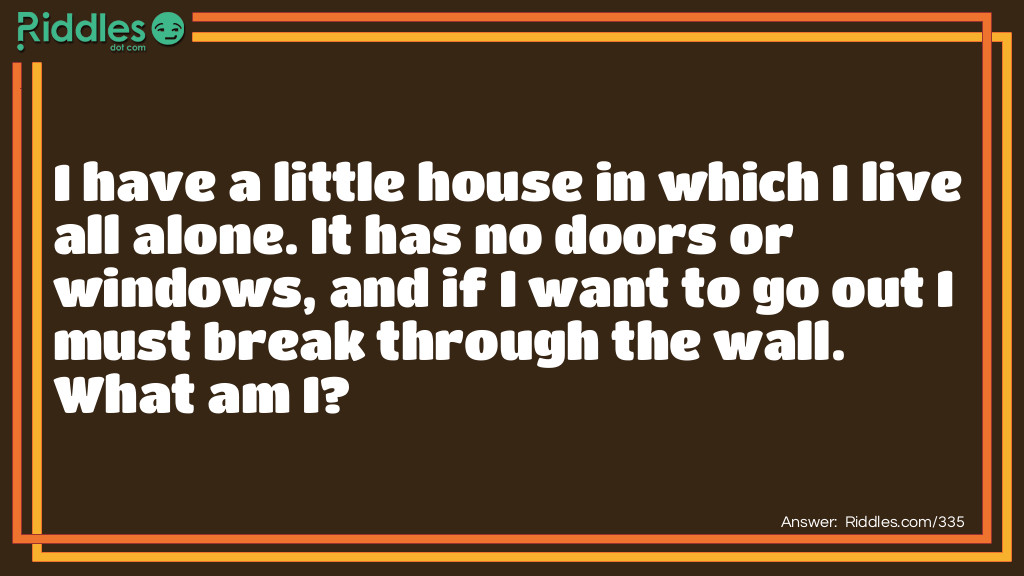 I'm as small as an ant, as big as a whale. I'll approach like a breeze but can come like a gale. By some, I get hit, but all have shown fear. I'll dance to the music, though I can't hear. Of names, I have many, of names I have one. I'm as slow as a snail, but from me, you can't run.
I am a word of six; my first three letters refer to an automobile; my last three letters refer to a household animal; my first four letters is a fish; my whole is found in your room. What am I?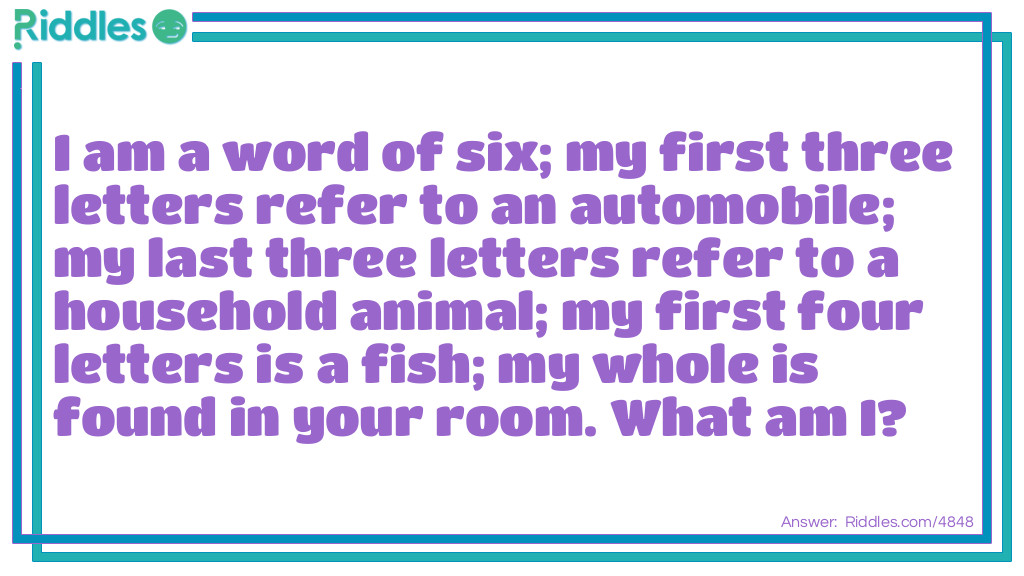 Answer: Candle or Pencil.
I'm tall when I'm young and I'm short when I'm old. What am I?
Answer: It is a watermelon. Explanation: The skin of the watermelon is green (green house), the watermelon rind is white (white house), the watermelon flesh is red (red house), and the watermelon seeds located in the red flesh are the babies.
There is a green house. Inside the green house, there is a white house Inside the white house there is a red house. Inside the red house, there are lots of babies. What is it?
You can touch me, You can break me, You should win me if you want to be mine.