Answer
: A bat.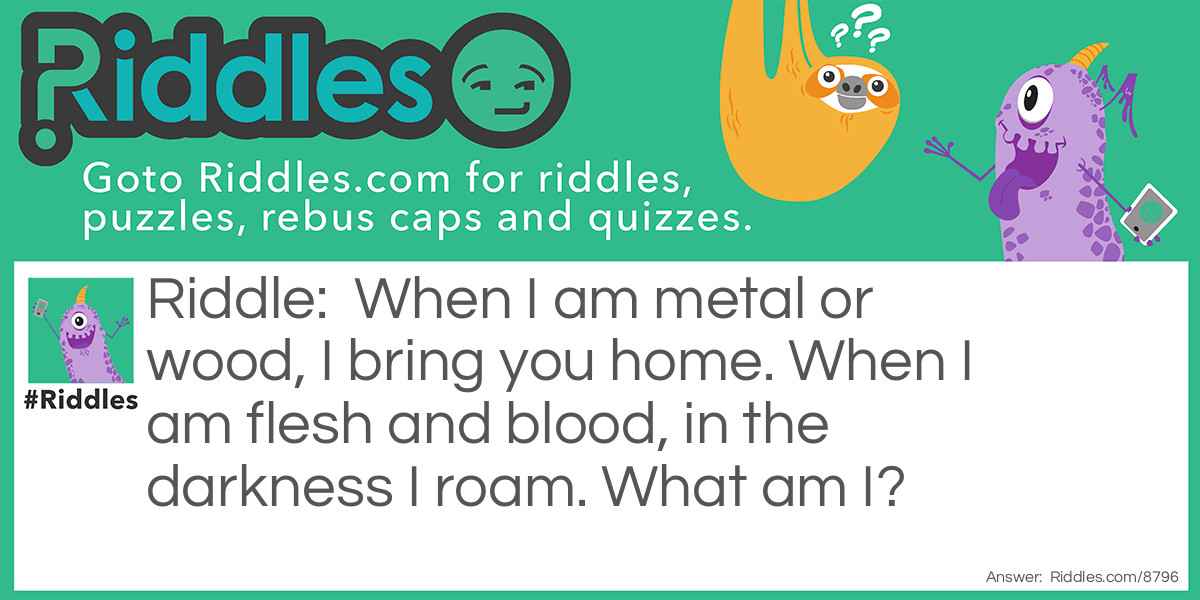 When I am metal or wood, I bring you home. When I am flesh and blood, in the darkness I roam. What am I?
Answer
: The car door.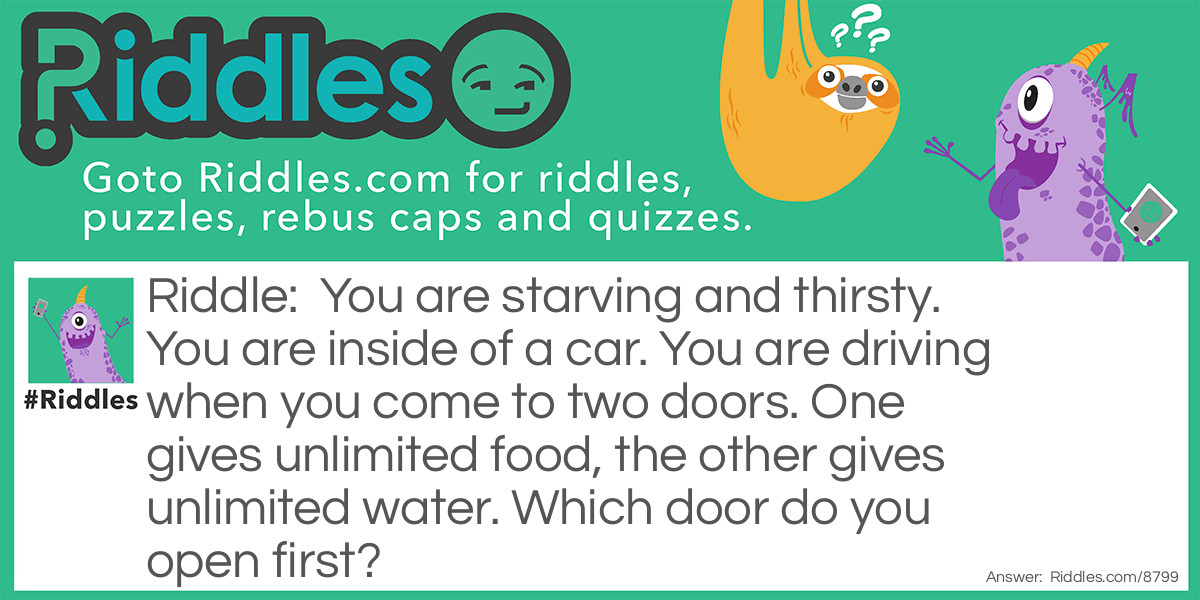 You are starving and thirsty. You are inside of a car. You are driving when you come to two doors. One gives unlimited food, the other gives unlimited water. Which door do you open first?
Answer
: Carridor.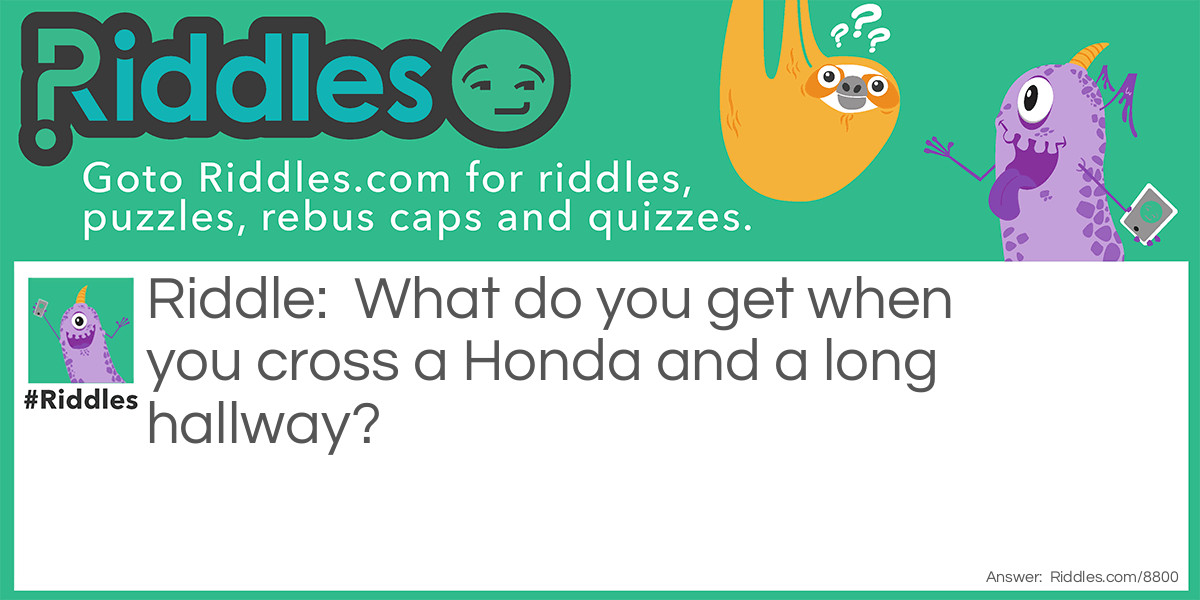 What do you get when you cross a Honda and a long hallway?