Answer
: It is not aloud (allowed).
Private earing (privateering) is unlawful.
What two reasons why whispering in company is not proper?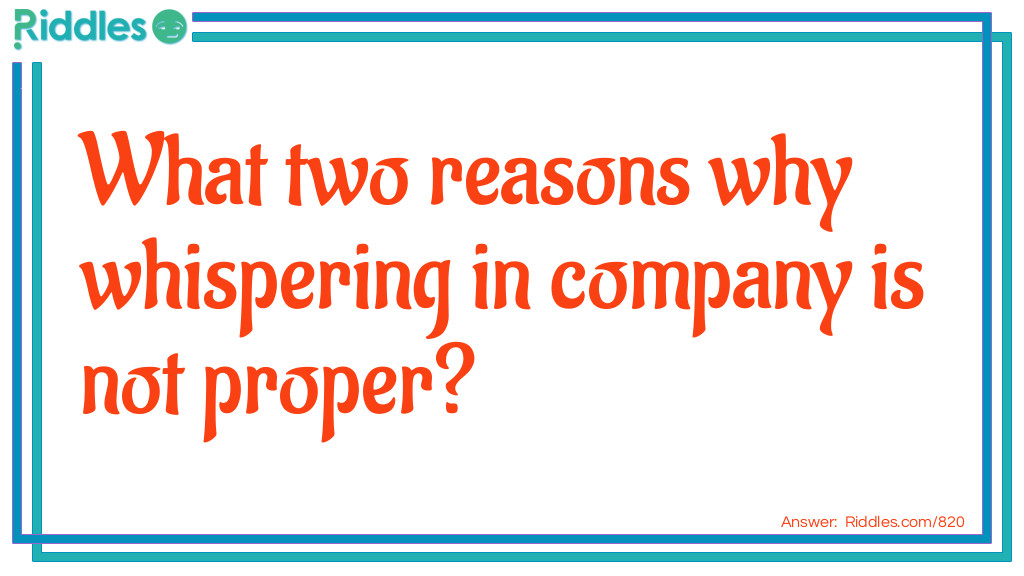 Answer: Because of the sand which is (sandwiches) under your feet.
Why is there no danger of starving in a desert?
Answer: One is hard up, while the other is soft down.
What's the difference between a penniless man and a feather bed?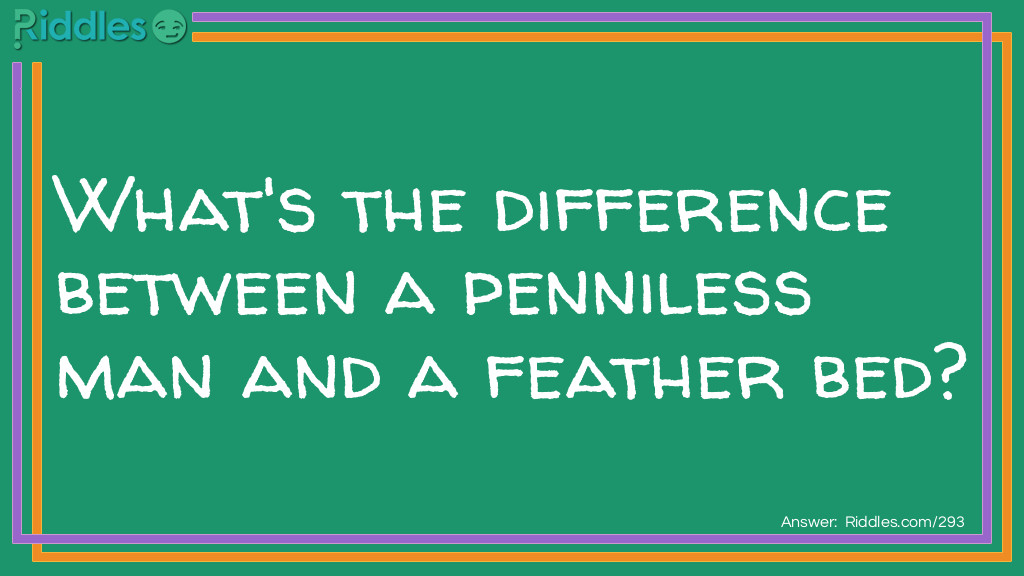 Answer: When it is a cutter.
When is a boat like a knife?
What biblical name is there which expresses a father calling his son by name, and his son replying?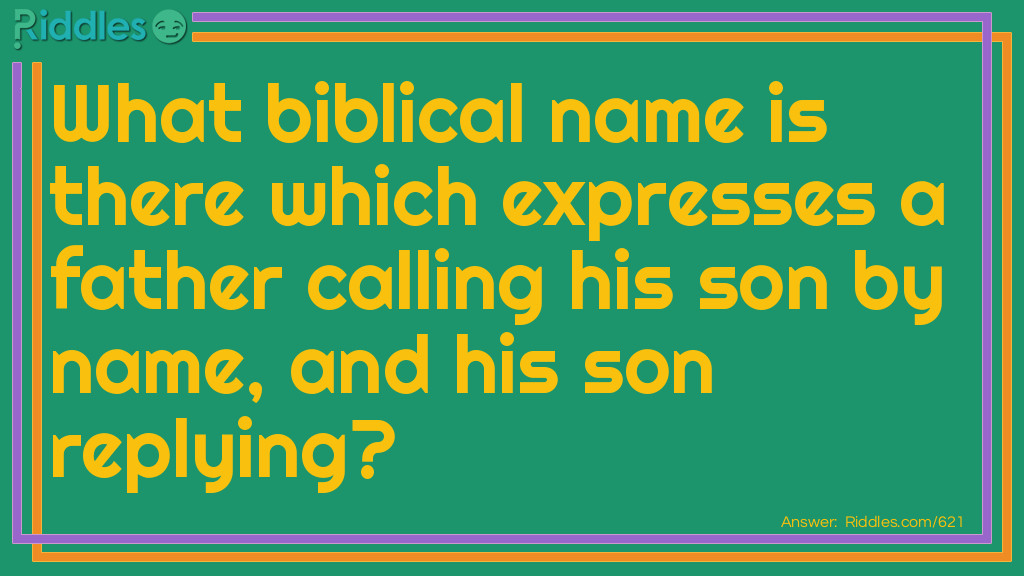 We are five little objects of an everyday sort. You will find us all in a tennis court. What are we?
What river in Bavaria answers the question, Who is there?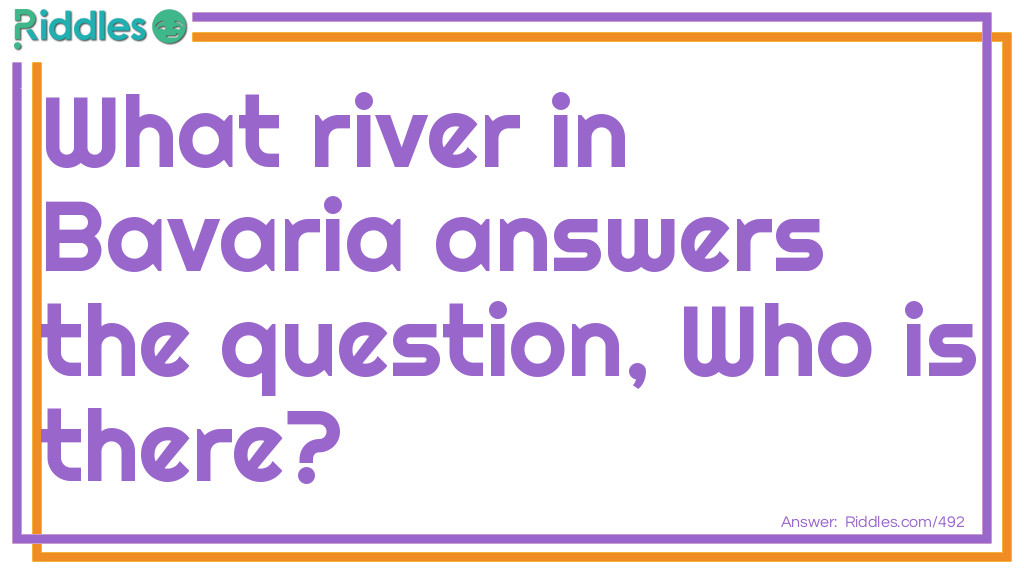 Answer: If he was born before 1783, then Massachusetts would still be a British colony.
How is it that a person born in Massachusetts, whose parents were both born in Massachusetts, is not born a U.S. Citizen?
Answer: Stove, fire, and smoke.
I give you a group of three. One is sitting down, and will never get up. The second eats as much as is given to him, yet is always hungry. The third goes away and never returns. What are the three things?
You do not want to have it, But when you do have it, You do not want to lose it. What is it?