Answer: Because he has nothing to boot.
Why is a man with wooden legs like one who has an even bargain?
What kin is that child to it's father who is not it's father's own son?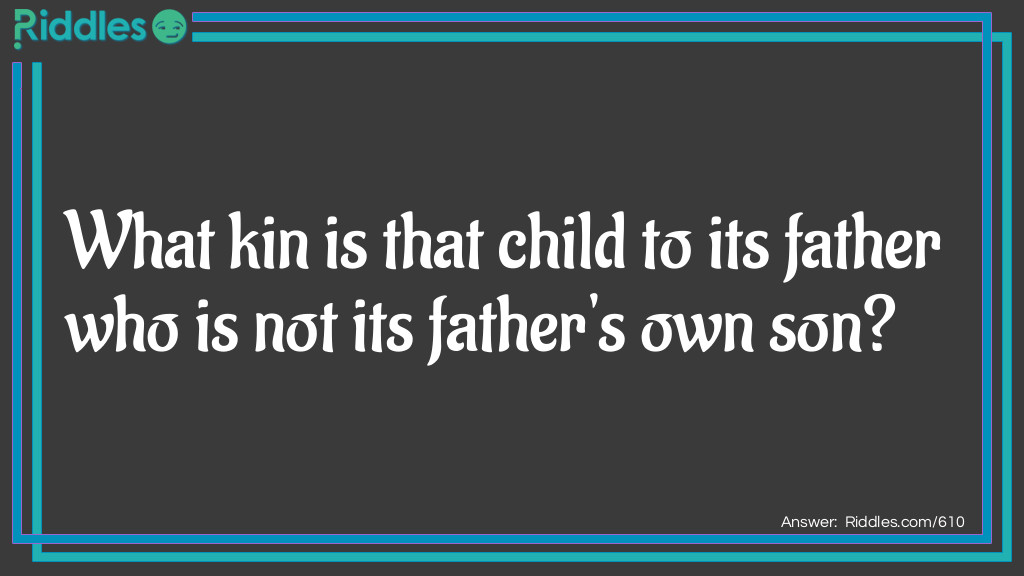 I know what my job is, The point has been made. You say I have a big head, And you're right, I'm afraid. Put me in my place, And then leave me alone. What I need most, Is someone to drive me home. What am I?
Answer: A riddler. ( or riddle )
With potent, flowery words speak I, Of something common, vulgar, dry; I weave webs of pedantic prose, In effort to befuddle those, Who think I while time away, In lofty things, above all-day The common kind that lingers where Monadic beings live and fare; Practical I may not be, But life, it seems, is full of me! What am I?
Hold the tail, While I fish for you. What am I?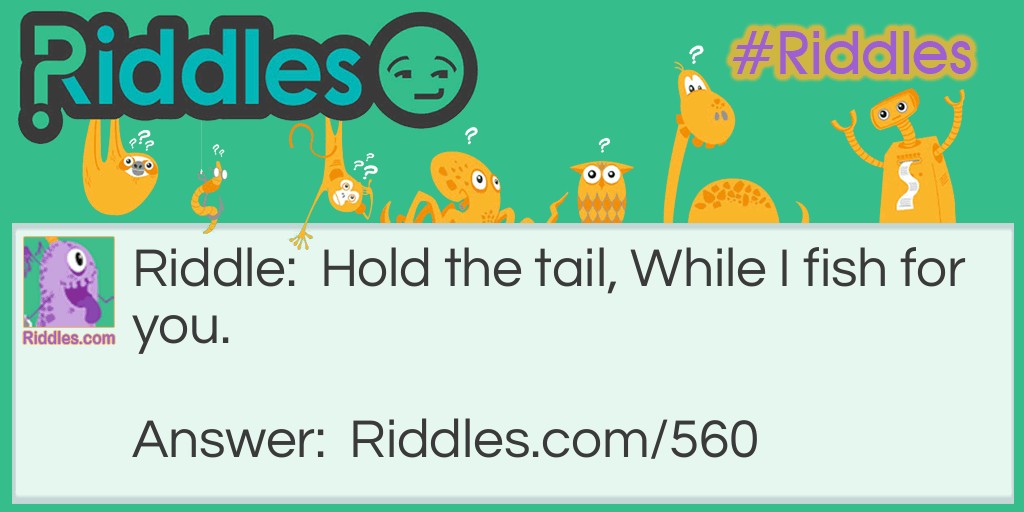 Answer: Forty-eight feet.
The head of a whale is six feet long; his tail is as long as his head and half his body, and his body is half of his whole length. How long is the whale?
Answer: It matures by falling dew.
Why is a rose-bud like a promissory note?
Answer: Because it is not currant (current).
Why is a gooseberry pie like counterfeit money?
Round as an apple, Deep as a cup, All the King's horses Can't pull it up. What is it?
Black within, red without, with four courners, round about. What is it?