Answer
: A toothbrush. Come on.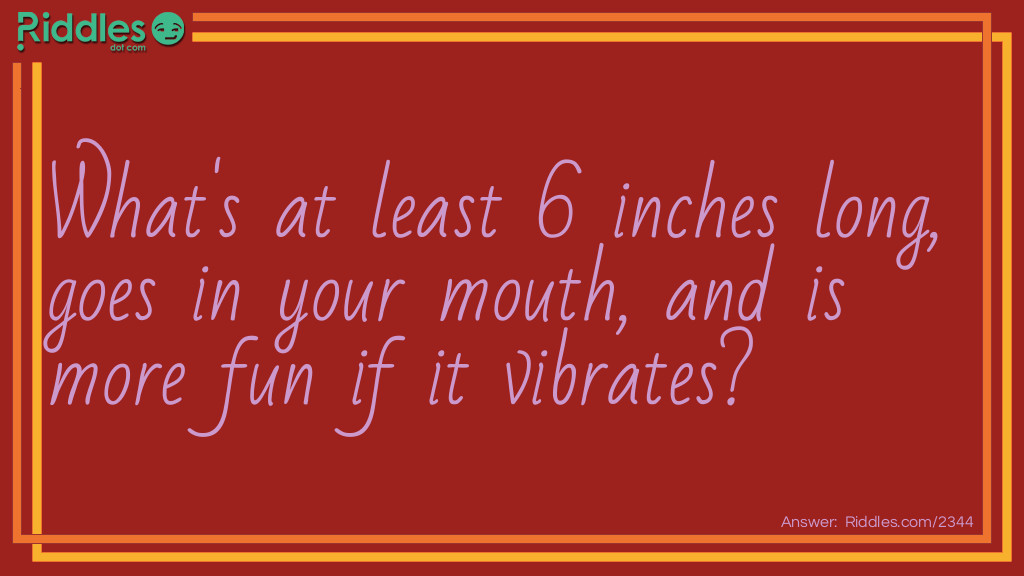 What's at least 6 inches long, goes in your mouth, and is more fun if it vibrates?
Answer
: Chewing gum.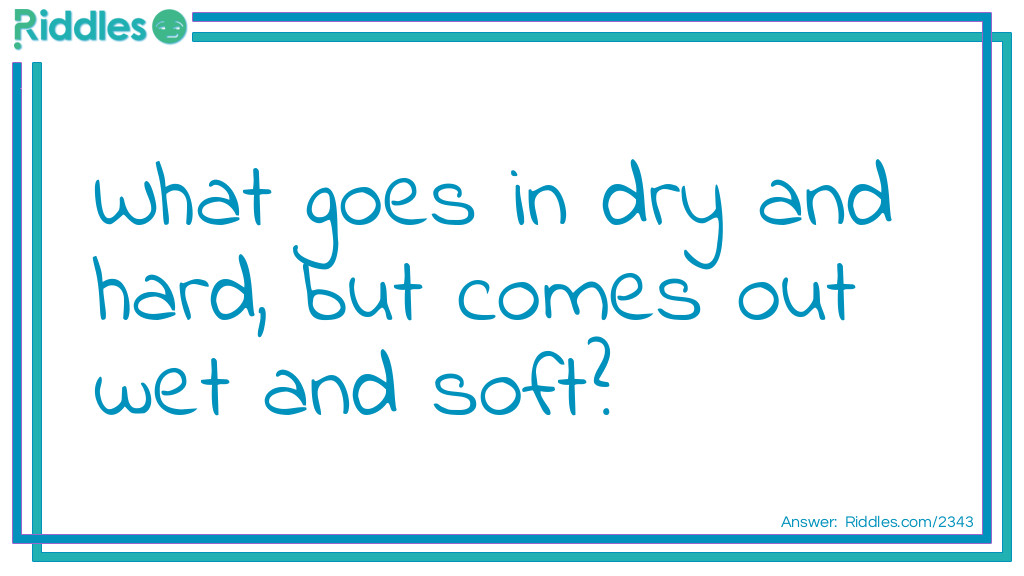 What goes in dry and hard, but comes out wet and soft?
Answer
: A cucumber!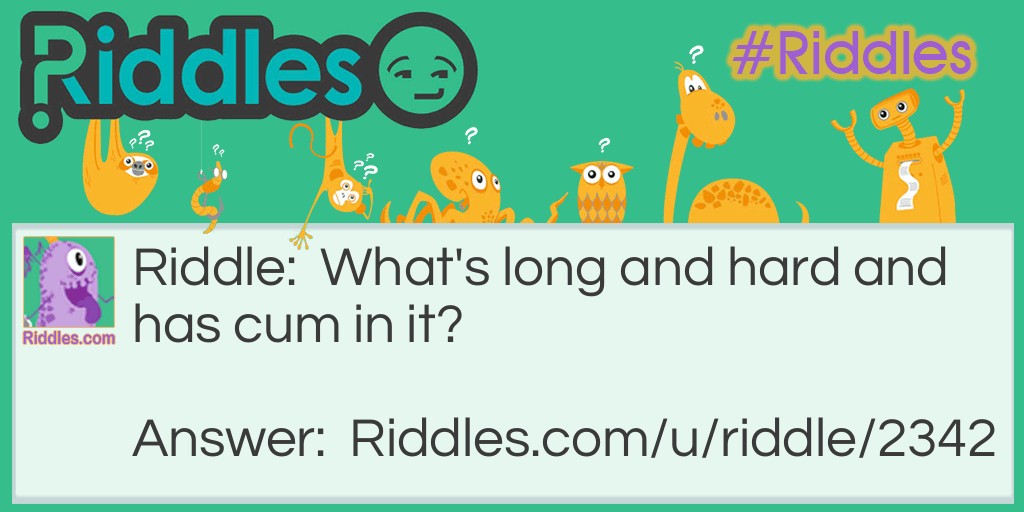 What's long and hard and has cum in it?