Answer
: Danger.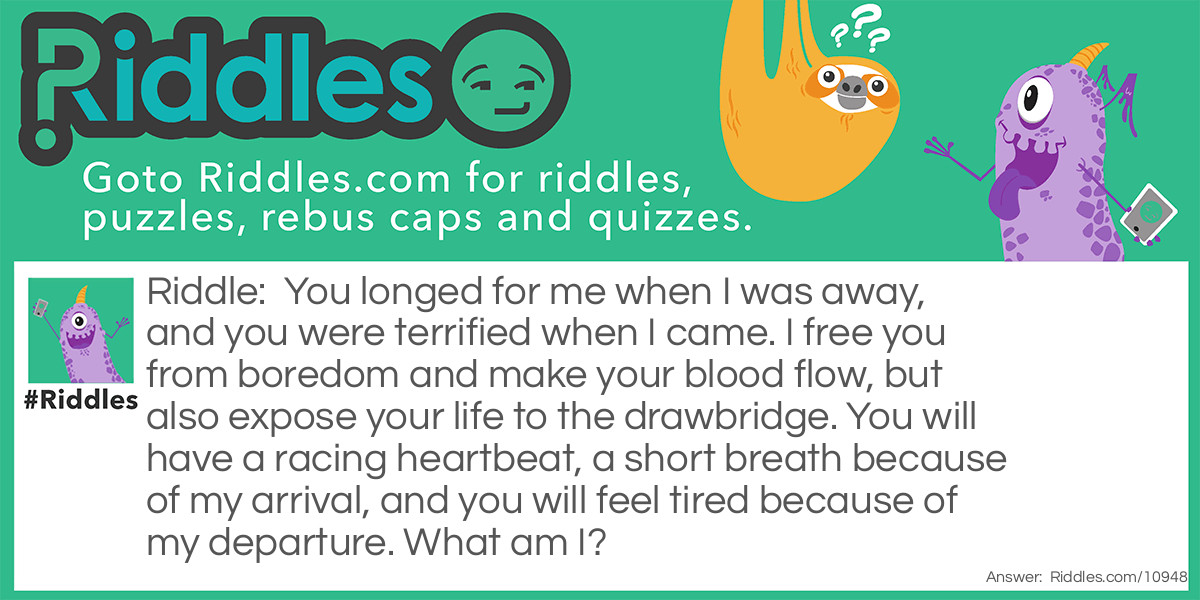 You longed for me when I was away, and you were terrified when I came. I free you from boredom and make your blood flow, but also expose your life to the drawbridge. You will have a racing heartbeat, a short breath because of my arrival, and you will feel tired because of my departure. What am I?
Answer
: Freedom.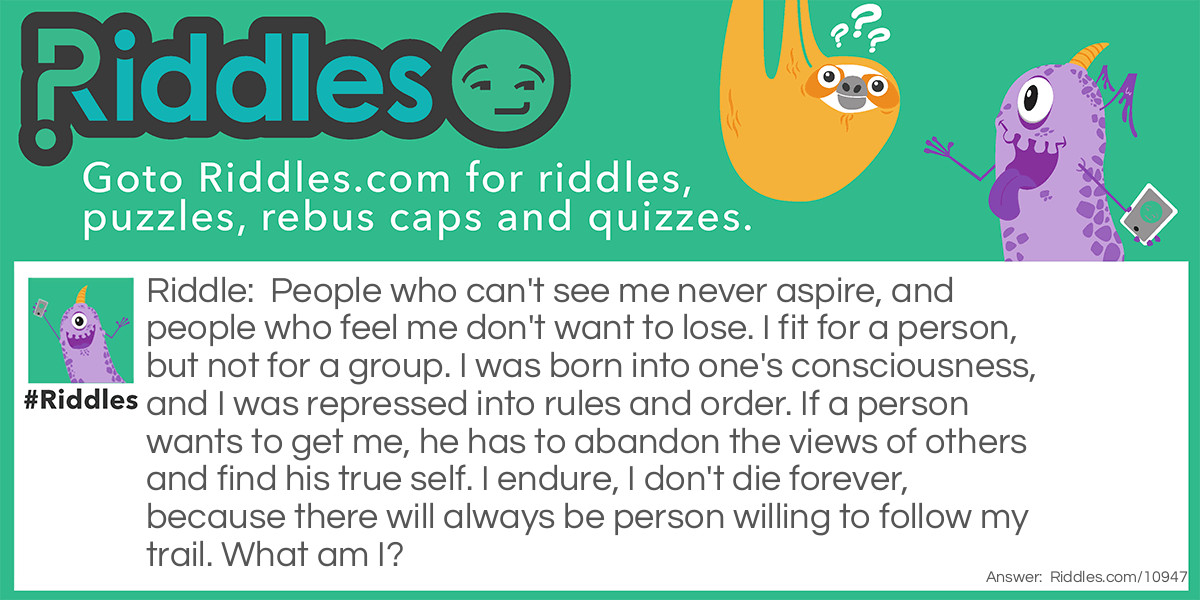 People who can't see me never aspire, and people who feel me don't want to lose. I fit for a person, but not for a group. I was born into one's consciousness, and I was repressed into rules and order. If a person wants to get me, he has to abandon the views of others and find his true self. I endure, I don't die forever, because there will always be person willing to follow my trail. What am I?
difficult
to break me from the outside, but I'll break as long as you touch from the inside. What am I?
Answer
: Trust.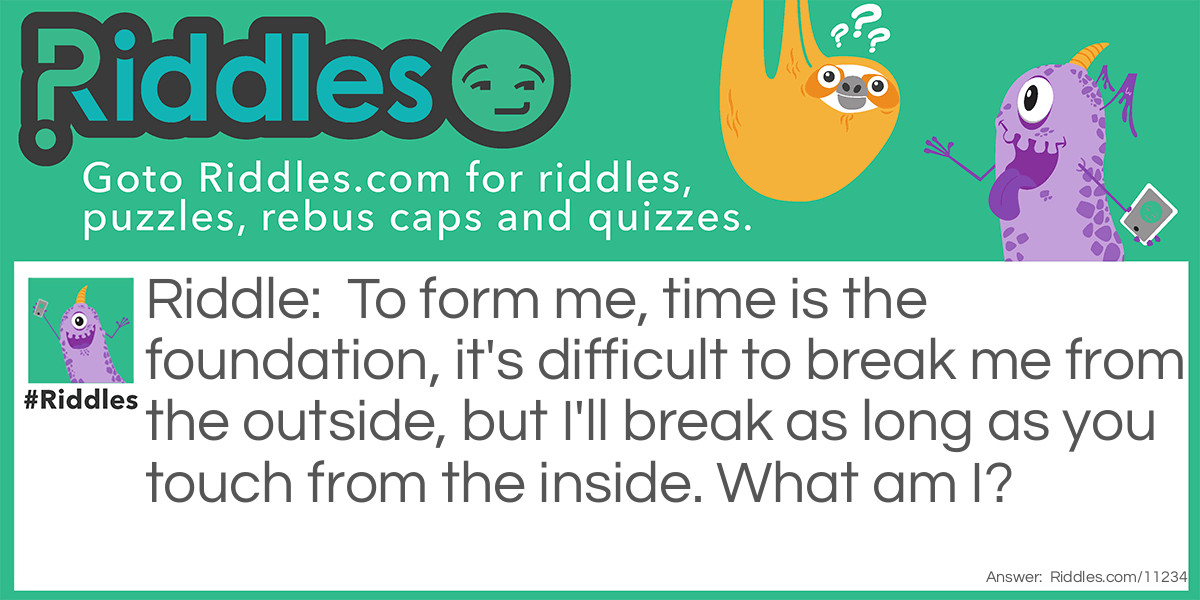 To form me, time is the foundation, it's
Answer
: Darkness.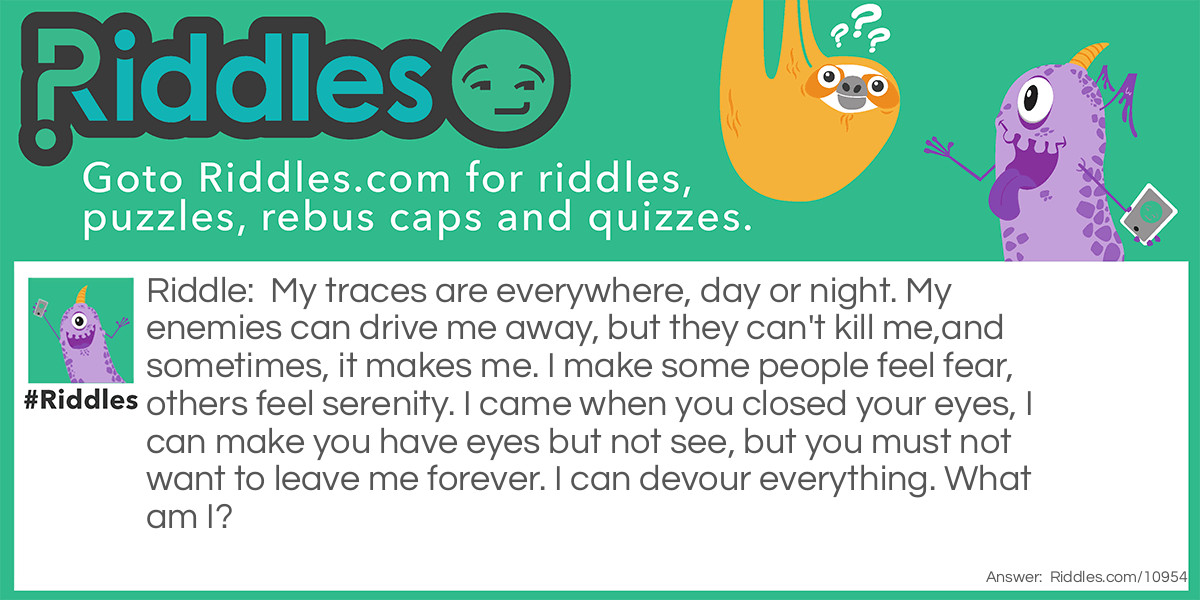 My traces are everywhere, day or night. My enemies can drive me away, but they can't kill me,and sometimes, it makes me. I make some people feel fear, others feel serenity. I came when you closed your eyes, I can make you have eyes but not see, but you must not want to leave me forever. I can devour everything. What am I?
Answer
: I'm bored.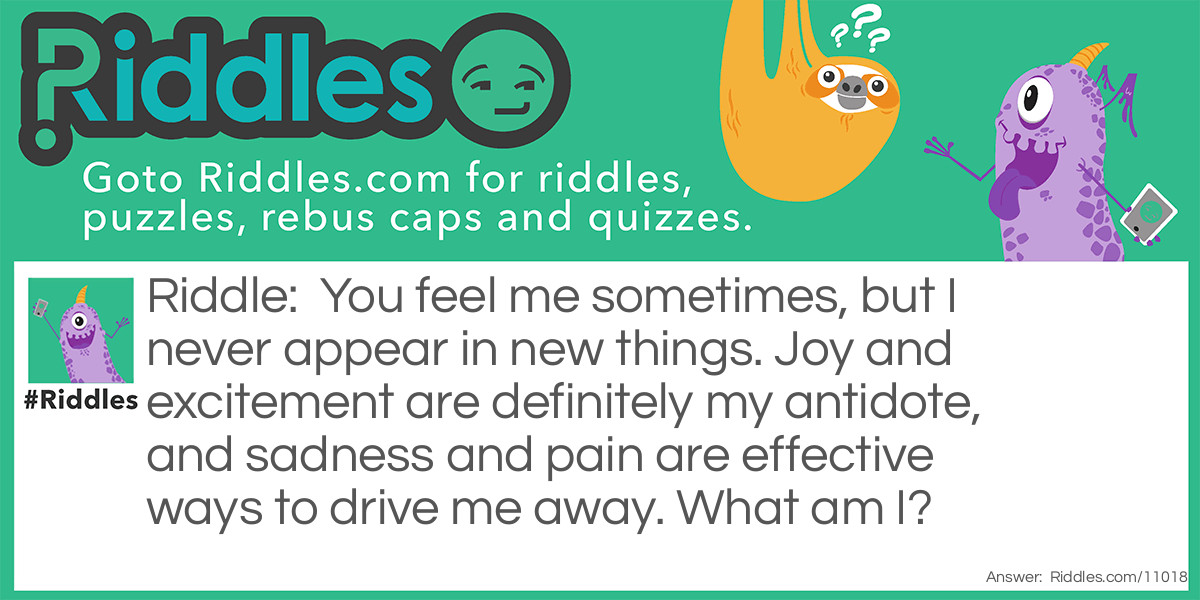 You feel me sometimes, but I never appear in new things. Joy and excitement are definitely my antidote, and sadness and pain are effective ways to drive me away. What am I?
Answer
: Death.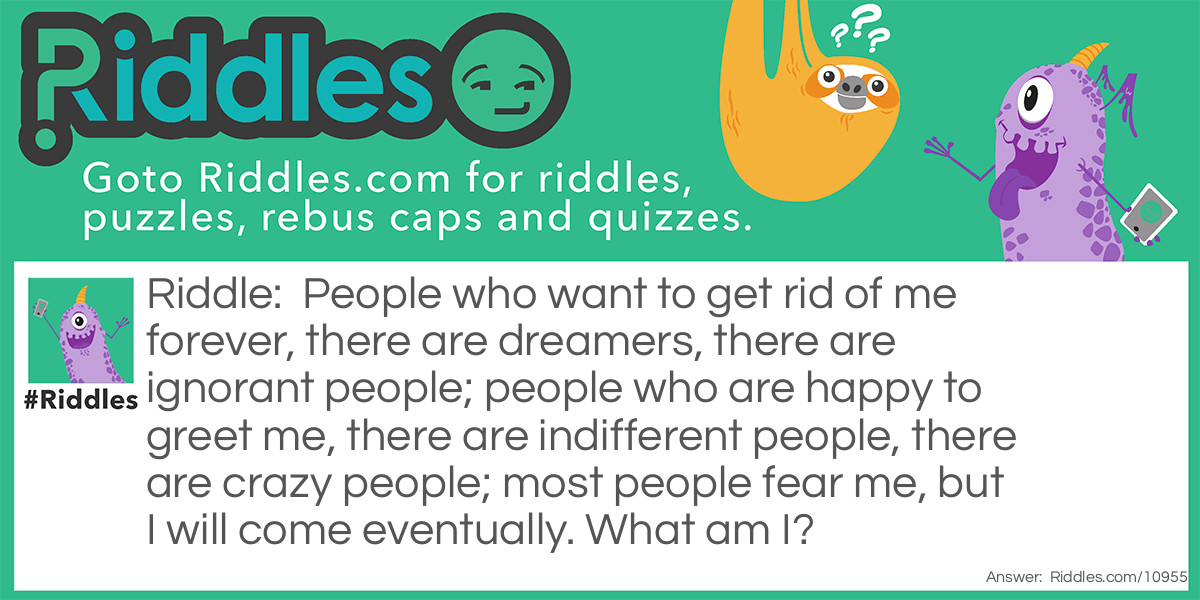 People who want to get rid of me forever, there are dreamers, there are ignorant people; people who are happy to greet me, there are indifferent people, there are crazy people; most people fear me, but I will come eventually. What am I?
Answer
: Disguise.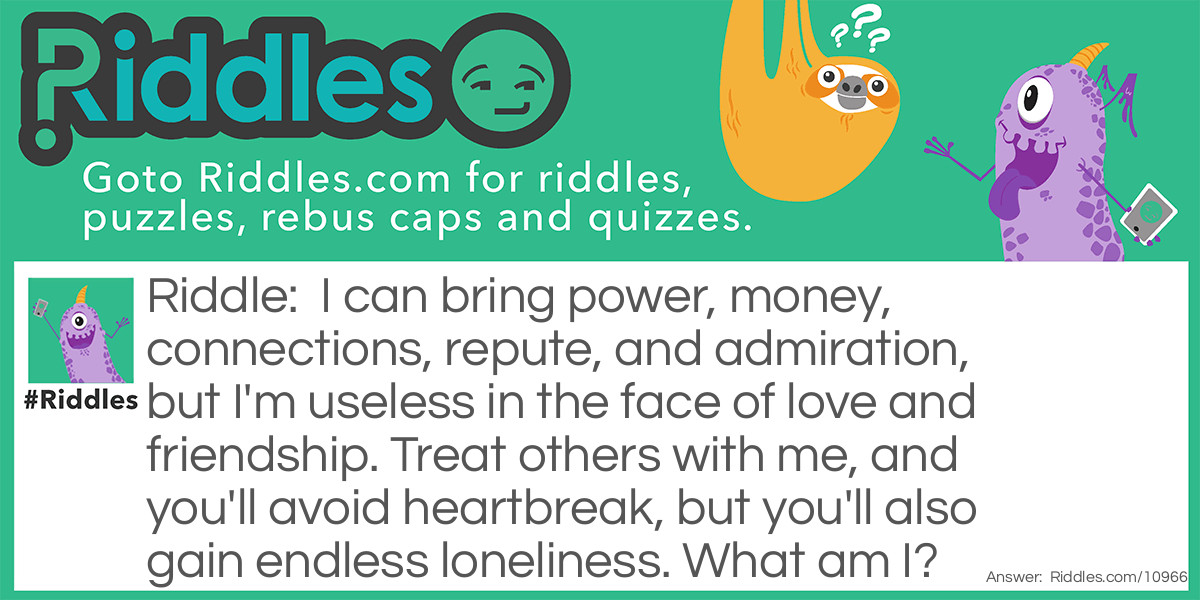 I can bring power, money, connections, repute, and admiration, but I'm useless in the face of love and friendship. Treat others with me, and you'll avoid heartbreak, but you'll also gain endless loneliness. What am I?
Answer
: I am "hope".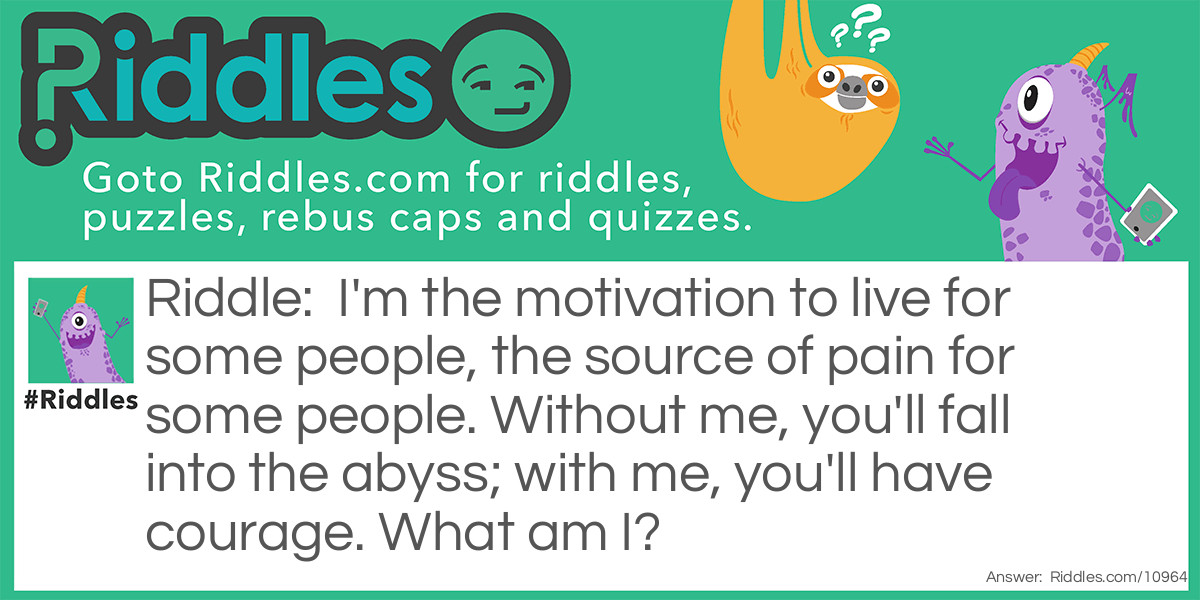 I'm the motivation to live for some people, the source of pain for some people. Without me, you'll fall into the abyss; with me, you'll have courage. What am I?
Answer
: Knowledge.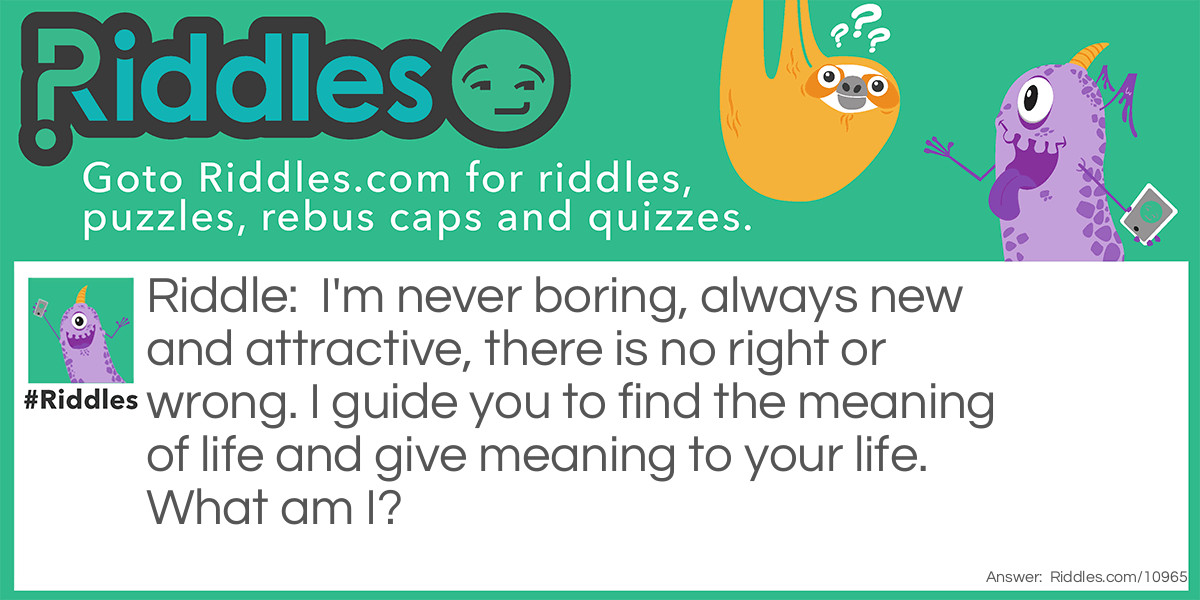 I'm never boring, always new and attractive, there is no right or wrong. I guide you to find the meaning of life and give meaning to your life. What am I?