Answer
: A liar.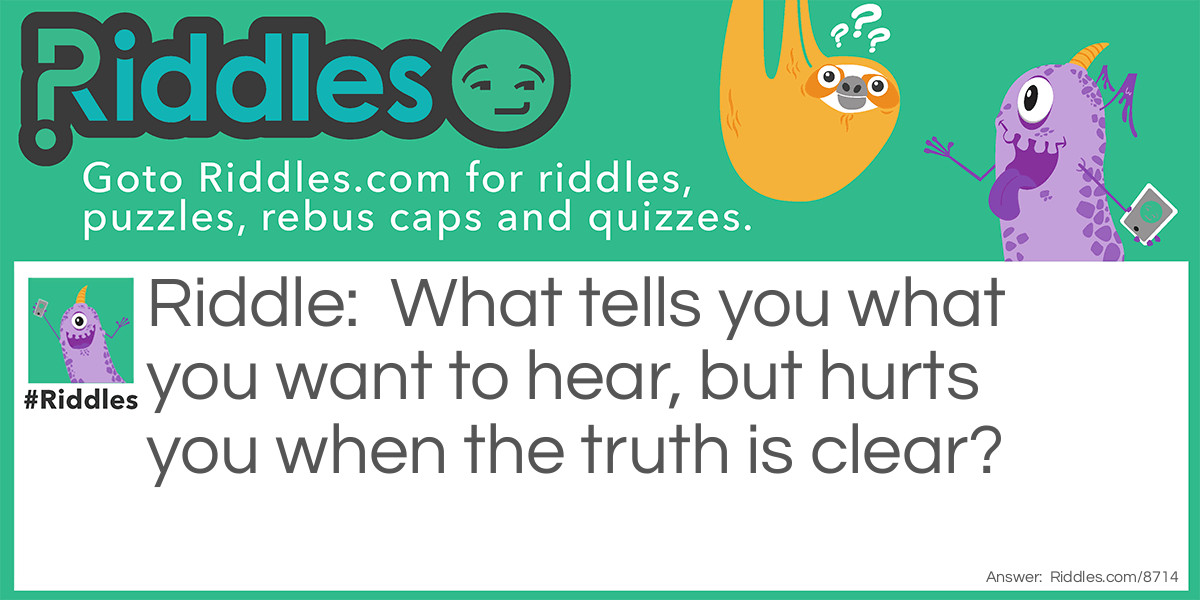 What tells you what you want to hear, but hurts you when the truth is clear?
Answer
: A Toaster.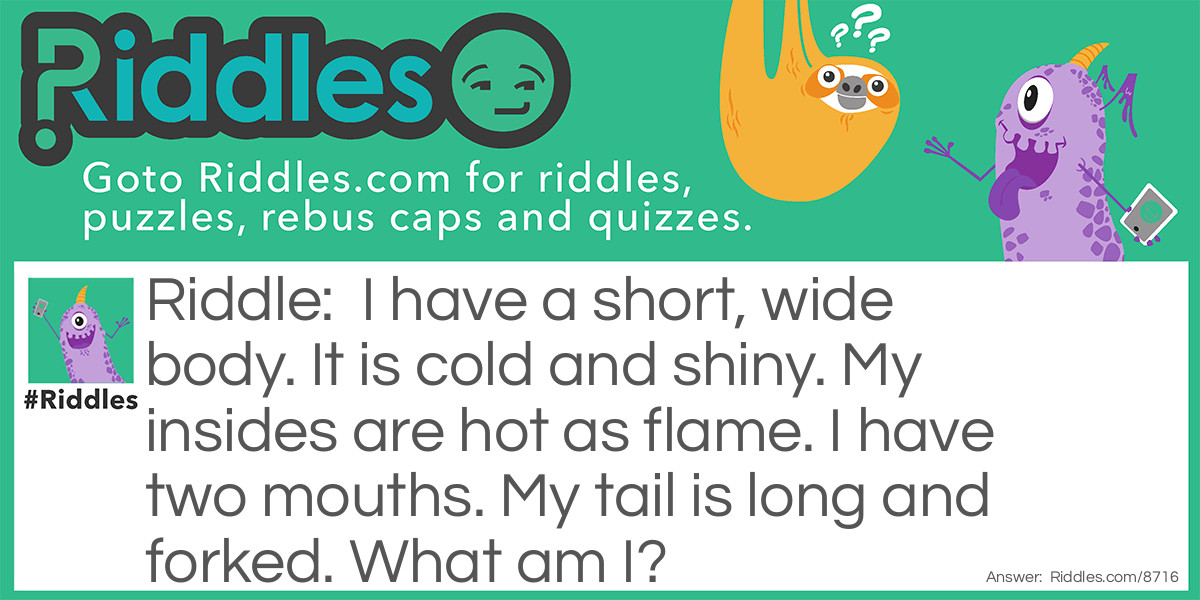 I have a short, wide body. It is cold and shiny. My insides are hot as flame. I have two mouths. My tail is long and forked. What am I?
Answer
: A rat!
It is long, it is a ball, it can crawl, and stand up tall. It can eat and it can hide, but no one wants it inside. What is it?
Answer
: A crab.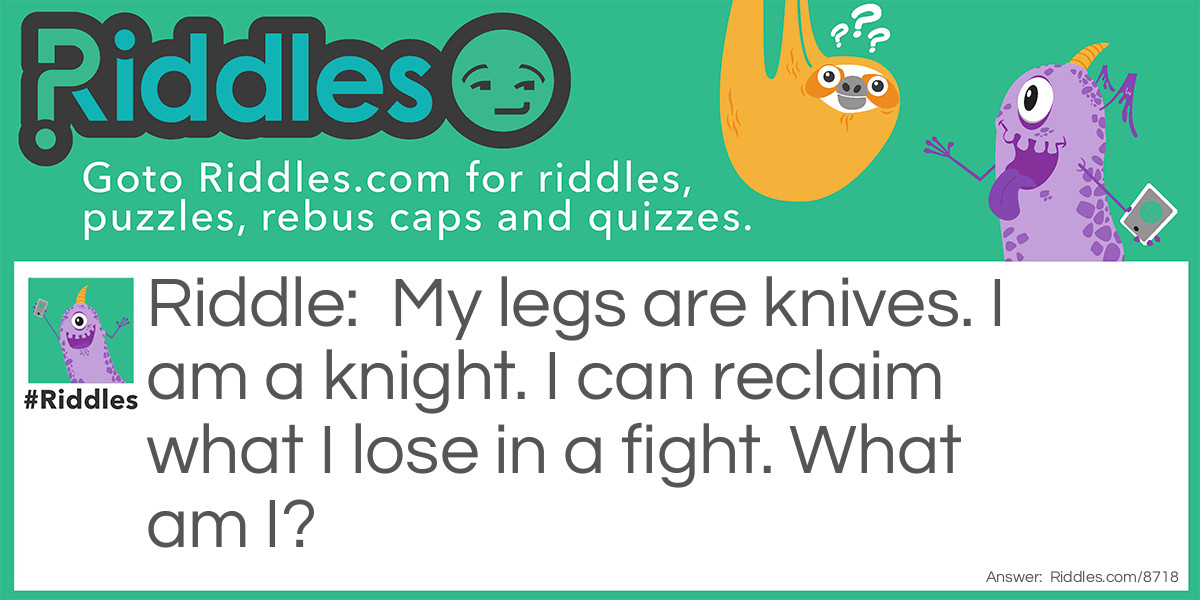 My legs are knives. I am a knight. I can reclaim what I lose in a fight. What am I?
Answer
: A Gorilla.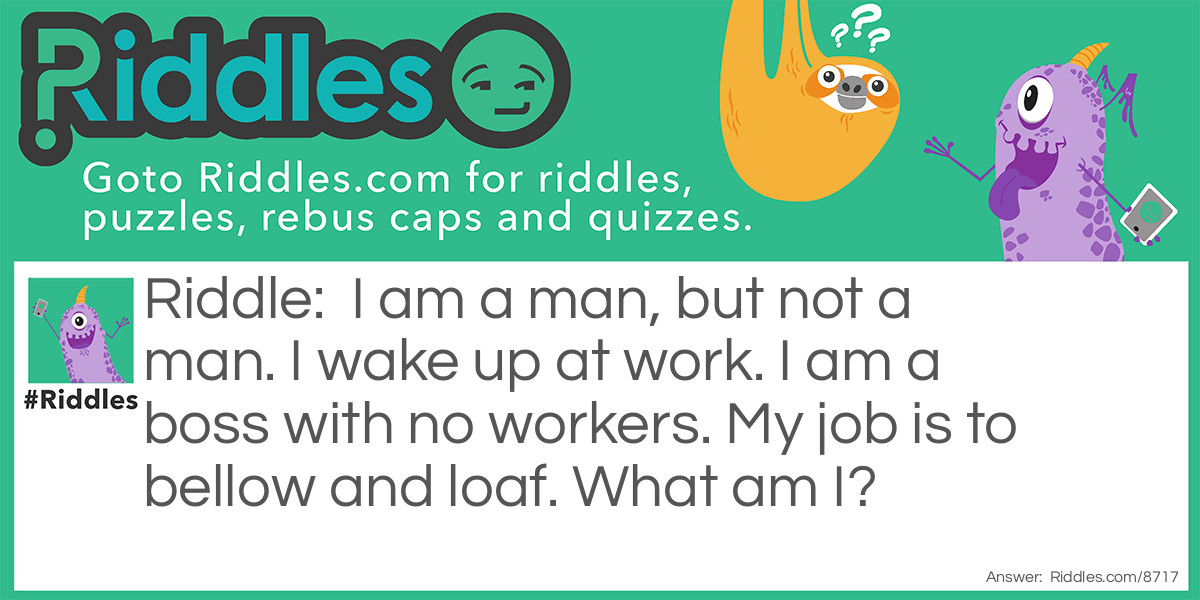 I am a man, but not a man. I wake up at work. I am a boss with no workers. My job is to bellow and loaf. What am I?