Answer
: Red paint.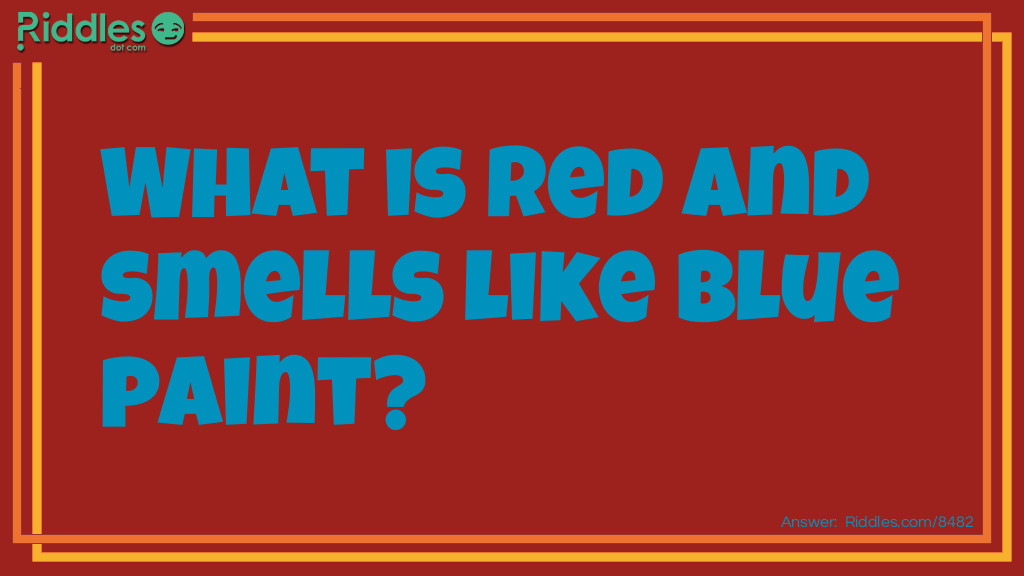 What is red and smell like blue paint?
Answer
: Finger prints.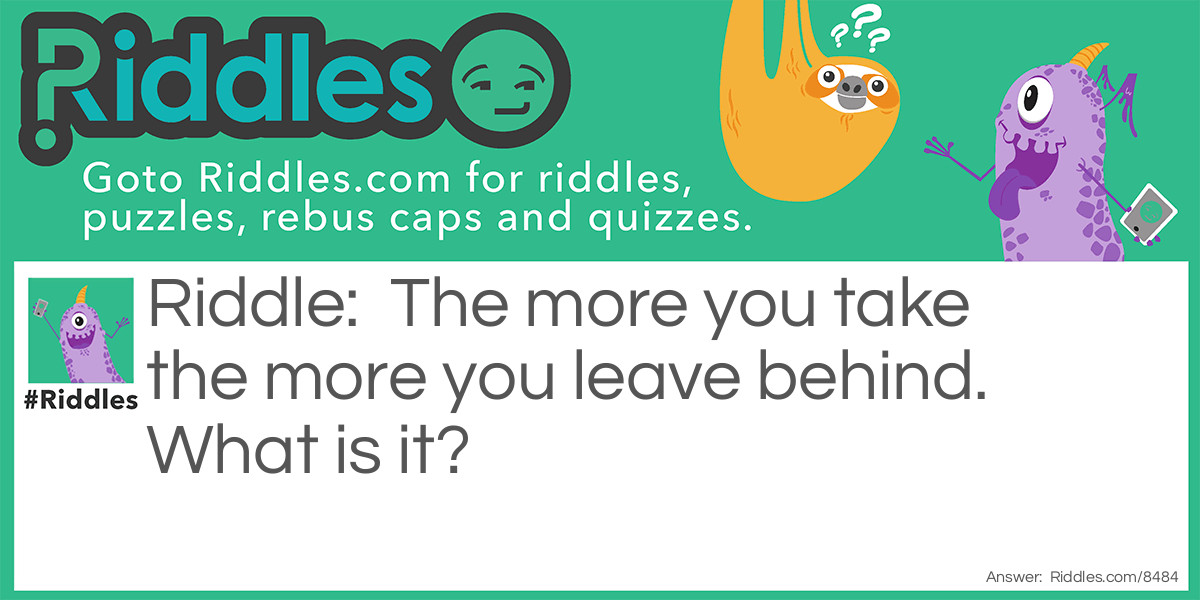 The more you take the more you leave behind. What is it?
Answer
: A key board.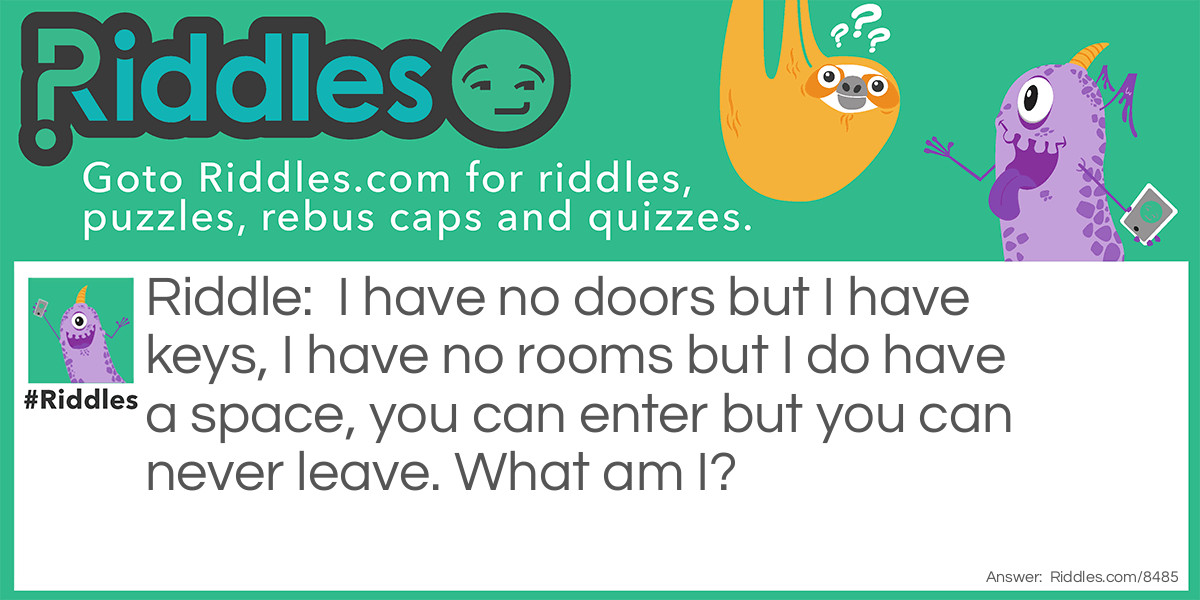 I have no doors but I have keys, I have no rooms but I do have a space, you can enter but you can never leave. What am I?