Answer
: The Truth.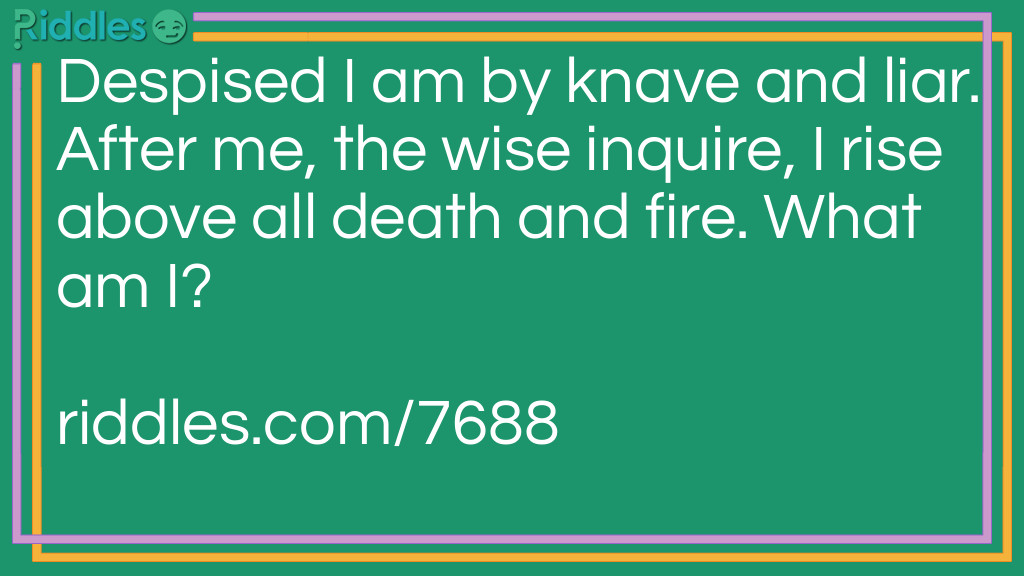 Despised I am by knave and liar. After me, the wise inquire, I rise above all death and fire. What am I?
Answer
: 888+88+8+8+8=1000!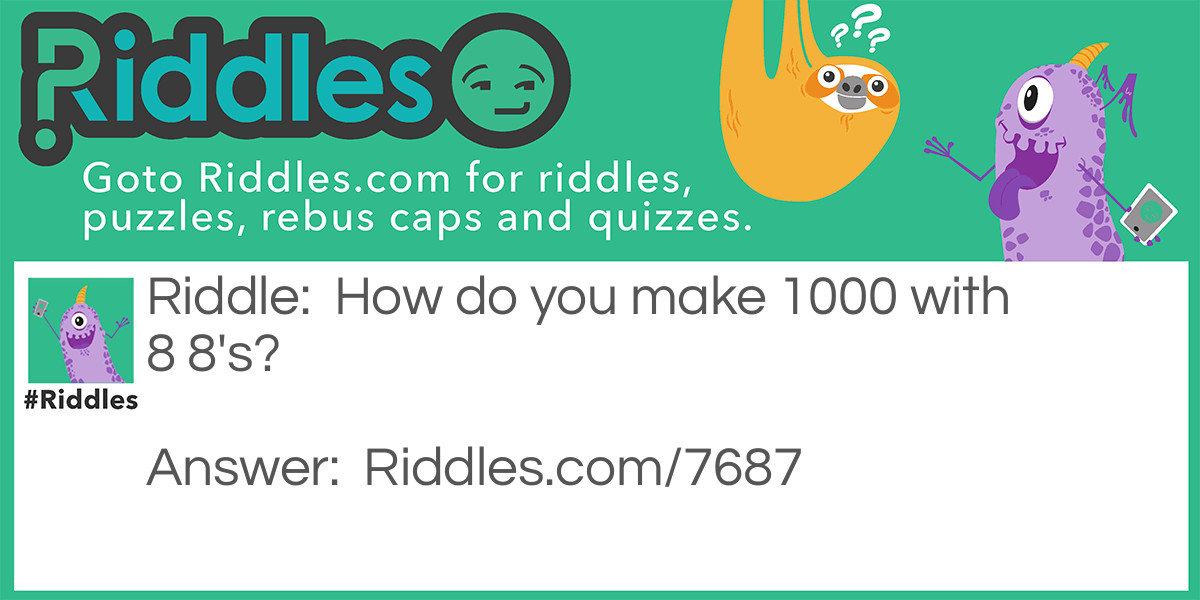 How do you make 1000 with 8 8's?
Answer
: The letter T.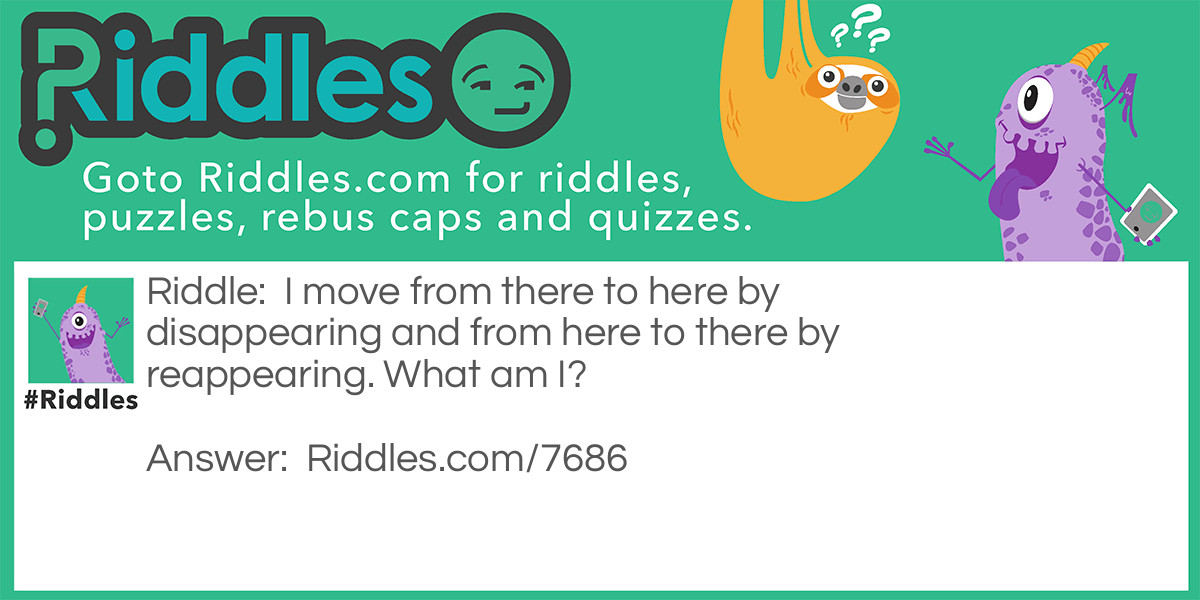 I move from there to here by disappearing and from here to there by reappearing. What am I?