Answer
: Reflex or reflection.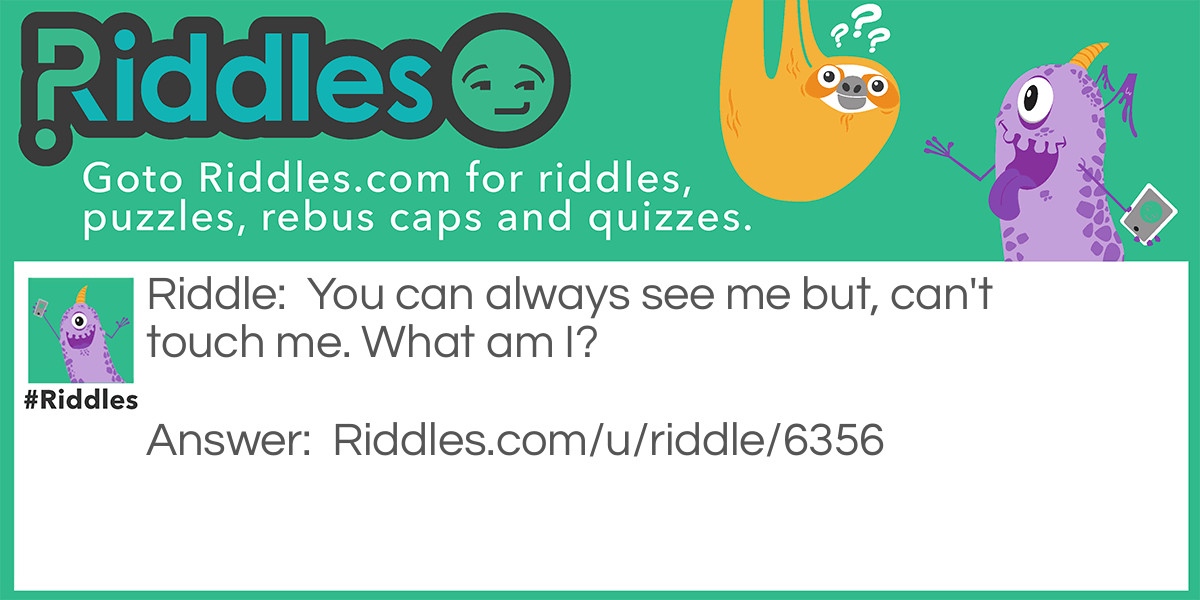 You can always see me but, can't touch me. What am I?
Answer
: The car door.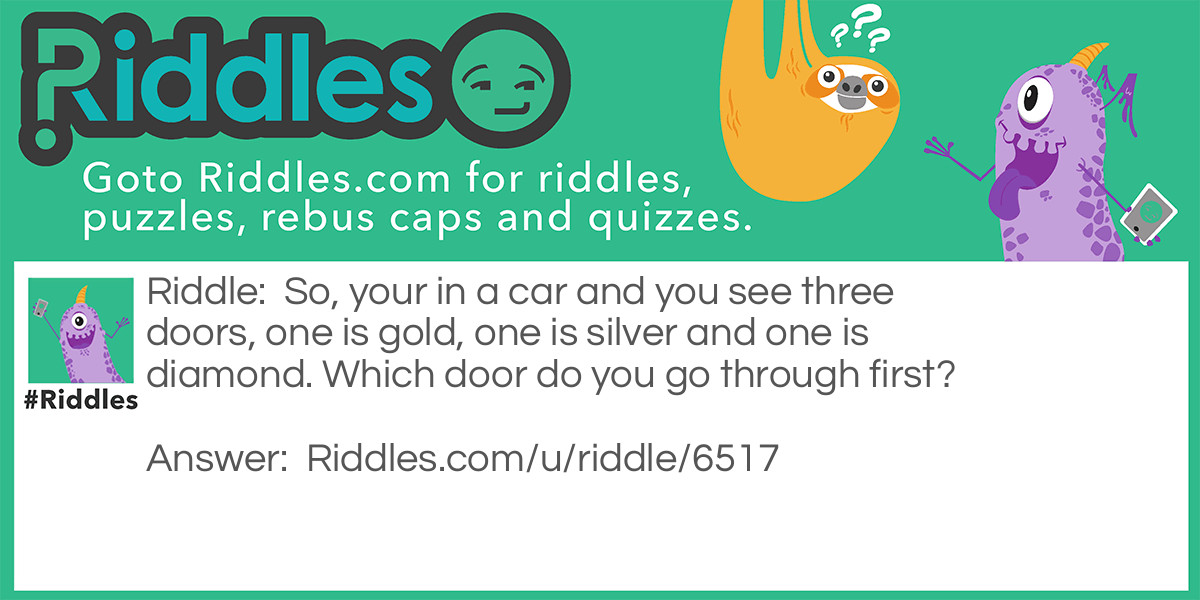 So, your in a car and you see three doors, one is gold, one is silver and one is diamond. Which door do you go through first?
Answer
: Fire.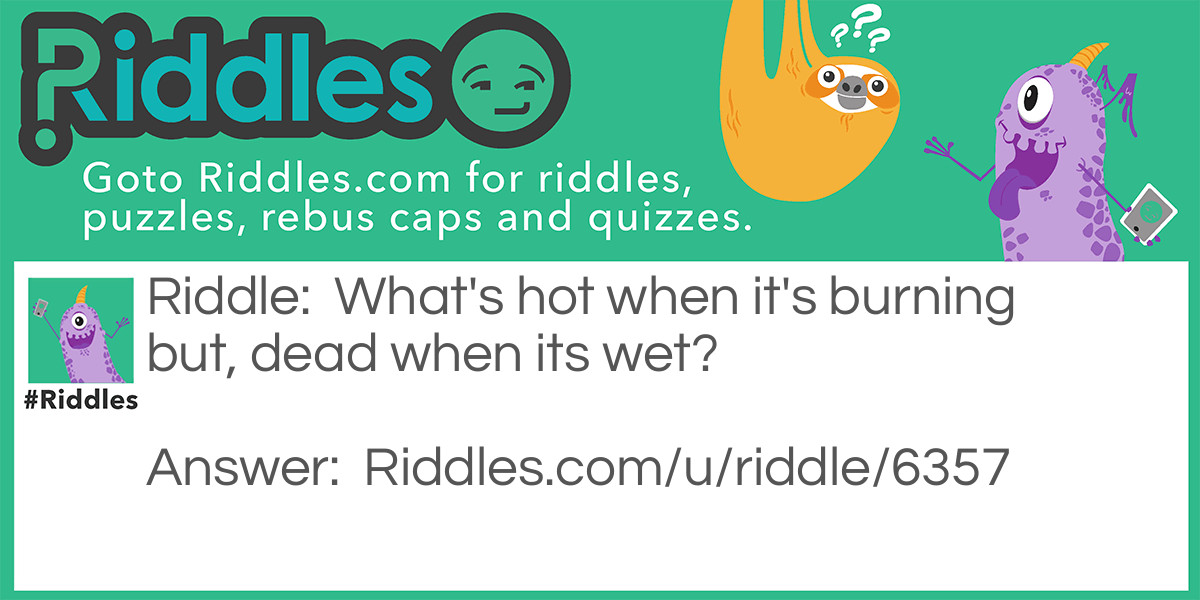 What's hot when it's burning but, dead when its wet?