Answer
: Love.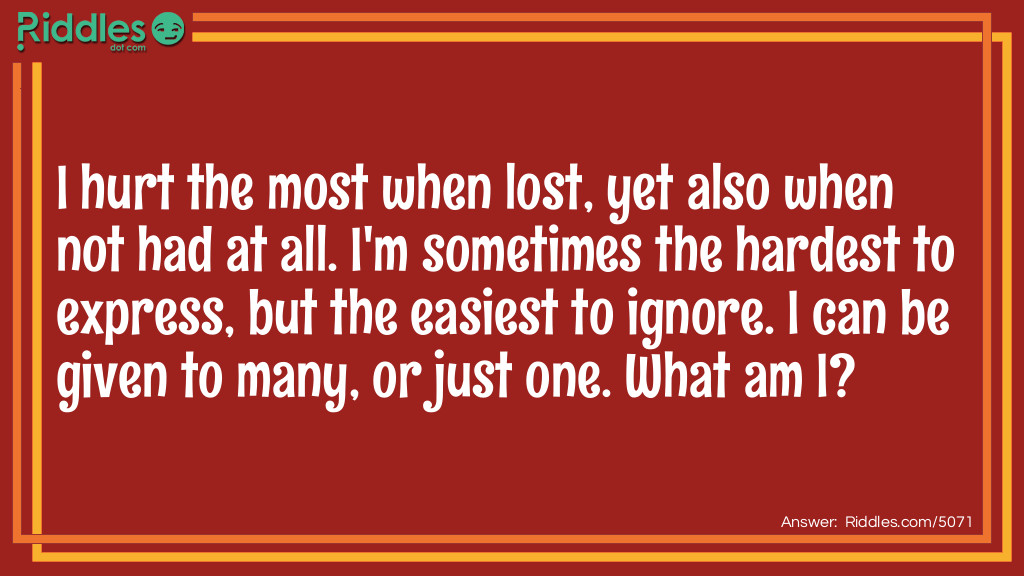 I hurt the most when lost, yet also when not had at all. I'm sometimes the hardest to express, but the easiest to ignore. I can be given to many, or just one. What am I?
Answer
: Your identity.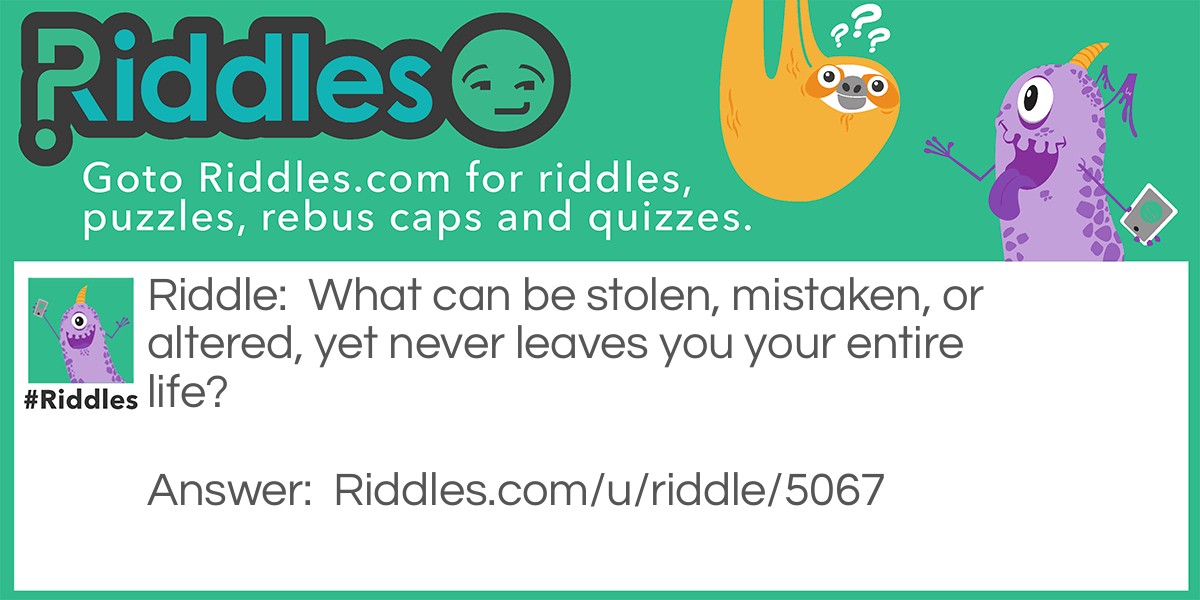 What can be stolen, mistaken, or altered, yet never leaves you your entire life?
Answer
: Music.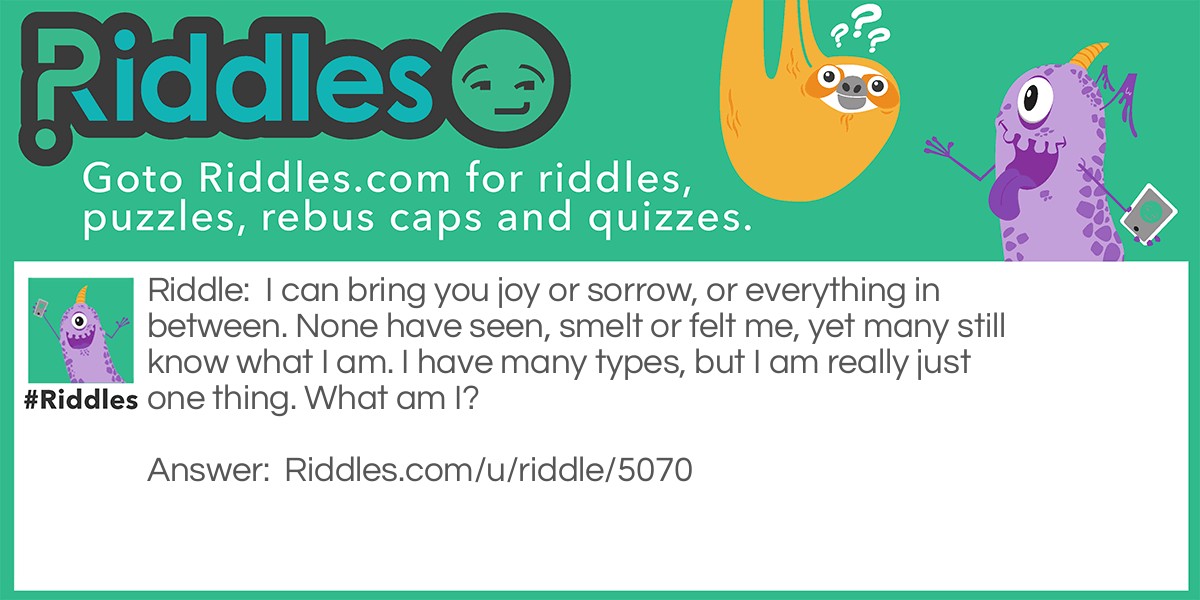 I can bring you joy or sorrow, or everything in between. None have seen, smelt or felt me, yet many still know what I am. I have many types, but I am really just one thing. What am I?
Answer
: Gravity.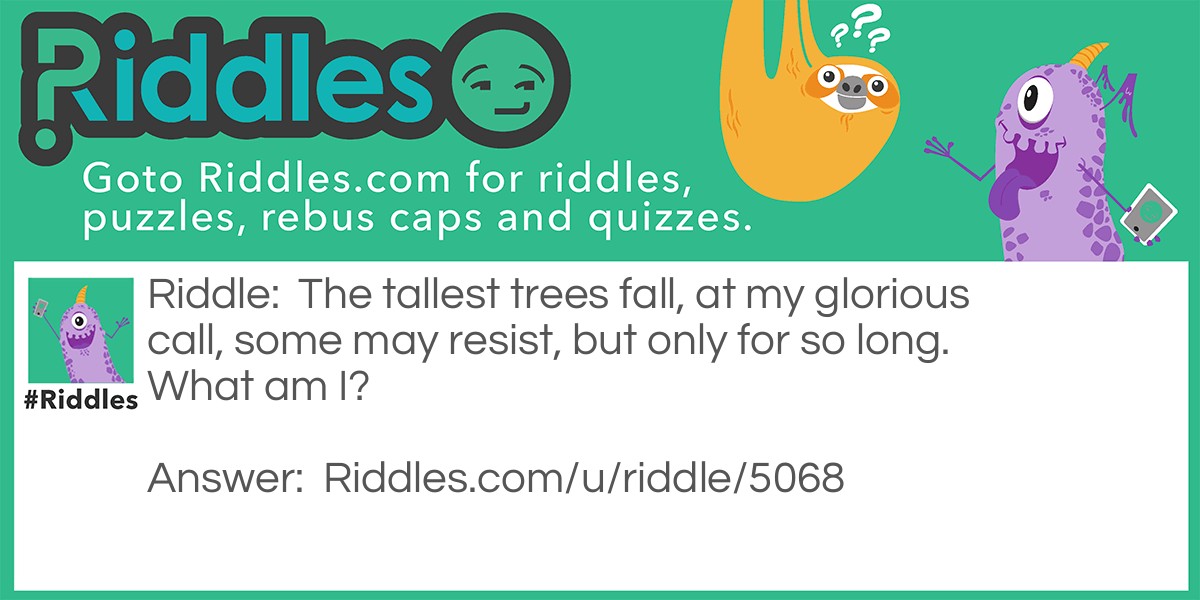 The tallest trees fall, at my glorious call, some may resist, but only for so long. What am I?
Answer
: In a riddle.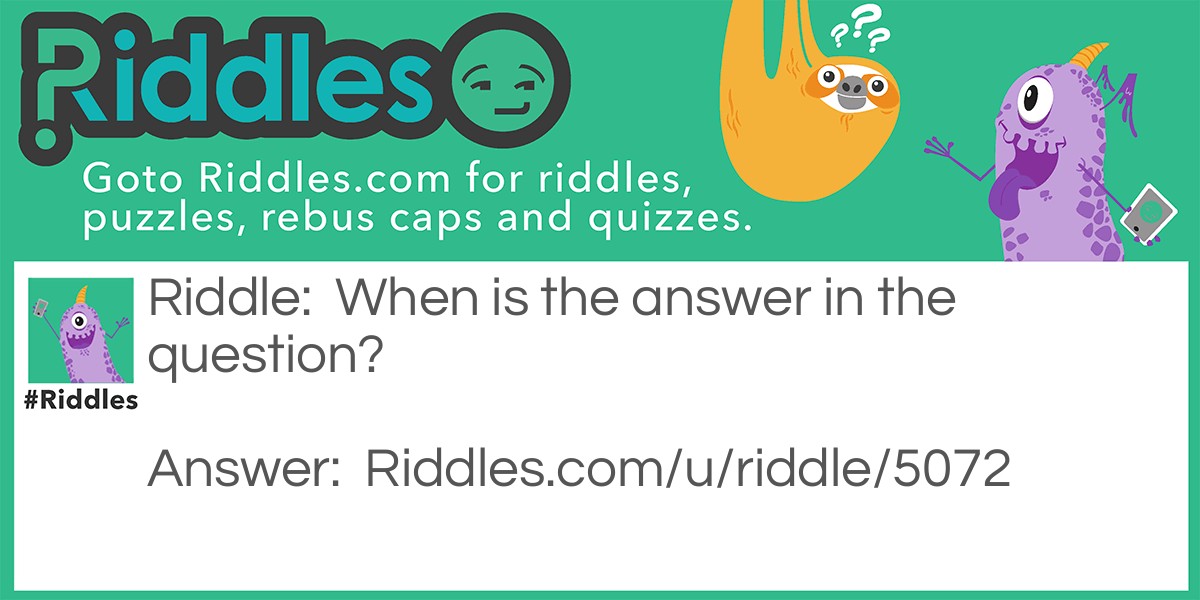 When is the answer in the question?
Answer
: An actor.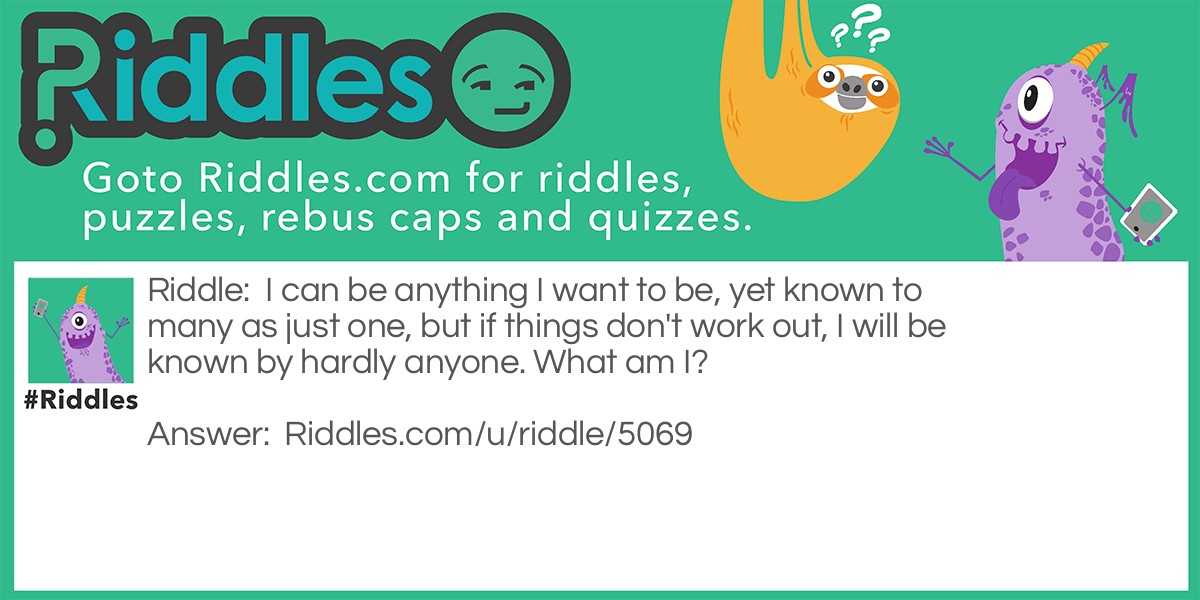 I can be anything I want to be, yet known to many as just one, but if things don't work out, I will be known by hardly anyone. What am I?