Some will use me, while others will not, some have remembered, while others have forgot. For profit or gain, I'm used expertly, I can't be picked off the ground or tossed into the sea. Only gained from patience and time, can you unravel my rhyme? What am I?
Pick a number from 1-10, multiply it by 2, add ten, divide it by 2, now subtract the number that you have from the number you picked. What is it?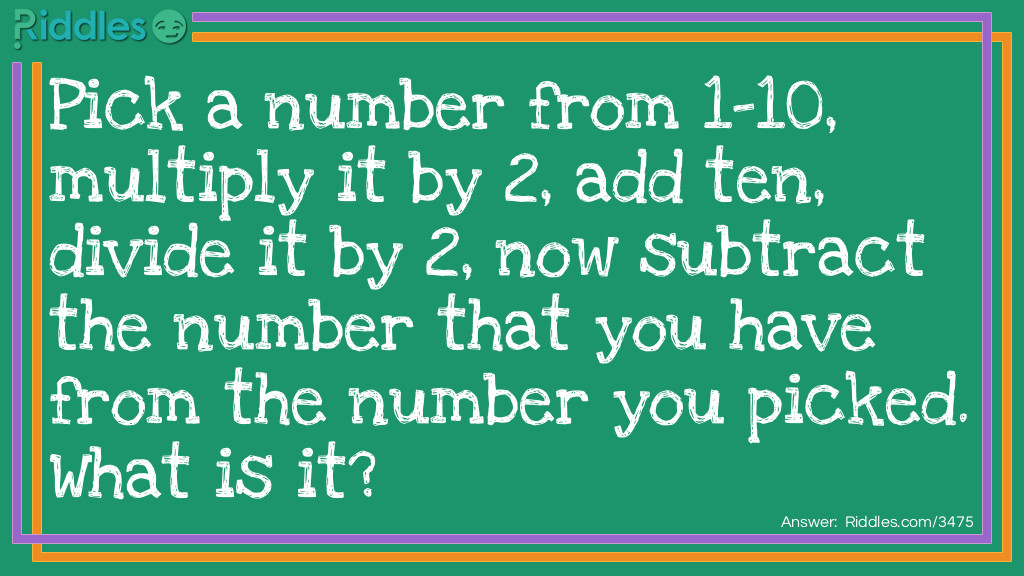 A father and son were in a car accident where the father was killed. The ambulance brought the son to the hospital. He needed immediate surgery. In the operating room, a doctor came in and looked at the little boy and said I can't operate on him he is my son. Who is the doctor?
I dig out tiny caves and store gold and silver in them. I also build bridges of silver and make crowns of gold. They are the smallest you could imagine. Sooner or later everybody needs my help, yet many people are afraid to let me help them. Who am I?
I run through hills; I veer around mountains. I leap over rivers and crawl through the forests. Step out your door to find me. What am I?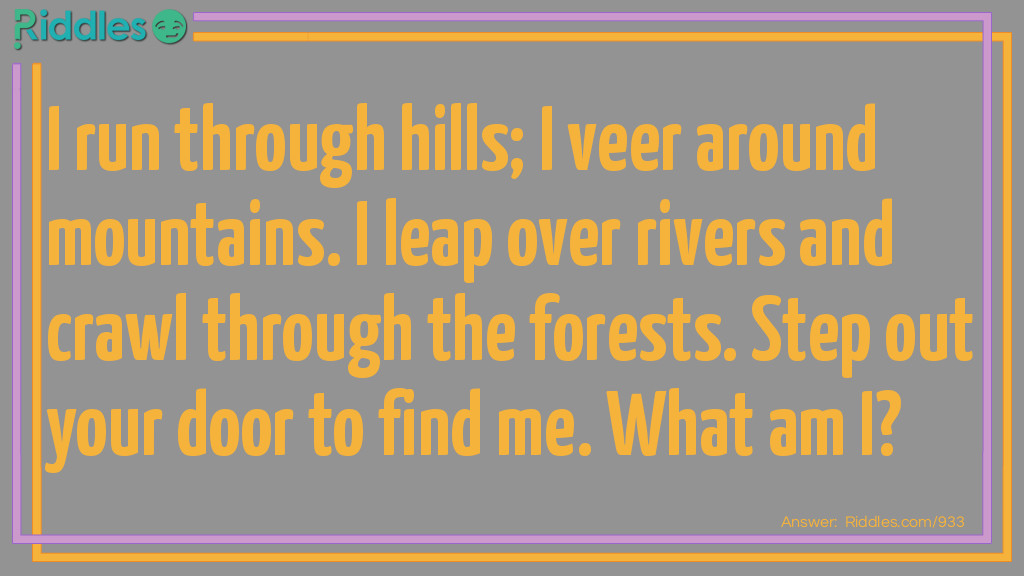 What is the best key to a good dinner?
Answer: The taxi driver wasn't driving at the time, he was walking.
There are 2 cops parked along a one-way street looking for traffic violations. They spot a taxi driver going in the wrong direction, yet they do nothing. Why?
Mountains will crumble and temples will fall, and no man can survive its endless call. What is it?
What has to be taken before you can get it?
Lighter than what I am made of, More of me is hidden Than is seen. What am I?