It stands on one leg with its heart in its head. What is it?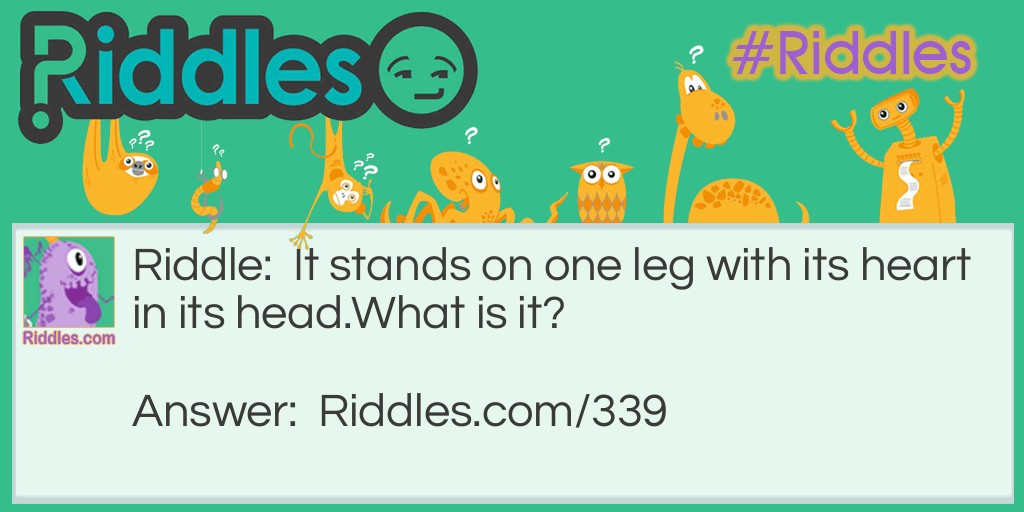 Answer: A caterpillar has no wings, but will fly when it matures and becomes a butterfly.
What animal has no wings, but yet will fly?
Answer: No, it does not collapse. Because it has driven a half mile - you would subtract the gas used from the total weight of the truck.
A large truck is crossing a bridge 1 mile long. The bridge can only hold 14000 lbs, which is the exact weight of the truck. The truck makes it half way across the bridge and stops. A bird lands on the truck. Does the bridge collapse?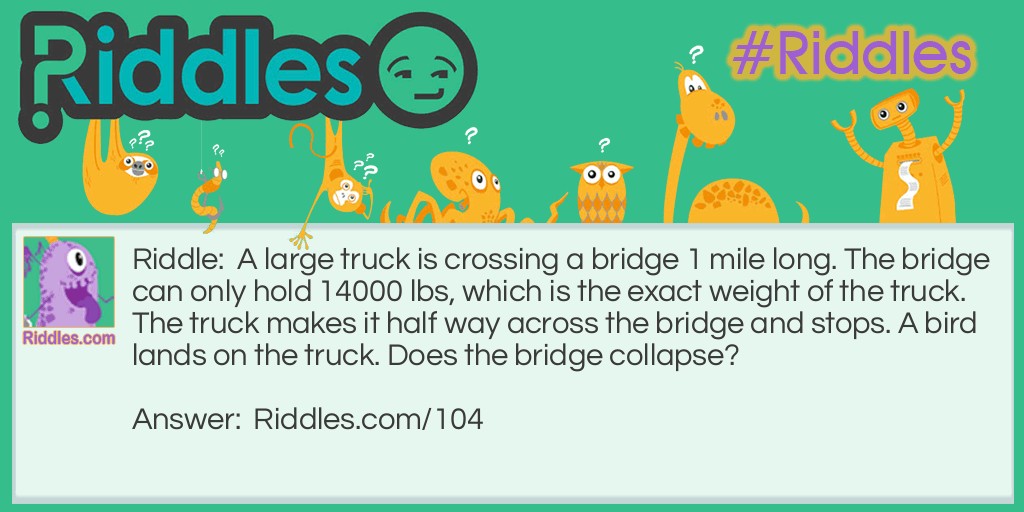 What is bought by the yard and worn by the foot?
About the size of a squash, He robs the whole village. What is it?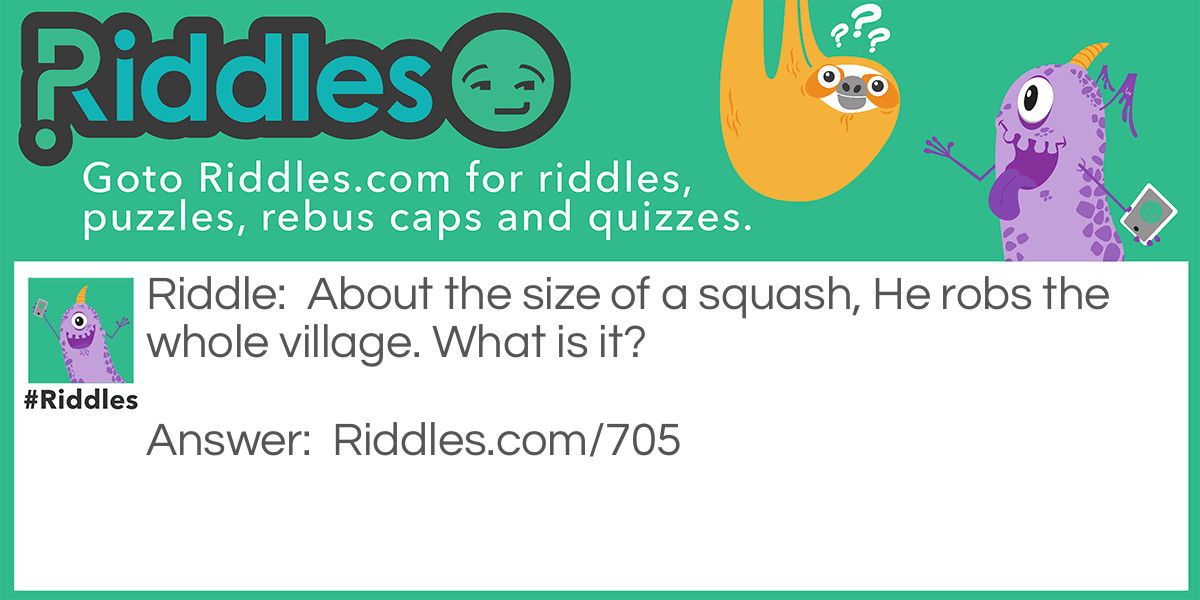 A riddle in which the answer is a 6 letter word. A monument - men all agree - am I in all sincerity. Half cat, half hindrance made. If head and tail removed should be, then most of all you strengthen me; replace my head, then stand you see on which my tail is laid. What is it?
My first is a fluid, my second a solid, my whole a plant. What is it?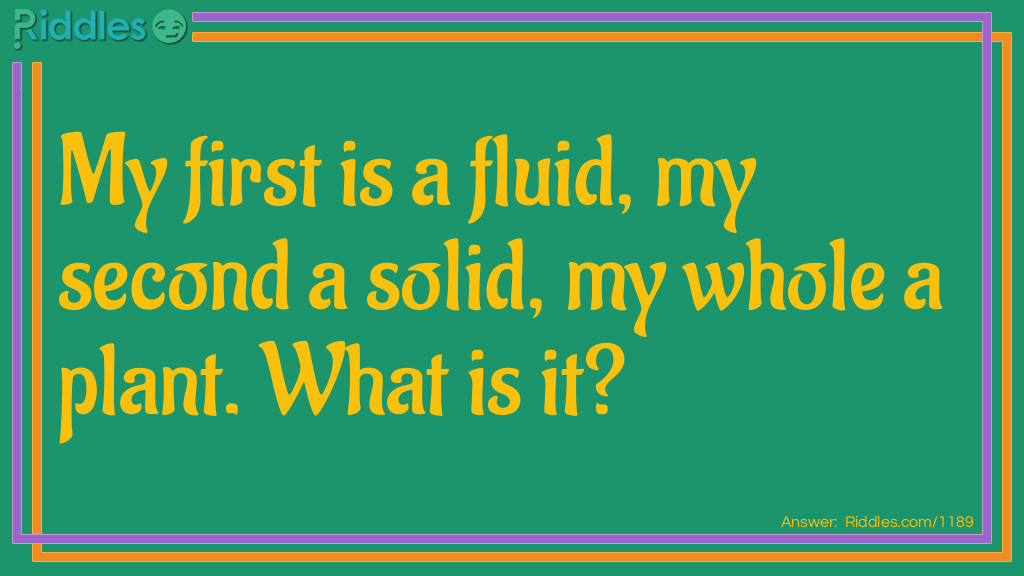 Answer: In the back. See, the train is still accelerating as it is leaving the station so the train will be moving faster when the back of the train enters the tunnel.
A train just leaves a station and enters a tunnel. Where is the best place for a claustrophobic person to sit?
Answer: Lets run away and WRITE
What did the pen say to the paper?
Answer: It is generally patronized by gobblers.
Why is a farm-yard like a hotel?