I am a box that holds keys without locks, yet they can unlock your soul. What am I?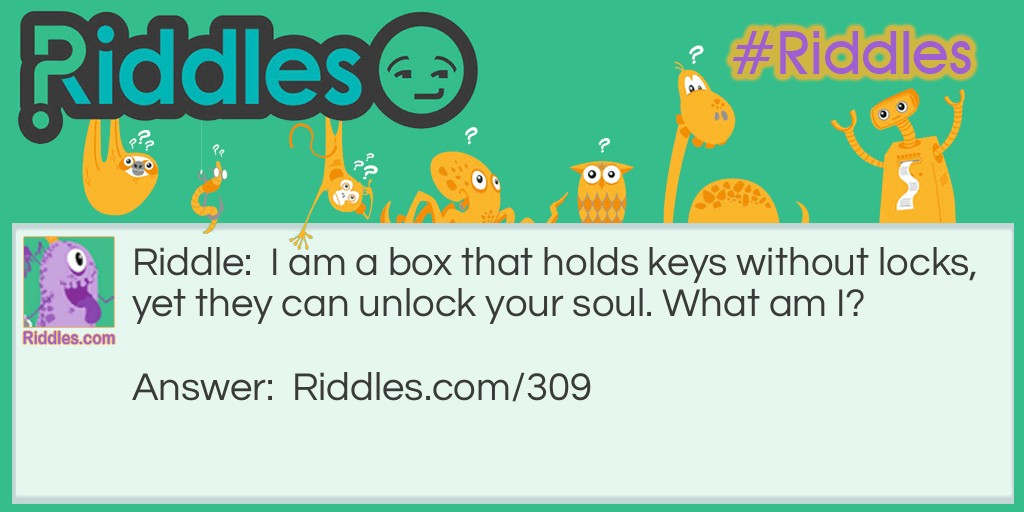 I'm made of eight letters, But hold a ninth inside; Pay a very small fee, And send me for a ride. What am I?
I'm in the book, but not on any leaf; I'm in the mouth, but not in lip or teeth; I'm in the atmosphere, but never in the air; I wait on every one, but never on a pair; I am with you wherever you may go; And every thing you do I'm sure to know; Though when you did it I should not be there, Yet when 'twas done, you'd find me in the chair.What am I?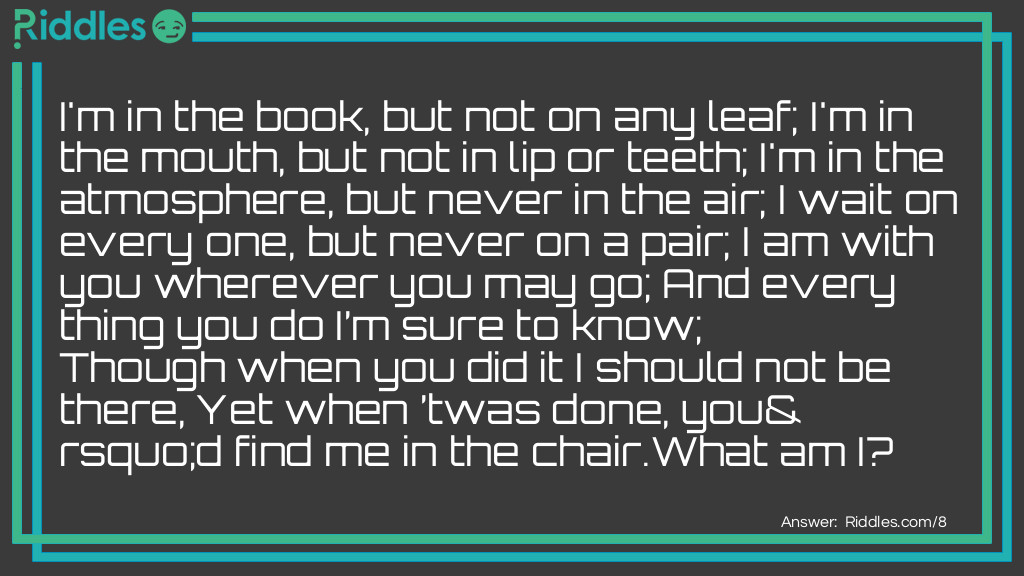 Squeeze me and I cry tears as red as flesh, but my heart is made of stone. What am I?
Answer: Mount Rushmore. Get it, rock group?
I am a rock group that has 4 members, all of whom are dead, one of which was assasinated. What am I?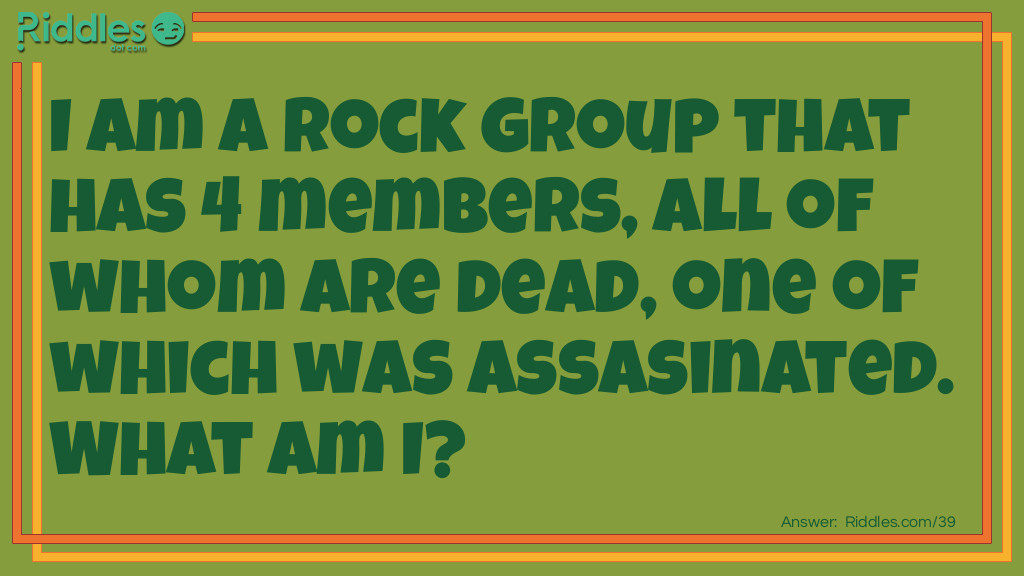 I'm always in charge, I'm never in debt. I'm known as the first amongst all my kind. I'm found within cars, But never in buses. I'm not used in Mexico, I'm used in Palestine. What am I?
Forward and forward I go, never looking back. My limit no one knows, more of me do they lack. Like a river I do flow, and an eagle I fly. Now can you guess, what am I?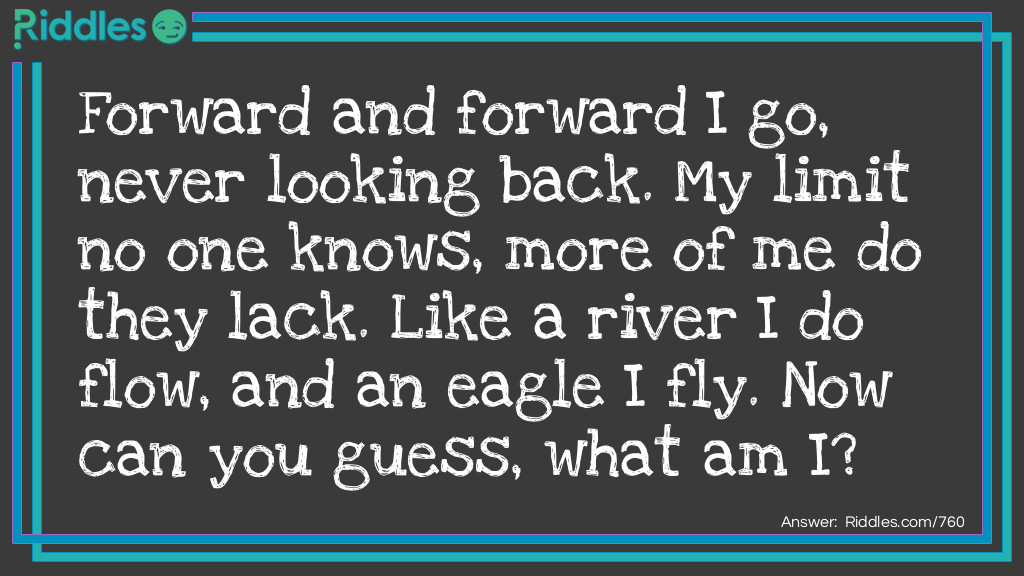 I'm under your face, I'm outside your mind; A biological case, Pressure brings pain sometimes. What am I?
Answer: Your reflection in a mirror.
If you see me, I see you. If you move, then I'll move too. When you touch me, I touch you. I do everything you do except for one thing. No matter how hard I try, I can never speak. What am I?
I start with a "p" and ends with "o-r-n" and I'm a major player in the film industry. What am I?