Answer
: Badminton.
What sport was the athlete playing when he froze his hand?
Answer
: No cap.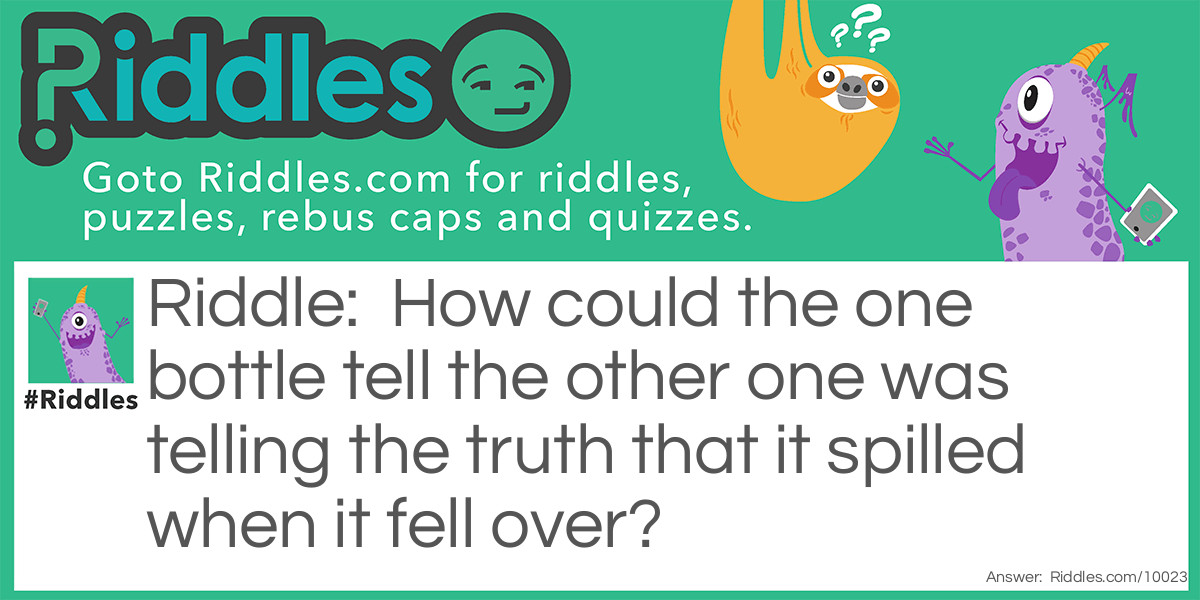 How could the one bottle tell the other one was telling the truth that it spilled when it fell over?
Answer
: Claude.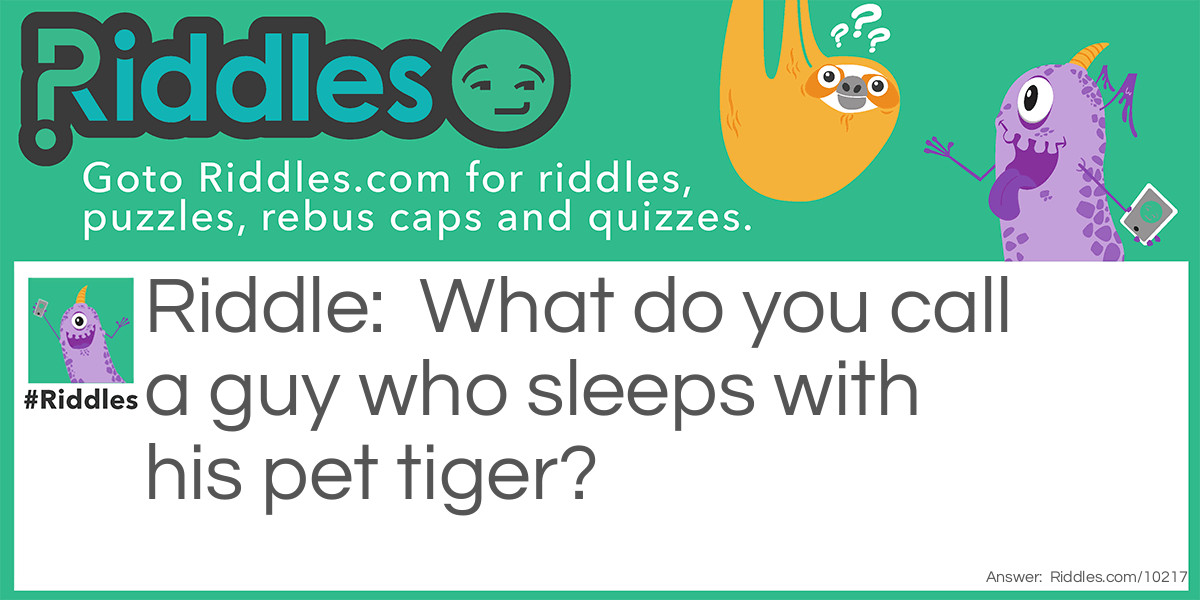 What do you call a guy who sleeps with his pet tiger?