Answer
: Where is popcorn.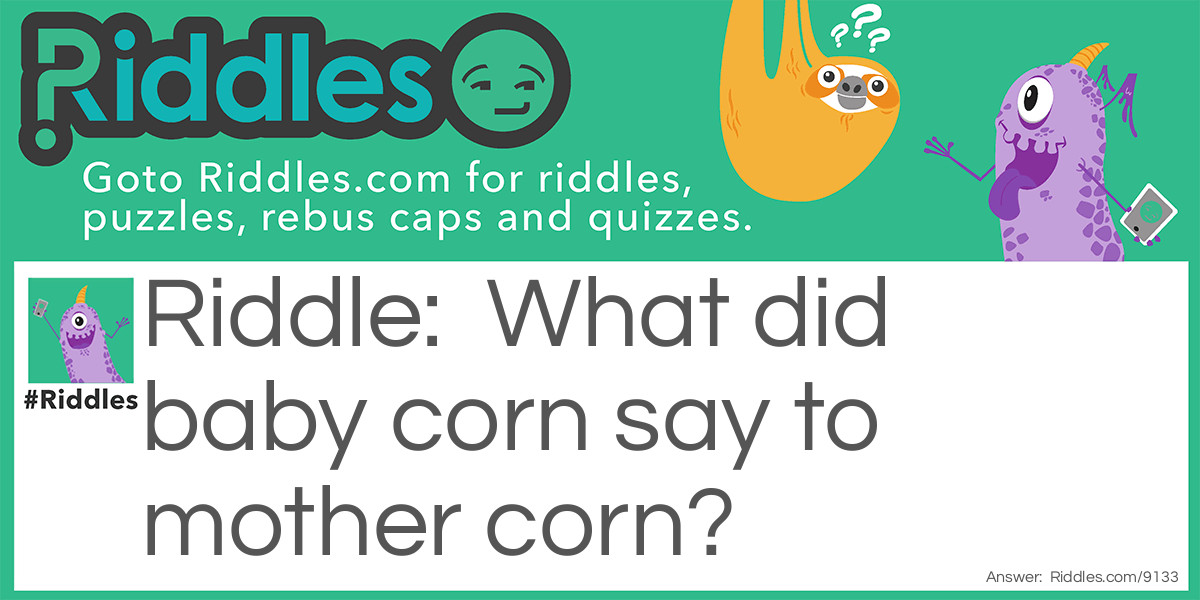 What did baby corn say to mother corn?
Answer
: Infintey.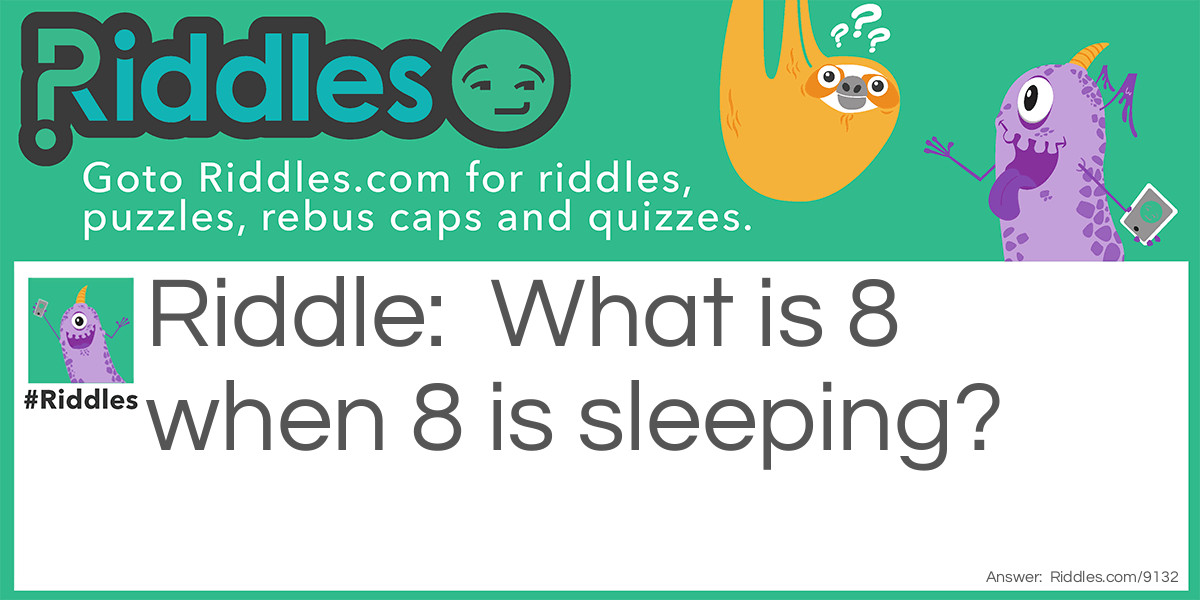 What is 8 when 8 is sleeping?
Answer
: I am a skull.
I don't have eyes, but once I did see. Once I had thoughts, but now I'm white and empty. What am I?
Answer
: Nine Years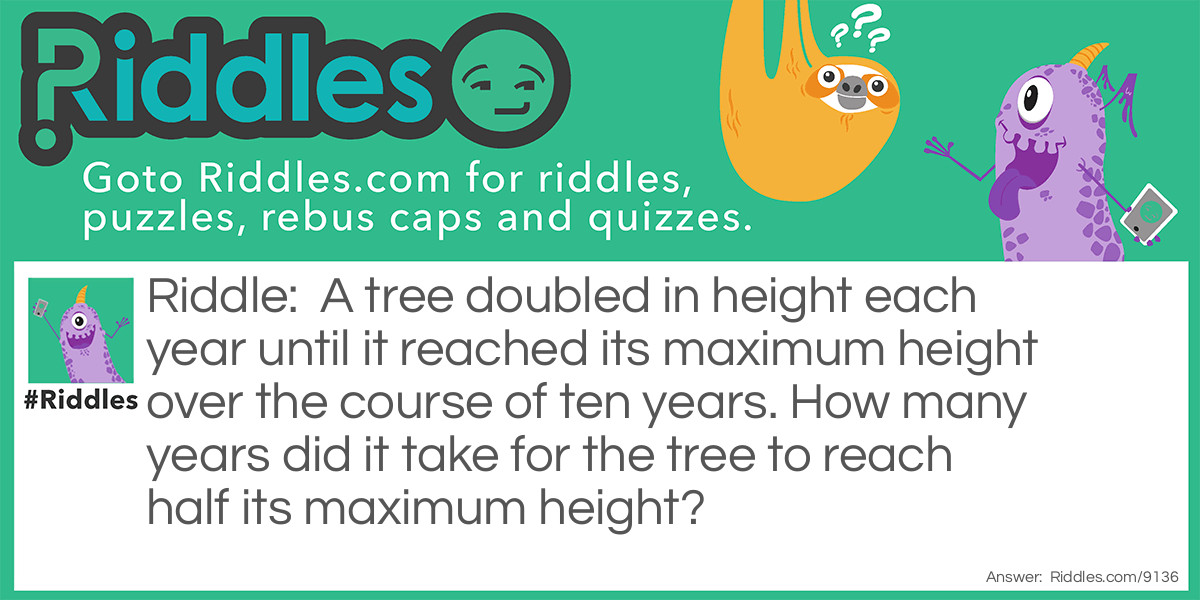 A tree doubled in height each year until it reached its maximum height over the course of ten years. How many years did it take for the tree to reach half its maximum height?