I begin the earth and end the eclipse, I occur in seconds and minutes, but never in a hand although I am in a lifetime. What am I?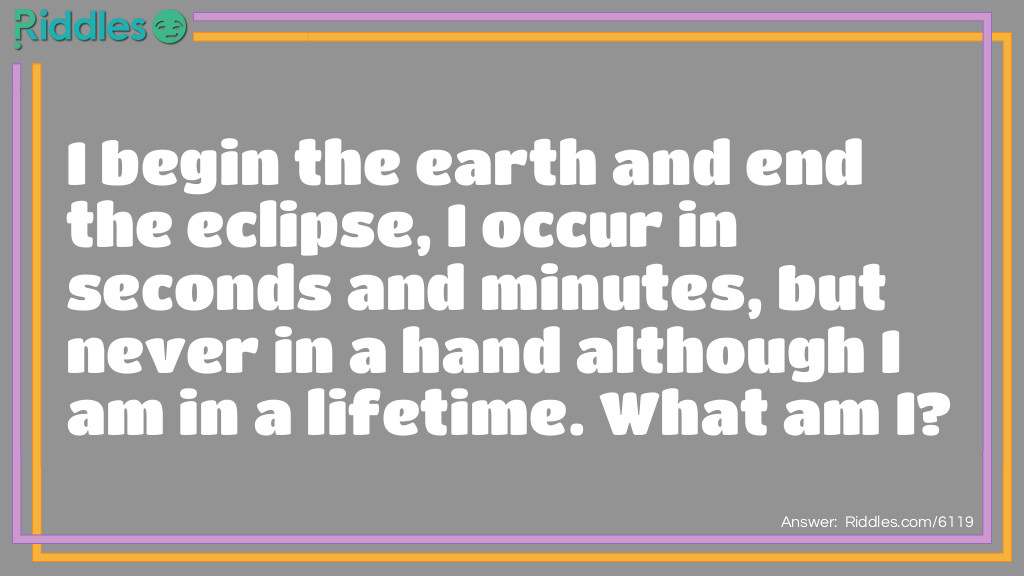 What has many rings but no fingers?
Answer: Because she is still alive!
Why can't a woman, who is now living in Canada, not be buried in the USA?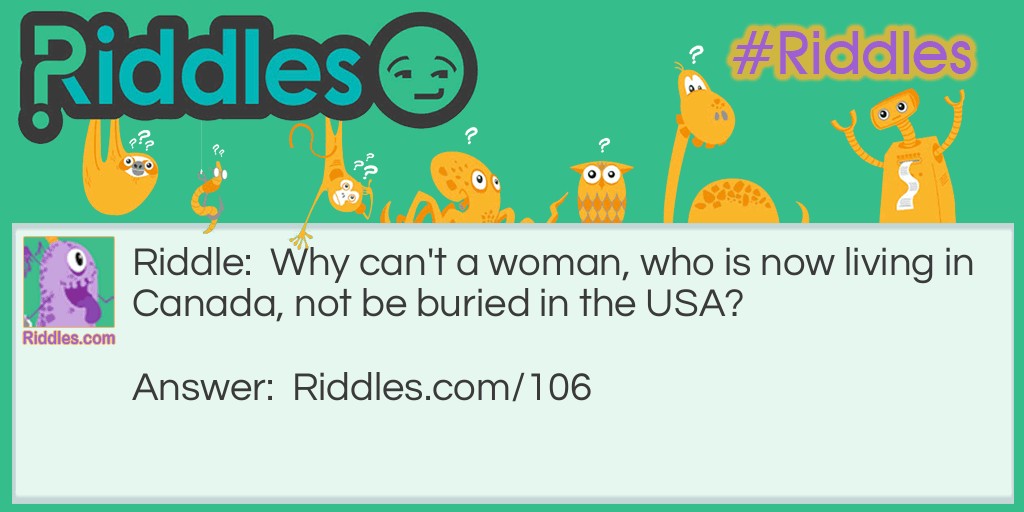 What brightens your day when it's dark, although it's usually in the shade?
Answer: Toss it straight up in the air.
What is the easiest way to throw a ball, have it stop, and completely reverse direction after traveling a short distance?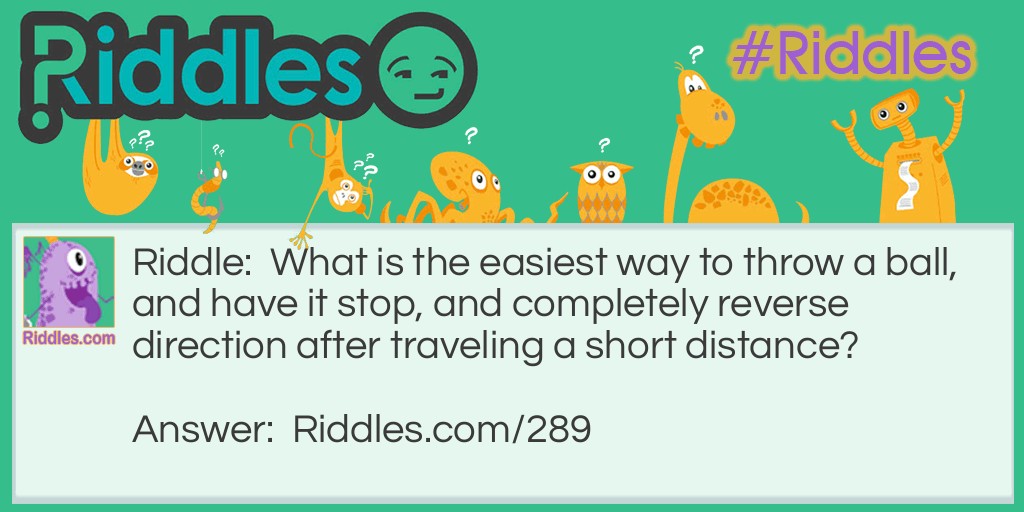 My thunder rolls beneath me, my lightning flares above. I dust the crust, and when I bust, all I touch will I shove. What am I?
"hijklmno"
?
Answer: Water. Hijklmno is "H to O" in the alphabet. Water is H20.
What liquid is represented by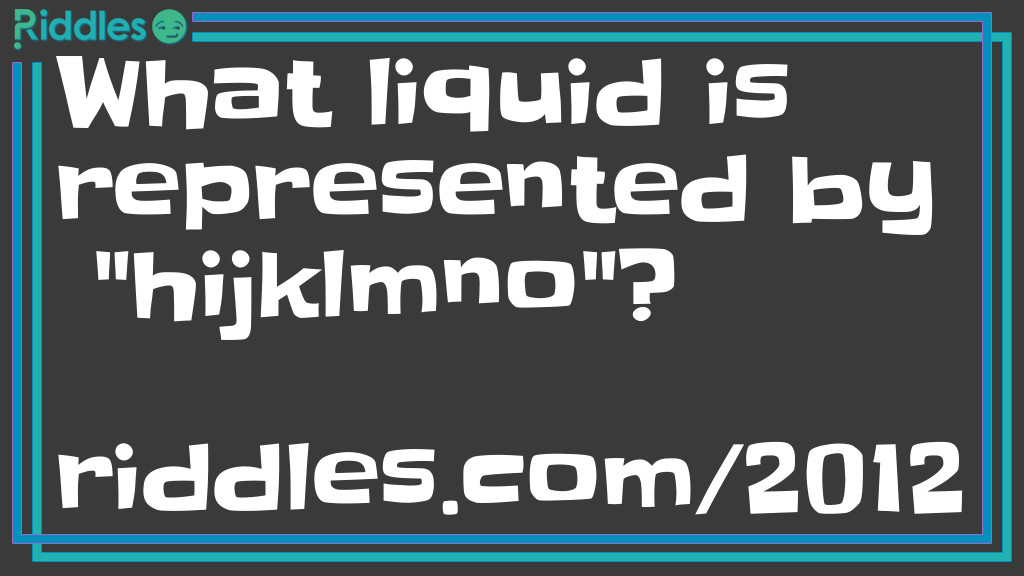 It's easy to see me, Not easy to atop me, Clouds hang around me, And people like to slide down me. What am I?
We are a pair, We can dart here and there, Though we always stay in one place. We can smile or shed tears, Show our pleasure or fears, And you'll find us on everyone's face. What are we?
I'm made for one but meant for two; I can be worn for many years but usually just a few; You won't ever need me unless you say you do. What am I?