One fourth of the population of a newly discovered planet have 4 legs. The rest have two legs. There are 60 legs total. How big is the population of the newly discovered planet?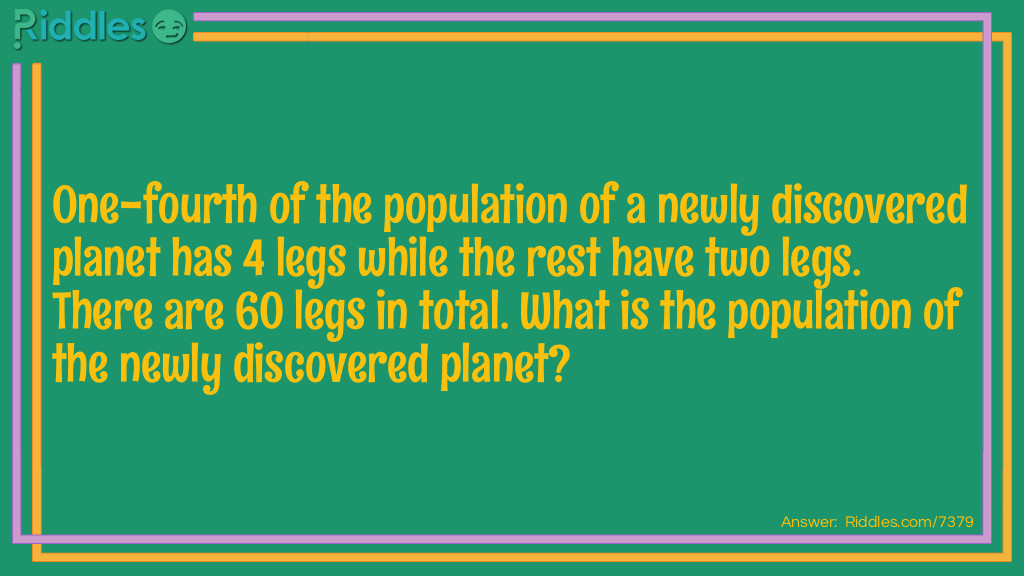 Answer: The four jolly men are members of an orchestra hired to play at a dance.
Four jolly men sat down to play, And played all night till break of day. They played for cash and not for fun, With a separate score for every one. When it came time to square accounts, they all had made quite fair amounts. Now, not one has lost and all have gained - Tell me now, this can you explain?
My first is found on the ocean wave, In the spring, the pit, and the mine; My second below earth's surface you have, Where seldom the sun can shine. My whole your dinner-table must grace, And seldom fails to obtain a place. What am I?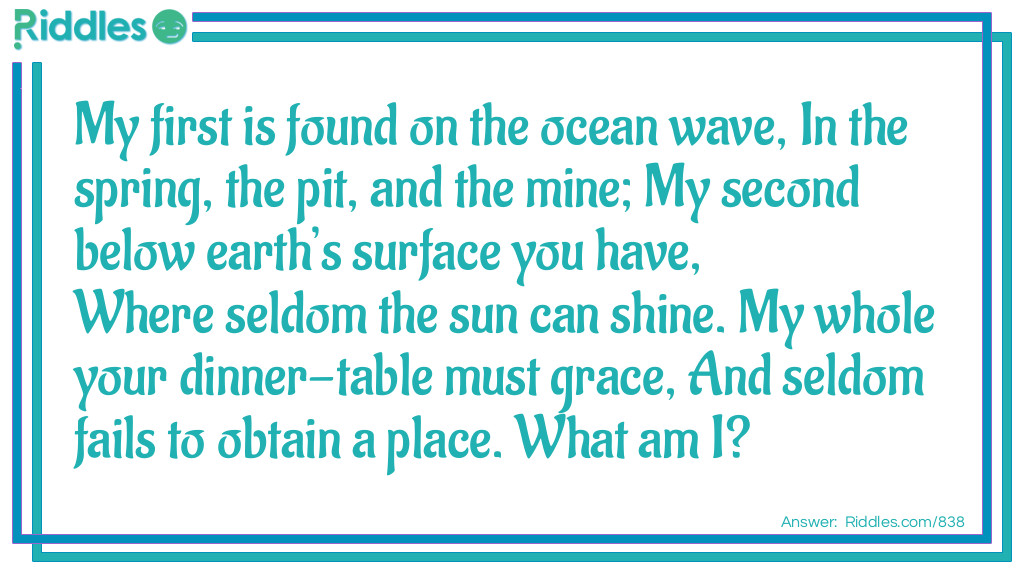 Answer: Four brothers and three sisters.
A boy has as many sisters as brothers, but each sister has only half as many sisters as brothers. How many brothers and sisters are there in the family?
Answer: Prescription—proscription.
There is one word in the English language which is universally considered a preventive of harm; change a certain letter in it, and you make it an act of cruelty. What are the words?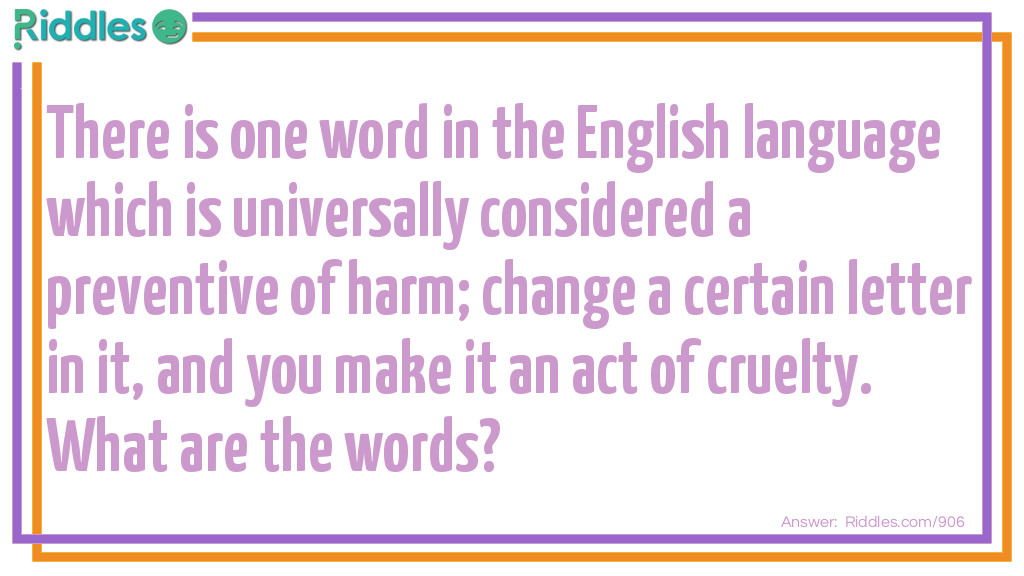 Answer: The time and date will be 01:01:01 on 01/01/01.
What is significant about 3661 seconds past midnight on 1st January 2001?
Answer: Two minutes. It takes the front of the train one minute and the rest of the train will take two minutes to clear the tunnel.
A 300 ft. train is traveling 300 ft. per minute must travel through a 300 ft. long tunnel. How long will it take the train to travel through the tunnel?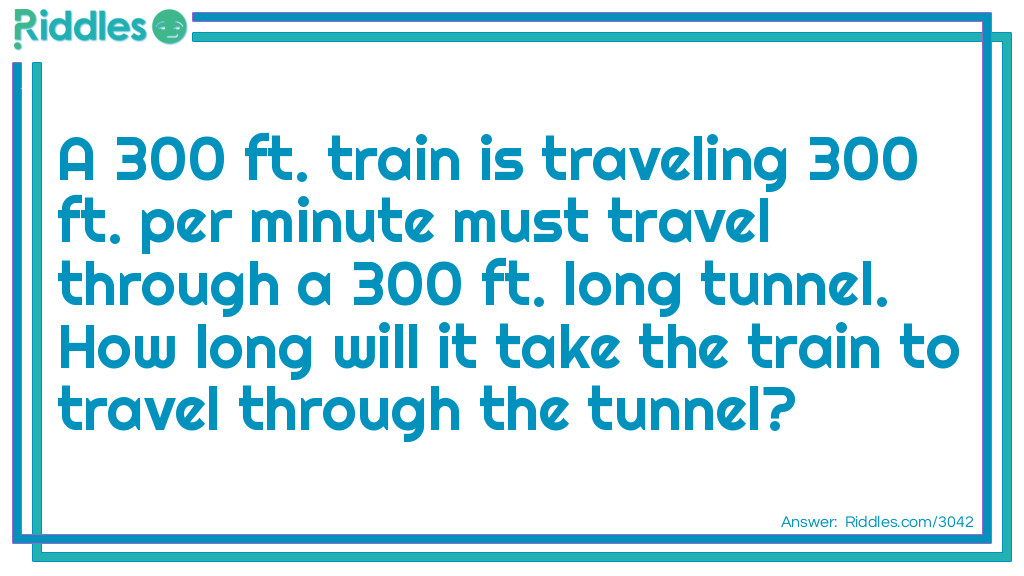 Three-fourths of a cross, and a circle complete, An upright where two semicircles meet, A rectangle triangle standing on feet, Two semicircles, and a circle complete. What is it?
Answer: Because it is never peeled (pealed) but once.
Why is an orange not like a church bell?
Answer: 656 matches will be needed.
Tom volunteered to be the chief organizer for the world's tether ball championships. There were 657 contestants from around the world. The tournament was set up whereby the winner would advance and the loser would be eliminated. Since there was an odd number of participants, the initial pairing leaves one player out. That player gets a bye and automatically advances to the next round. How many matches will Tom have to schedule to determine the tether ball champion?