I'm alive and I die. When cut, I bleed I do not fear the seasons. I make my home above yet below the land. I'm a friend to man and beastie, yet hunted by both. My bones are always within sight. What am I?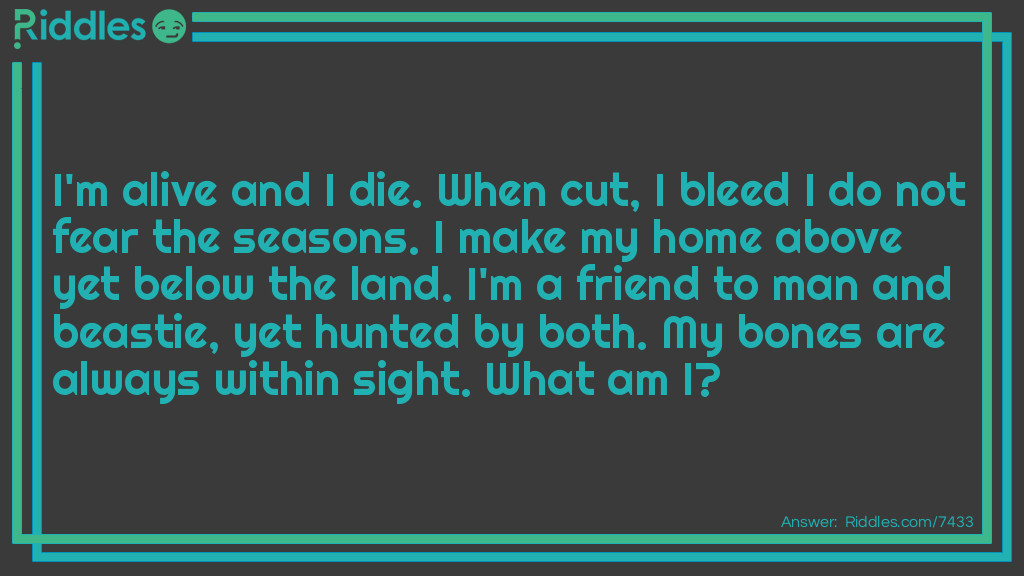 Stealthy as a shadow in the dead of night, Cunning but affectionate if given a bite. Never owned but often loved. At my sport considered cruel, But that's because you never know me at all. What am I?
I'm a seed that's underground. Many like to spread me around. But my family it's said is quite insane. And if you've a low I.Q. you've this kind of brain. Eat me raw and I'll make you sick. Eat too much and your tongue will stick. What am I?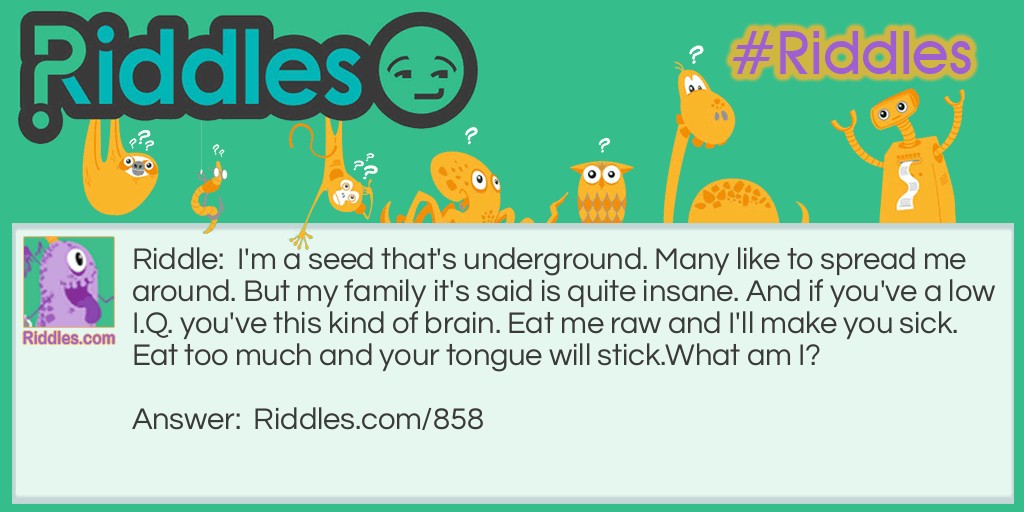 I'm done to boats, to cargo, to loads; When indoors I'm, in a way, a narrow road. What am I?
When you stare at me u see a you in reverse. What am I?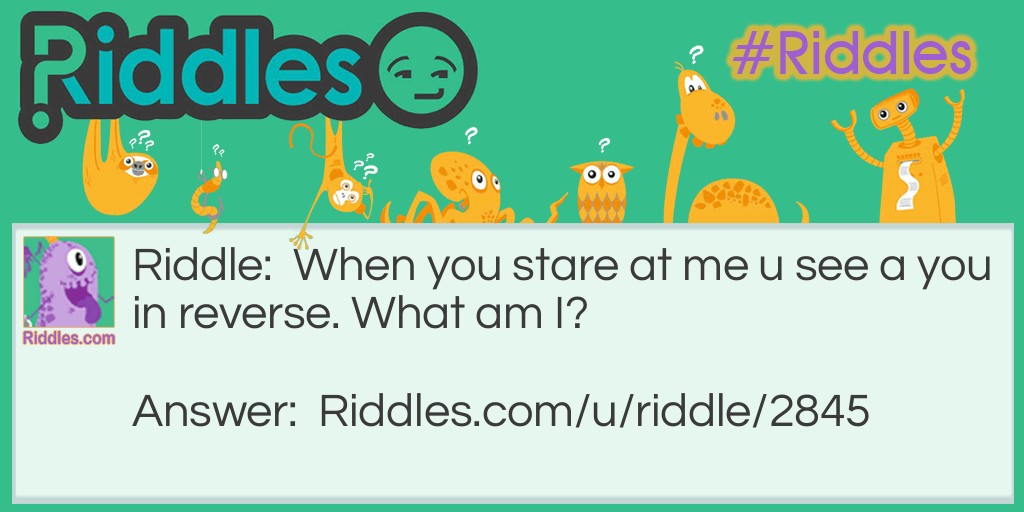 My dress is tranquil when I tread the earth, or dwell at home, or drift on the water. Sometimes my wings and this wide sky lift me over the dwellings of men, and then strong clouds carry me over the people. My ornaments echo loudly and melodiously, Illustriously sing when I am not near the earth and stream, a sailing spirit. What am I?
I am served at a table, In gatherings of two or four. Served small, white and round. You'll love some, And that's part of the fun. What am I?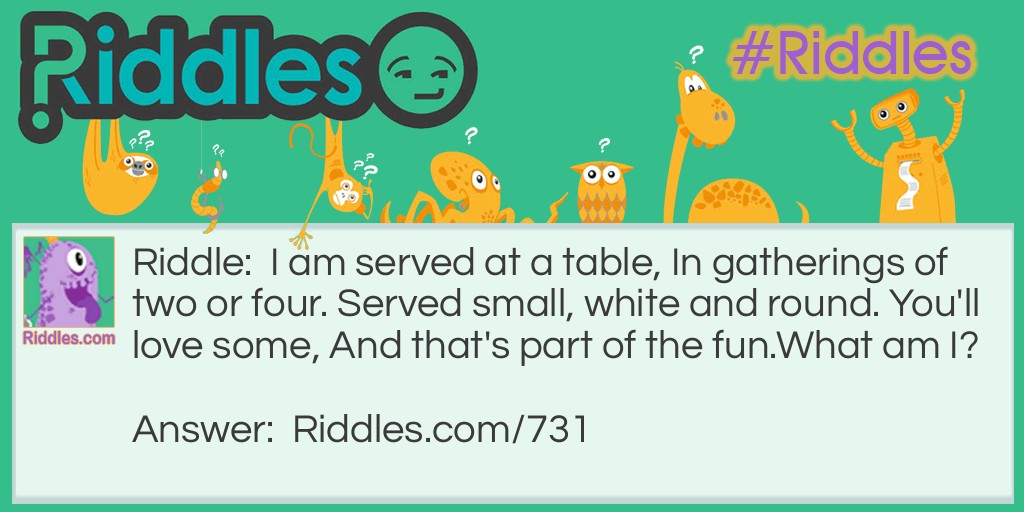 I'm red and I can be green or yellow, what am I?
A red cap on my head, A stone in my throat, you tell me the answer, I'll give you a Groat. What am I?
I talk, but I do not speak my mind I hear words, but I do not listen to thoughts When I wake, all see me When I sleep, all hear me Many heads are on my shoulders Many hands are at my feet The strongest steel cannot break my visage But the softest whisper can destroy me The quietest whimper can be heard. What am I?