You will find me with four legs, but no hair. People ride me for hours, but I don't go anywhere. Without needing to be tugged, jerked or turned on, I always manage to be ready for work. What am I?
A box without hinges, key or lid, Yet golden treasure inside is hid. What am I?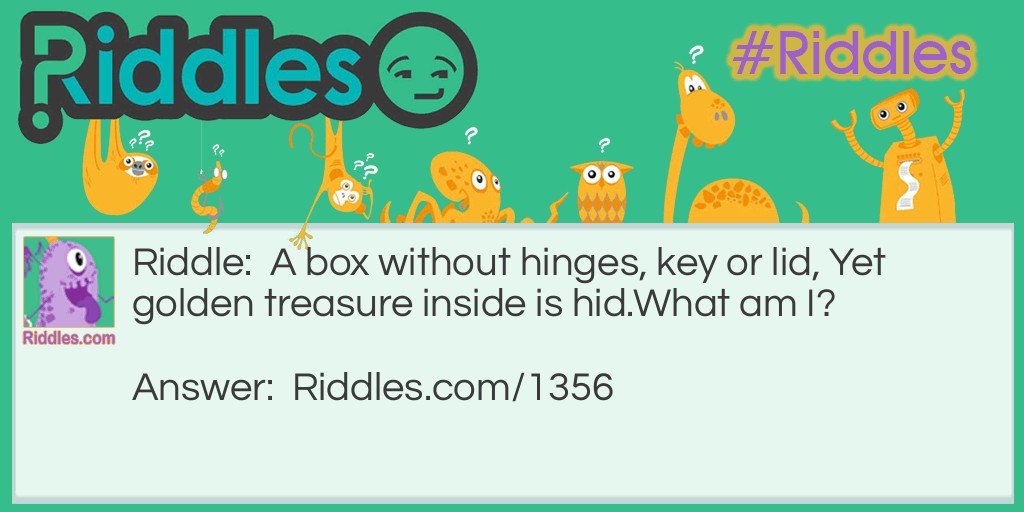 I am not found on any ground,But always in the air; Though charged each cloud with thunder loud, You can not find me there. Now, if from France you choose to dance Your way just into Spain, I there am seen, and near the queen, In hail, in mist, and rain. What am I?
Pregnant every time you see her, yet she never will give birth. What is she?
What animal would you get crossed a duck, a beaver, and an otter?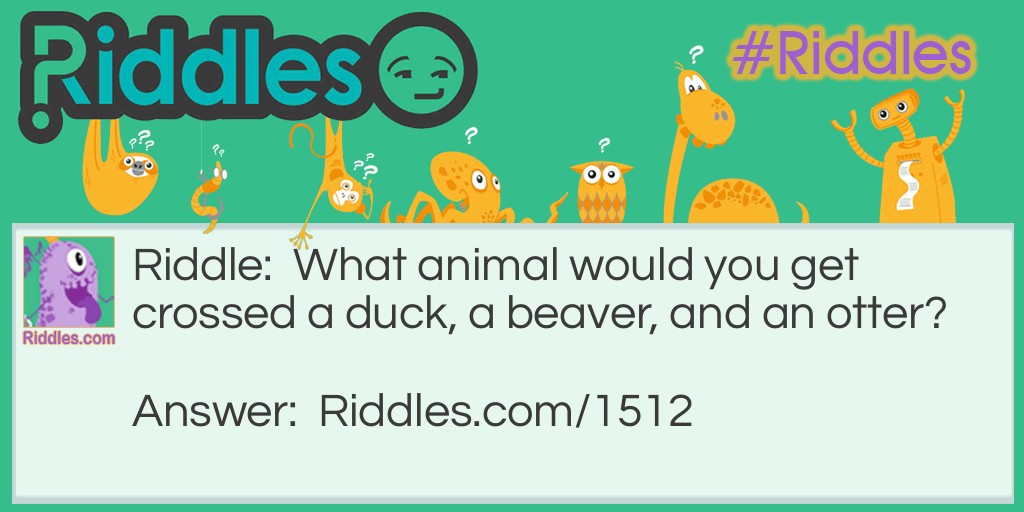 I can run but not walk. Whereever I go, thought follows me close behind?
Answer: An upright piano.
What is the noblest musical instrument?
Answer: A celestial body.
I can kill people, but without me there would be no people. I was born long ago and will someday die. I can cause fire and am a magician with water. I have more brothers than any person. There is very little that can stop me. What am I?
When young, I am sweet in the sun. When middle-aged, I make you gay. When old, I am valued more than ever. What am I?
I have four legs but no tail. Usually I am heard only at night. What am I?